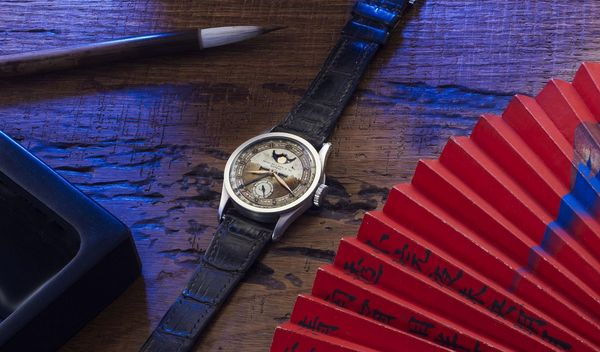 A $1-million watch with heavy damage. There's no mistake in that value: the watch is only the 8th of its kind known. And it's categorically linked to one of the best known figures in Chinese history, the Last Emperor.  
The watch, a 1929 Patek Philippe Calatrava, will be sold by Phillips as part of a collection of artefacts linked to Puyi, the final monarch of the Qing dynasty who was removed from power in the 1911 Revolution. 
Watch collectors will find plenty to interest them in this beautiful timepiece from 1929.
It's from the Calatrava range, the flagship collection of legendary Swiss makers Patek Philippe.
The model is a Reference 96 Quantieme Lune, with day, date, month, and moon phase recorded by the mechanism.
It is the 8th of this reference known and it's 1 of only 3 to include an Arabic "Roulette" in enamel on the dial. The numbering on the mechanisms shows these were produced consecutively. One is in a private collection. You can see another at the Patek Philippe Museum in Geneva. 
Patek Philippes are the most desirable and expensive watches in history. Nine of the top 10 and 86 of the top 100 watches ever sold at auction were made by Patek Philippe. The most valuable watch ever was a custom-made model, the Patek Philippe Grandmaster Chime Ref. 6300A-010, worth $31.2 million on its sale in Geneva in November 2019. 
The emperor's watch would be desirable even without its famous former owner. It is presented in its "original untouched" condition. And, in this case, that means carrying some damage, including a scratched dial. 
The reason why the base price is $1 million and the watch is being shown for the opening of Phillip's Hong Kong branch is that it is an irreplaceable piece of Chinese history.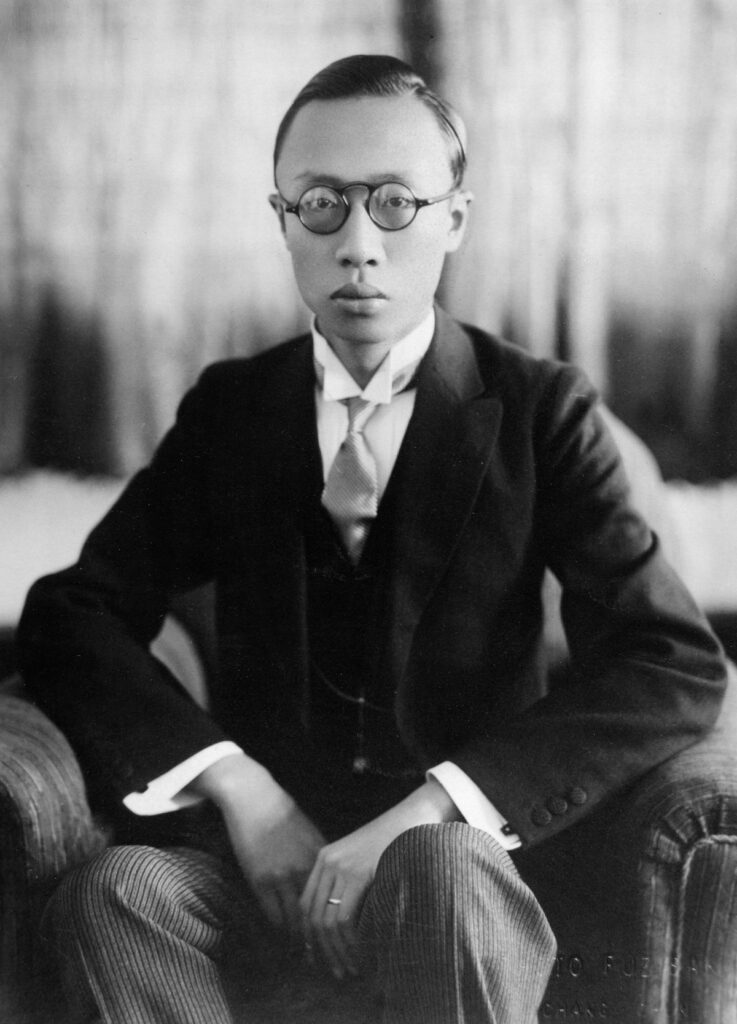 Aisin-Giro Puyi, the so-called Last Emperor, is one of the best known figures of Imperial China outside the country. 
He was removed from the Chinese throne by the 1911 Revolution. He was used by the Japanese as a puppet ruler and was tried after the Japanese Empire was crushed in World War II. 
In the 5 years that he was held in the Soviet Union he became friends with his interpreter, Georgy Permyakov. It was to him that Puyi gave this beautiful watch.
Now items from Permyakov's estate are to be sold by Phillips. No date has yet been set for the sale, but an exhibition will set off for a world tour when it completes its Hong Kong run on March 31.  
An item of such historic significance will surely attract attention. Chinese buyers have shown a willingness to spend generously on items connected with their country's history, although most notably on items that were looted by Western imperialists.