Can you have it all? Paul Newman was a top-level Hollywood star for decades.
He enjoyed a famously long-lasting, loving marriage. And he could indulge his passions.
Two of those passions – watches and motor racing – combine in 2 star Rolexes offered for sale in Sotheby's The World of Joanne Woodward and Paul Newman auctions in June.
This sale is a must for specialist collectors in any number of areas.
Watch collectors will perhaps be the most piqued by it. Newman is inextricably linked with Rolexes. And both are linked to his love for motor racing.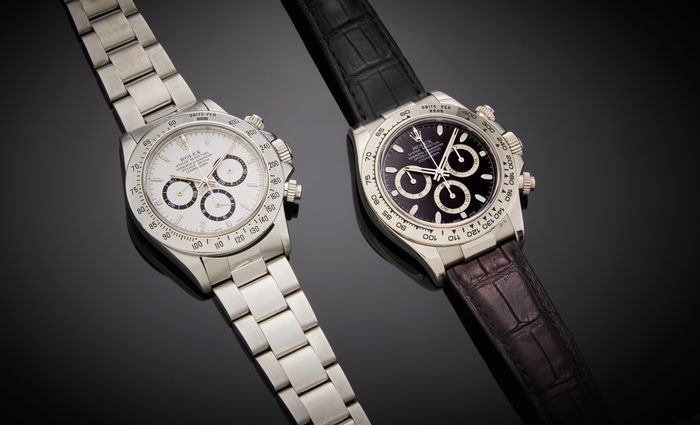 They are:
A 1993 Rolex Daytona Zenith stainless steel automatic chronograph wristwatch with bracelet. It is reference 16520 and dates to 1993.
A 2006 Rolex Daytona with a black face and leather strap with an inscription from Joanne Woodward. It is reference 116519.
The inscription urges Newman to "Drive very slowly" – an instruction he no doubt ignored. This links it with 2 other Rolexes with cautionary messages for the star from his wife.
Newman's watches have a great history. In 2017 a Rolex he owned earned nearly $18million at auction in 2017.
Rolexes remain extremely collectible.
They are not the most expensive watch in their own right (that honour belongs to Patek Philippe). But they have name recognition like no other brand.
Daytonas are among the strongest performers for Rolex. Designed for racing drivers, they have a bezel, a minute track, and three counters. The five circles of its dials are immediately recognisable.
Add to this the link to Newman and you get another dimension.
Newman was a star. And to people of the right vintage he was a star in a way that simply doesn't exist anymore. He's a link to old Hollywood, to the Technicolor dream of the 50s.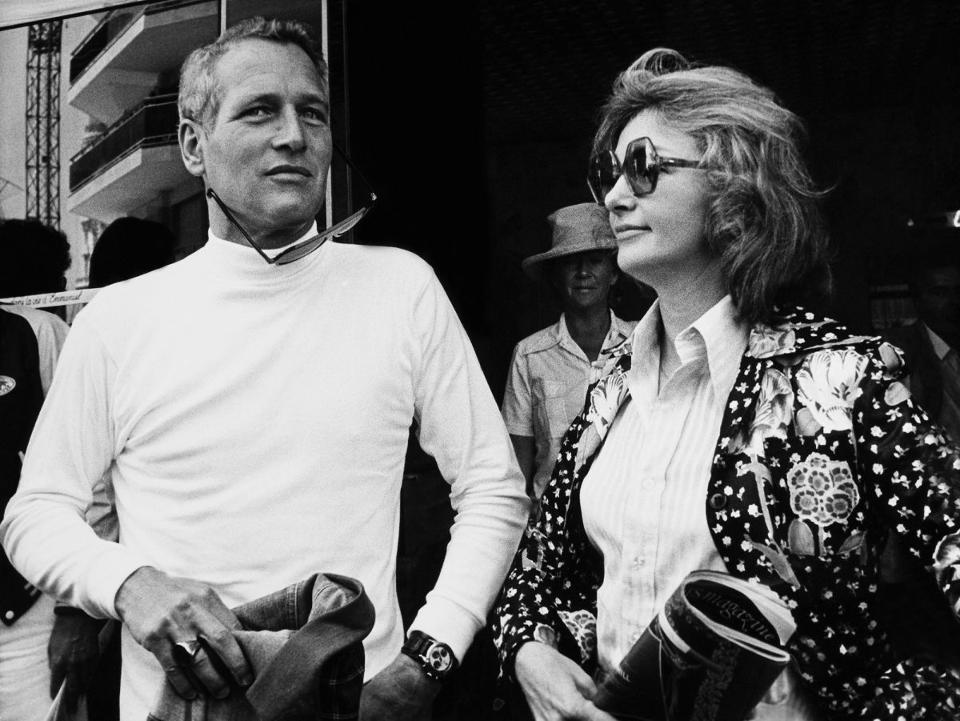 And he didn't just dabble in racing. He was a serious and successful driver.
This opens up another market.
His obsession with accurate timekeeping led him to Rolex. And their presence on his glittery wrist made them a public obsession. Some watch experts date the start of vintage watch collecting to Newman.
Both watches are strongly linked to endurance racing. One as a prize. The other was worn at Newman's final race as a driver.
The provenance of these watches is unimpeachable. They are being sold by the family: Nell, Paul and Joanne's daughter, discovered them in the family home.
The estimate for each watch is $500,000. But that seems low.
Previous sales of similar watches owned by Newman have raised well into the millions.
Newman's films include some of Hollywood's greatest popular successes: The Hustler, Butch Cassidy and the Sundance Kid, and Cool Hand Luke. His Oscar came in 1987 for The Colour of Money.
The World of Joanne Woodward and Paul Newman sale will be held at Sotheby's New York and online in June.