A famous Mini Cooper owned by Paul McCartney is expected to fetch a six-figure sum when it goes up for sale in Indiana next month.
The historic car will be offered by Worldwide Auctioneers, as part of their annual sale at the National Auto and Truck Museum in Auburn on September 1.
McCartney was often seen and photographed driving his Mini around London at the peak of the swinging sixties, and also appeared on-screen in The Beatles' 1967 movie Magical Mystery Tour.
The Mini Cooper was one of four ordered for The Beatles by manager Brian Epstein in 1965. The basic models were then sent off to London coachbuilders Radford, where they were each given luxury modifications to suit the Fab Four's different tastes.
Paul's mini was upgraded with extras including custom wheels, Aston Martin taillights, a Webasto sliding sunroof, power window lifts, bucket seats, a central armrest and a wood-rimmed Moto-Lita three-spoke steering wheel.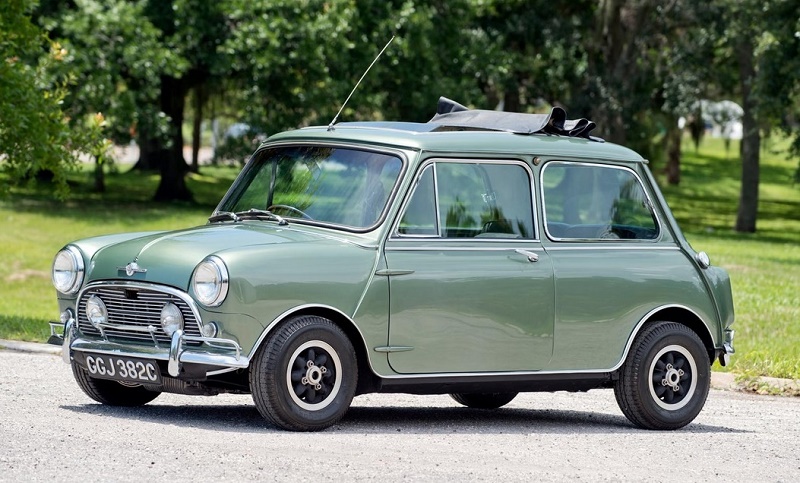 John Lennon's Mini was finished in all-black, including tinted windows, black wheels and bumpers, although its whereabouts today are unknown.
George Harrison's Mini remains in his family to this day, and included a full-length sunroof and hood-mounted rally fog lamps. It was originally finished in metallic black, before he added a psychedelic paint job in 1967.
It was in the car that Harrison, Patti Boyd, John Lennon and his wife Cynthia experienced their first acid trip whilst driving home from a dinner party in 1965, after a friend secretly put LSD in their tea.
But whereas the rest of the band wanted cars with exclusive luxury features, Ringo's main concern was that he could fit hit beloved drum kit in the trunk.
His Mini was built with a folding rear seat and a tailgate, and in December 2017 it sold at Bonhams in London for £102,300 ($130,000) to the former Spice Girl Gerri Halliwell.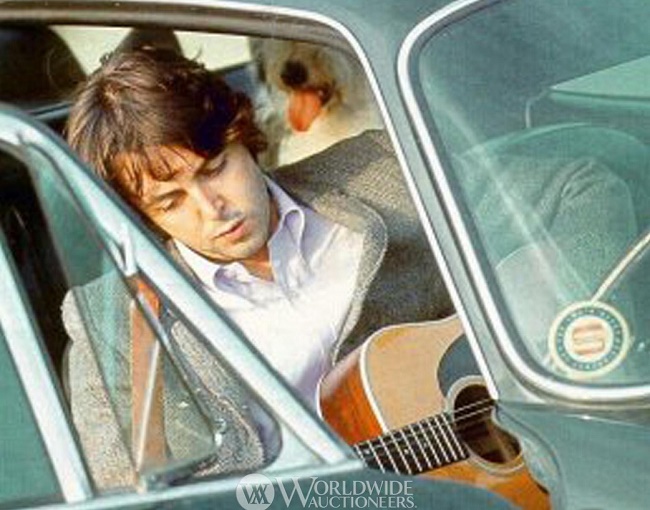 McCartney owned his car until the 1970s when it was acquired by Bill Victor, who shipped it over to the U.S and drove it for many years near his home in the Hollywood Hills.
Having passed through the hands of several owners, the Mini was restored in 2001 and became a popular exhibit at the Sarasota Classic Car Museum.
If recent sales are anything to go by, collectors looking to get their hands on the car should get ready for some fierce bidding.
Back in December 2017, McCartney's 1964 Aston Martin DB5 came up for sale at Bonhams, where it soared to a final price of £1.34 million ($1.5 million).
Although it may not be quite as luxurious as an Aston Martin, the Mini could easily expect to top the $100,000 mark on September 1.