The original handwritten script for The Wizard of Oz has sold for $1.28 million during an auction of classic movie memorabilia at Profiles in History on December 11.
The script had been described as "perhaps the most important manuscript in Hollywood history", and was part of an historic archive documenting how the classic 1939 film was adapted for the silver screen from L. Frank Baum's original books.
The first draft of the screenplay was written in April 1938 by Noel Langley, who was one of three writers credited with the final script (although many more went uncredited throughout the troubled production).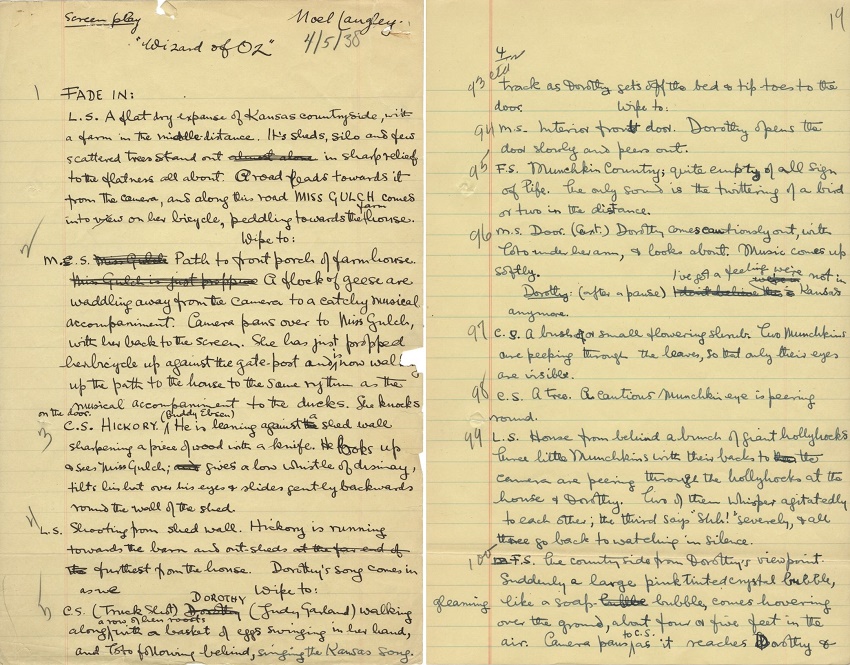 The archive offered a fascinating look into the film's development, including several scenes and plotlines which never made it into the final film.
Audiences sadly never got to see a musical dance number entitled 'The Jitterbug', designed to appeal to swing-dancing teenagers, or a storyline suggesting romance between Dorothy and Hunk, the Kansas farmhand version of the Scarecrow.
In addition, the archive contained production notes on the film's groundbreaking special effects sequences, such as scenes in which Dorothy's house in transported to Oz by a tornado, and the Wicked Witch's army of sinister flying monkeys.
Fans of the film also had the chance to bid on the hat worn on-screen by Margaret Hamilton in her iconic role as the Wicked Witch of the West.
The hat, which featured straps to hold it in place as she flew on her broomstick, sold for $102,400.
The auction was a veritable treasure trove for collectors seeking their own piece of Hollywood history.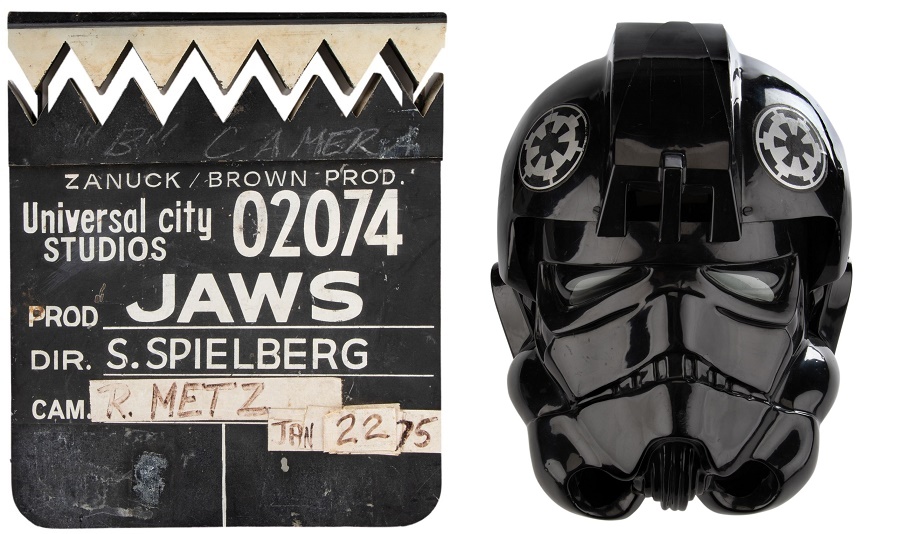 Further notable lots included a TIE Fighter helmet worn in the original Star Wars, which sold for $256,000; an original clapperboard from Steven Spielberg's 1977 classic Jaws, which sold for $128,000; and a Golden Ticket from Willy Wonka and the Chocolate Factory, which sold for $51,200.
The four-day sale in Los Angeles also included a trio of historic Academy Award Oscar statues.
Oscar statues rarely appear at auction, as those won after 1951 are illegal to sell, and must be offered back to the Academy of Motion Picture Arts and Sciences for the price of $1.
The 1947 Best Picture award for Gentleman's Agreement (20th Century Fox) sold for $524,800, more than double its pre-sale estimate; the 1935 Best Picture award presented to legendary producer Irving Thalberg for Mutiny on the Bounty (MGM) sold for $256,000; and Arthur Caesar's 1934 Best Original Screenplay award for Manhattan Melodrama (MGM) sold for $76,800.