A rare and significant Olympic torch from the 1968 Winter Games in Grenoble has sold for more than $200,000 during an online auction at Nate D. Sanders.
The torch is one of only 33 examples produced for the 1968 Grenoble games, making it one of the rarest and most sought-after Olympic torches in the world.
The Olympic flame for the event was lit in Athens on December 16, 1967 and was then flown to France, where 5,000 torch bearers carried it 7,222 kilometers through 41 districts and 170 towns to its destination at the Olympic Stadium in Grenoble.
Each of the torches was individually made by hand using copper plate, and features a crenellated design at top, resembling the Olympic flame, along with a silver plate bearing the official Olympic emblem.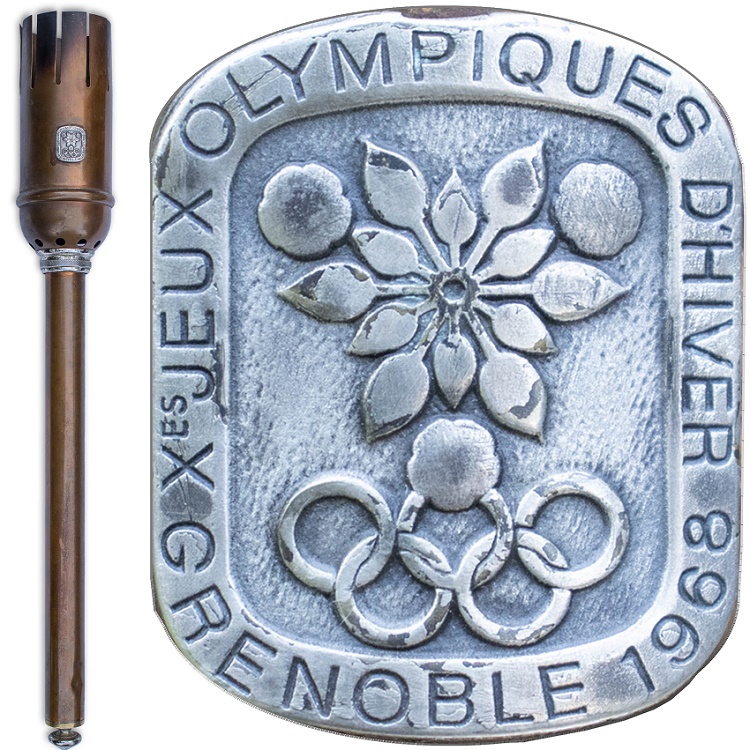 The torch was offered in the sale on August 29 with a starting bid of $150,000, and soared to a final price of $225,000 (including buyer's premium).
Back in January 2019, another of the torches sold at RR Auction in Boston for an even greater $231,000.
However, that particular example had been used by French wrestler Daniel Robin to light the Olympic cauldron during the event's closing ceremony on February 18, 1968.
In recent years, thousands of torches have been mass-produced for use during the Olympic relays, making them relatively easy for collectors to acquire.
12,000 torches were made for the most recent 2016 Rio Summer Olympics, and examples can be found for around $1,000 – $2,000.
However, earlier torches from the 20th century were usually made in far smaller numbers, and a handful can command huge sums at auction on the rare occasions they come up for sale.
The current auction record for an Olympic torch was set in 2015, when an example from the 1952 Helsinki Games sold at Graham Budd Auctions in the UK for £420,000 (approx. $650,000).
Just 22 torches were manufactured for the Helsinki Games, and the majority are owned by museums. It's believed that just two private collectors own a complete set of Winter and Summer games torches including the Helsinki torch.