The jersey worn by rugby legend Gareth Edwards during the historic 1973 Barbarians v New Zealand match has set a new auction record in Wales.
The scrum-half's jersey – still mud stained from the field of battle over half a century ago – sold at Roger Jones & Co in Cardiff today (February 24) for a stunning £240,000.
The jersey is now the most valuable item of rugby memorabilia ever sold.
Edwards wore the jersey when he scored what's regarded as the greatest try in rugby history, as the Barbarians defeated New Zealand 23 – 11 at Cardiff Arms Park.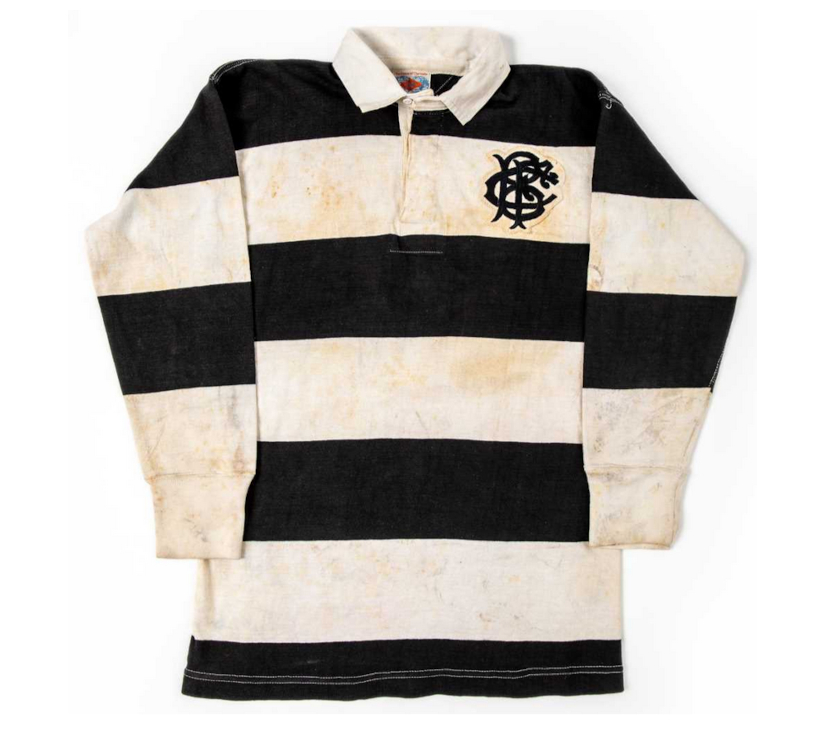 "The game against the All Blacks is one I will never forget and those of us who played in it will never be allowed to forget," said Edwards. "It is a match that will live with me forever.
"Wherever I go in the world, people want to talk about it. In the 1990s, I was fishing in the middle of nowhere in Russia. I was staying in a village where the mayor, who was a former nuclear submarine commander, took me back to his house, brought out a DVD, shoved it on the telly and up came that try!"
The previous record for an item of rugby memorabilia had been set in 2017 by the same auction house.
On that occasion an antique jersey worn by New Zealand captain Dave Gallaher on the 1905-06 British Isles tour sold for £180,000.
Edwards' jersey had been expected to fetch £150,000 – £200,000, but soared above estimate to applause in the auction room.
Edwards has regularly been voted as the greatest rugby player of all-time by fans and fellow players alike.
In 2007 former England captain Will Carling stated: "He sits astride the whole of rugby as the ultimate athlete on the pitch".
The jersey was sold directly from Edwards' own collection, having remained a personal memento of 'that try' for more than 50 years.