A pair of handmade prototype Nike running shoes has set a new world record as the most expensive sneakers ever sold at auction.
The Nike waffle 'Moon Shoes', which helped launch the fledgling sportswear company back in 1972, sold at Sotheby's for a remarkable $437,500.
The sneakers were designed for athletes at the 1972 US Olympic trials, and were the company's first running shoes to bear the iconic 'Swoosh' logo.
They were designed by Nike co-founder and track coach Bill Bowerman, who famously used a kitchen waffle iron to create the shoes' unique rubber soles, which gave runners better traction.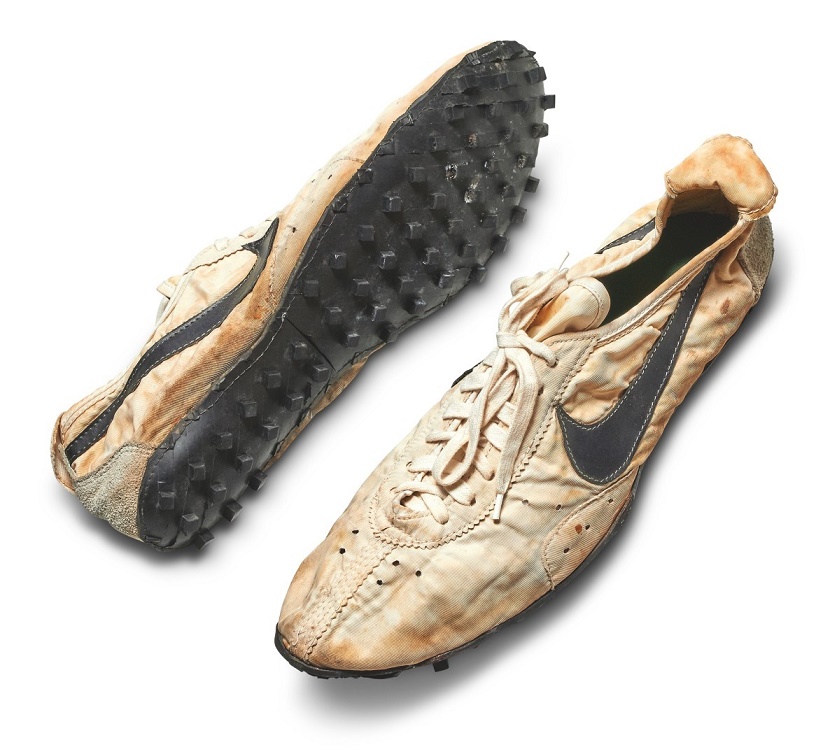 Only 12 pairs of the shoes were handmade by the company, with the Swoosh logo sewn on using fishing wire, just months after it had been created by graphic design student Carolyn Davidson for $35.
Today only a handful of the historic Nike waffle 'Moon Shoes' are known to have survived, and those offered at Sotheby's are also the only-known pair to remain in completely unworn condition.
The shoes were initially offered with an estimate of $110,000 – $160,000, as part of dedicated Sotheby's sale featuring 100 pairs of the world's rarest sneakers.
But before the online auction could conclude, renowned Canadian collector Miles Nadal snapped up 99 of those pairs for a combined total of $850,000.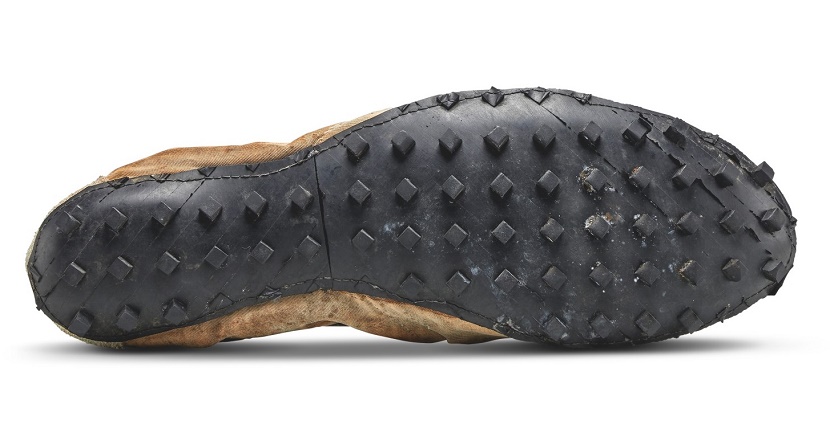 However, the consignors of the historic Nike 'Moon Shoes' chose to politely refuse his offer and continue with the auction – and it looks like they made the right decision.
The bidding quickly soared past the high estimate – and in the end, it was Mr Nadal who got the shoes he was chasing.
"I am thrilled to acquire the iconic Nike 'Moon Shoes,' one of the rarest pairs of sneakers ever produced, and a true historical artifact in sports history and pop culture," said Mr Nadal.
"When I initially acquired the 99 other pairs in this auction last week, I just knew the Nike's had to remain part of this remarkable collection, and I couldn't be happier with the result."
The previous auction record for a pair of sneakers had been set in 2017, when a pair of Converse worn by Michael Jordan in the 1984 Olympic basketball final sold for $190,373.
"I think sneaker culture and collecting is on the verge of a breakout moment," added Nadal, following the auction.
As it turns out, his own record-breaking purchase may just have been that moment.