The oldest surviving F.A Cup in British football could sell for up to £900,000 when it goes up for auction at Bonhams this month.
The trophy has been described as an "astonishing piece of football history", which charts the early years of the world's most famous domestic football competition.
The cup was presented to winners of the F.A Cup between 1896 and 1910, before being retired and replaced with a new design.
Having spent years on loan to the National Football Museum in Manchester, the cup will now hit the auction block on September 29, with an estimate of £700,000 – £900,000 (905,500 – $1.16 million).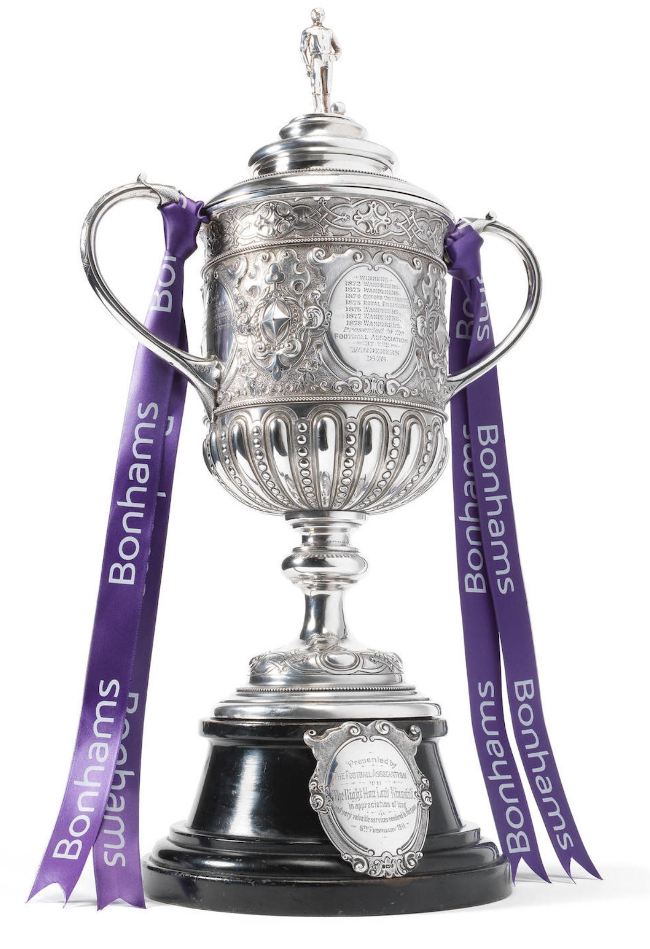 The F.A Cup tournament was established in 1872, with early winners including teams from public schools such as Old Etonians and Oxford University, which dominated football's fledgling years.
It wasn't until 1883 that a team with its roots in the working class communities of Northern England – Blackburn Olympic – won the trophy.
That victory began a transformation of football into a true mass-participation sport, played by all classes and cultures around the world.
The original F.A Cup Trophy was stolen in 1895, and the trophy on offer at Bonhams was the replacement, manufactured by silversmiths Vaughton & Sons of Birmingham using the original trophy's cast.
It features the name of every team to win the tournament from 1872 until 1910 engraved on panels around the sides.
Famous teams which won the F.A Cup for the first time during this period include Manchester City, Manchester United, Everton, Newcastle and Tottenham Hotspur.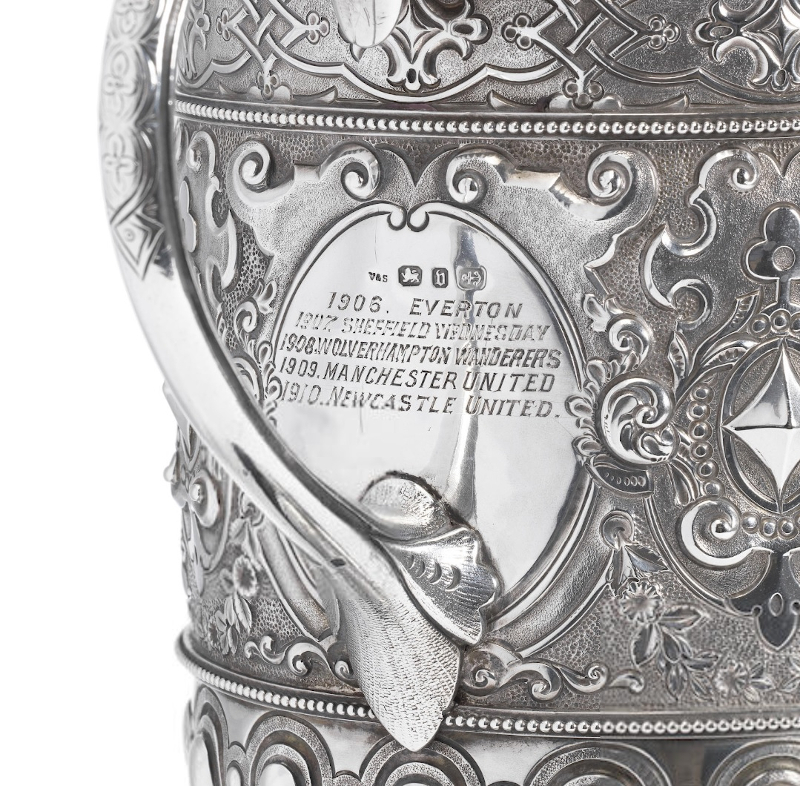 In 1910 the Football Association realised that no patent had been taken out on the design, and withdrew it in favour of a new cup on which the present trophy is based.
They presented the retired trophy to Lord Kinnaird, then President of the Football Association and a former player who appeared in a record nine F.A Cup finals.
"We are very proud to have been entrusted with the sale of this legendary cup," said Jon Baddeley, Managing Director of Bonhams Knightsbridge.
"It embodies so much of the early history of our national game that it can, without exaggeration, be described as a national treasure. I anticipate a great deal of interest in the trophy."