A demo album recorded by pop star Ed Sheeran at the age of 13 has sold at auction for more than £60,000 in the U.K.
The CD entitled 'Spinning Man' was one of around 20 copies made by Sheeran as a teenage busker, and given to close friends and family.
The album was offered for sale at music memorabilia specialists Omega Auctions with an estimate of £10,000, but soared to a final price of £61,500 ($79,600) including buyer's premium.
According to the auction house, the sale sparked a fierce bidding war between four or five serious collectors before the hammer went down.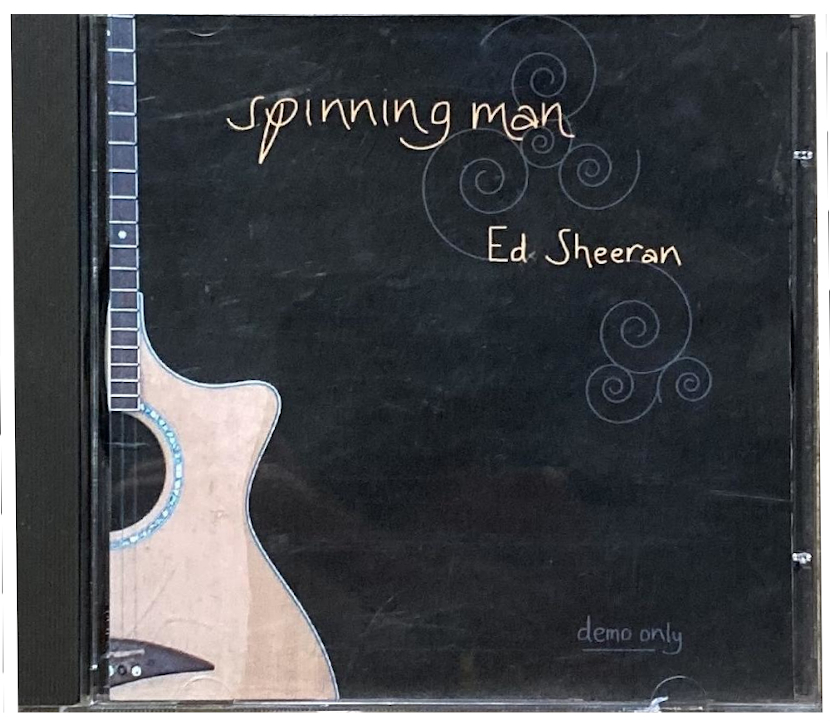 Sheeran originally gave the home-made CD to a family friend who worked in the music business, and it had recently been rediscovered after spending years hidden away in a drawer.
When Sheeran originally recorded the songs in 2004 he was a lovestruck teen, inspired by a break-up with his first girlfriend.
The tracklisting for the album includes song titles such as 'Misery', 'No More War', 'Broken', 'I Love You' and 'Moody Ballad of Ed'.
Fourteen years on and he's one of the most successful stars in British music history, with sales of 150 million records worldwide and a personal fortune of over £200 million.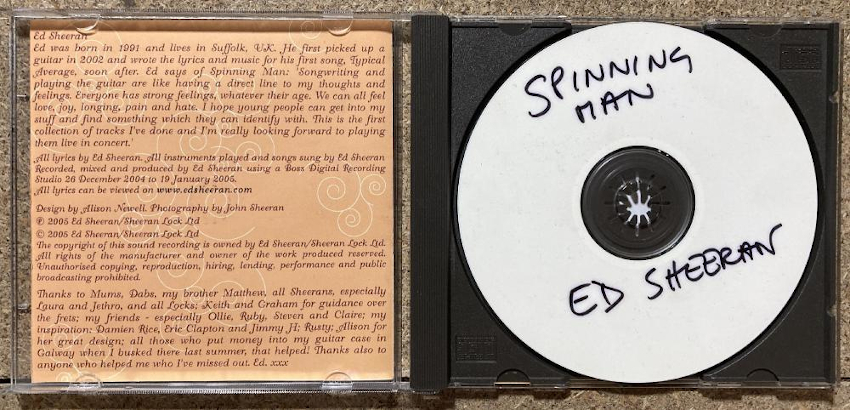 In his 2014 book Ed Sheeran: A Visual Journey, he wrote of the album:
"In 2004, I made my very first album, Spinning Man, named after a picture that my dad had.
"I burnt the CDs myself and made the covers. There were 14 songs, and they were all songs that rhymed.
"One lyric went: 'I'm a typical average teen if you know what I mean'.
"There are probably 20 copies of Spinning Man in existence, and I have 19 of them. I don't want anyone else to get hold of a copy."
Given his reluctance to let the world hear his teenage love songs, it wouldn't be surprising if Sheeran himself was amongst the bidders this week.