A "truly astonishing" Chinese Imperial 'teapot' could sell for up to £100,000 this month, after it was discovered hidden in a British garage.
The teapot – actually an 18th century ewer – was made during the reign of the Qianlong Emperor, who was renowned for his love of fine porcelain.
The historic piece was almost donated to a charity shop, before being identified as valuable by experts at Hanson's Auctioneers.
It now heads to auction at Hanson's on September 24 with a pre-sale estimate of £20,000 – £40,000.
However, given the rarity of the item, experts believe wealthy Chinese collectors could drive the price as high as £100,000 once bidding begins.
"The teapot has been in my family as long as I can remember. My mum used to display it in a cabinet," said the consignor.
"Mum passed away nearly 20 years ago, then dad nine years ago and the teapot ended up in a loft… Later it was boxed up and moved to a relative's garage. I admit, we'd been thinking of sending everything to a charity shop.
"But then lockdown came along and I finally had time to go through the boxes in the garage. I'd always thought the teapot, which is what I've always called it, was special.
"I spent time looking for information about it on the internet. One day I came across a similar item on a famous auction firm's website and the Chinese writing looked identical.
"Even so, when I took it to Hansons I was still unsure so dug out a few other bits and pieces for them to value in case they laughed at me when I pulled out the teapot."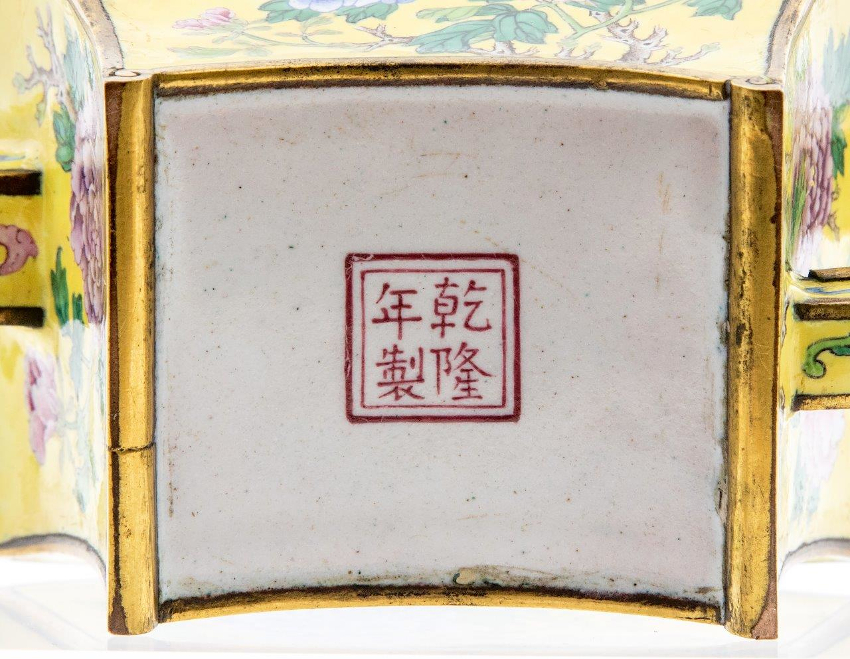 Hansons' valuer Edward Rycroft immediately recognized its quality, and further research uncovered two almost identical vessels in the National Palace Museum in Taipei, Taiwan, and the Palace Museum in Beijing, China.
"This has to be the best lockdown find ever," said auctioneer Charles Hanson.
"It is such an exciting discovery, an imperial 18th century wine ewer which would have graced a palace in China and was, perhaps, handled by Emperor Qianlong, considered by some to be the greatest Chinese emperor."