A mint-condition copy of the Nintendo game Super Mario 64 has become the world's first video game to sell for over $1 million at auction.
The unopened game sold for a stunning $1.56 million, as part of Heritage Auctions' first sale devoted solely to vintage video games.
Super Mario 64was the first 3D game to feature the iconic Nintendo character Mario, and was released for the company's N64 console in 1996.
"This is the only graded copy in a 9.8 A++ which is effectively the highest feasible grade one could hope to receive from Wata," said the company's Video Games Specialist Valarie McLeckie.
The previous record was set just two days earlier, as part of the same auction, when a copy of the Nintendo game The Legend of Zelda sold for $870,000.
That example was graded Wata 9.0 A Sealed, and was part of an early production run of the classic game released for the NES console in 1987.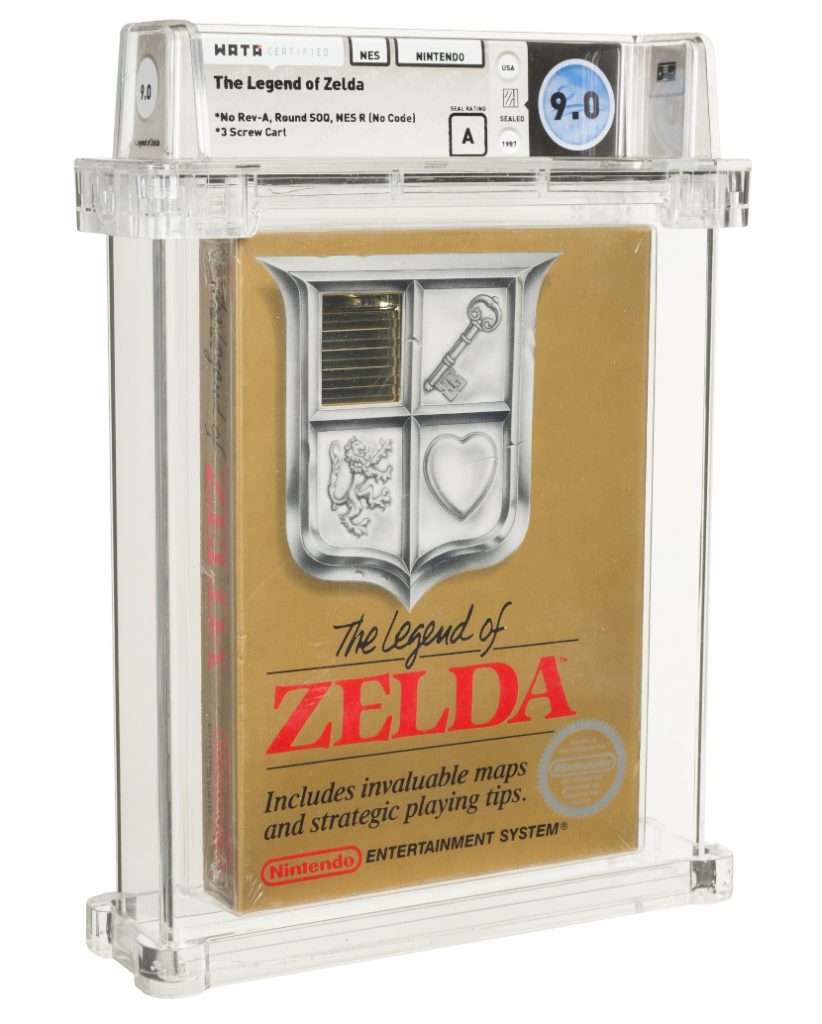 "After the record-breaking sale of the first game in the Zelda series on Friday, the possibility of surpassing $1 million on a single video game seemed like a goal that would need to wait for another auction," Heritage Auctions Video Games Specialist Valarie McLeckie said.
"We were shocked to see that it turned out to be in the same one! We are proud to have been a part of this historic event, and look forward to being on the forefront of the video game hobby and serving such a dedicated collector community in the years to come."
The market for vintage video games has soared in the past two years, with prices of classic games in the highest grades skyrocketing.
It was only in February 2019 that an unopened copy of the landmark NES game Super Mario Bros. sold to a group of investors for $100,150.
That private sale set a new record price, and was the first game to sell for six figures, marking a landmark moment for the vintage video game market.
Now, less than three years on, the market has passed another landmark with it's first seven-figure sale – and it shows no sign of slowing down any time soon.