A hat believed to have been worn by Napoleon at the Battle of Waterloo in 1815 has sold at auction in France for more than $400,000.
The iconic two-pointed 'bicorne' hat crossed the block at the De Baecque auction house in Lyon on June 18 – exactly 203 years to the day since the bloody battle.
It's thought that just 19 examples of Napoleon's bicorne hat have survived to this day, with most owned by international museums and institutions.
The hat was common during the period, and Napoleon is believed to have owned around 120 throughout his lifetime – but he famously wore them sideways, rather than pointing forward, so that he would be easily recognisable on the battlefield.
A lack of strong historic provenance meant the hat was originally offered with an estimate of just €30,000 -40,000 (approximately $35,000-45,000).
But it didn't stop one bidder – reported to be a French collector of historic headwear – fighting off competition to claim their prize with a final price of €350,000 ($407,000) including fees.
Napoleon's defeat at the battle signalled the end of the Napoleonic Wars, and ended his reign as emperor of France. He was swiftly captured by the British, then exiled to the remote island of Saint Helena in the south Atlantic, where he died six years later at the age of 51.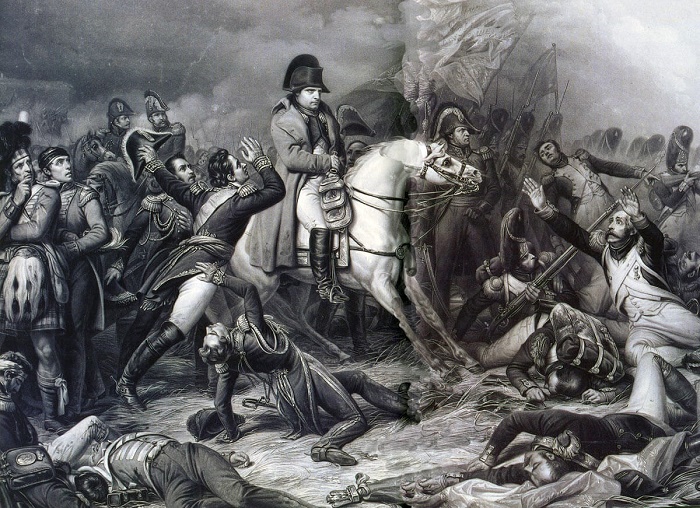 More than 40,000 men from both sides were killed or wounded during a single day of fighting at Waterloo, leaving the area piled high with bodies.
According to legend, the hat was salvaged from the bloody battlefield by a Dutch captain, Baron Arnout Jacques van Zuijlen van Nijevelt, who had fought alongside the British Army.
When the baron died without descendants in 1821, the hat was passed down to his personal huntsman, who bequeathed it to his hairdresser Mr Jean Joseph Baudelet.
It was then exhibited at the world's fair in Brussels in 1897, before passing through several further collections over the course of the next 120 years.
Napoleon is one of the most sought-after figures for collectors of historic memorabilia, and items relating to his life regularly fetch six or even seven-figure sums at auction.
Back in 2014, another of Napoleon's bicorne hats – this one worn at the Battle of Marengo in 1800 – sold to a South Korean business magnate for a record $2.2m.
And in 2017, a single gold laurel leaf from Napoleon's 1804 coronation crown sold through the Parisian auction house Osenat for $735,000.
The red cloak which Napoleon wore during the Battle of Waterloo is currently owned by Queen Elizabeth II, after it was originally acquired for the royal family's collection in 1837.