The baseball with which controversial star Barry Bonds set his MLB record of 762 career home runs is heading for sale at Goldin Auctions next month.
The historic ball will go up for auction on May 11, and experts believe it could fetch up to $750,000.
Bonds is one of only three players, alongside babe Ruth and Hank Aaron, to hit more than 700 career home runs, and also holds the record of 73 homers in a single season.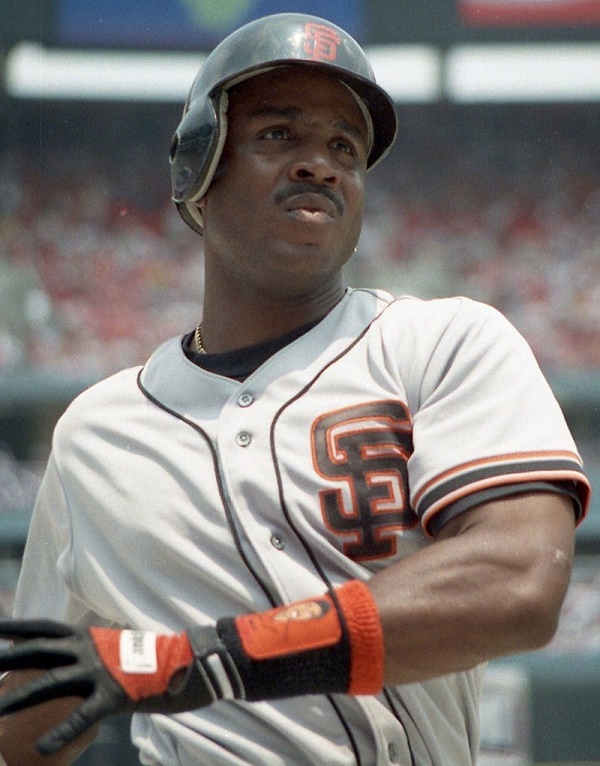 It was in August 2007 that Bonds hit his 756th home run, finally surpassing Hank Aaron's record of 755 which had stood since 1976.
That hit was greeted with fireworks and a ten-minute ceremony at AT&T Park in San Francisco – but the season wasn't over yet, and Bonds kept scoring.
So a few weeks later, when Bonds hit his 762nd career home run on September 5, it seemed like just another day at the office.
Because Bonds had already broken the record, and wasn't about to stop hitting homers anytime soon, MLB had even stopped officially marking the balls as they had earlier in the season.
During the game against the Colorado Rockies, Bonds knocked a ball from pitcher Ubaldo Jimenez deep to left field at Coors Field, which was caught by 24-year-old Jameson Sutton.
Unlike fan Matt Murphy, who had caught Bond's historic ball #756, Sutton wasn't swarmed by a mob or escorted safely out of the ground by security. He now owned a Barry Bonds home-run ball, but it wasn't historically significant – yet.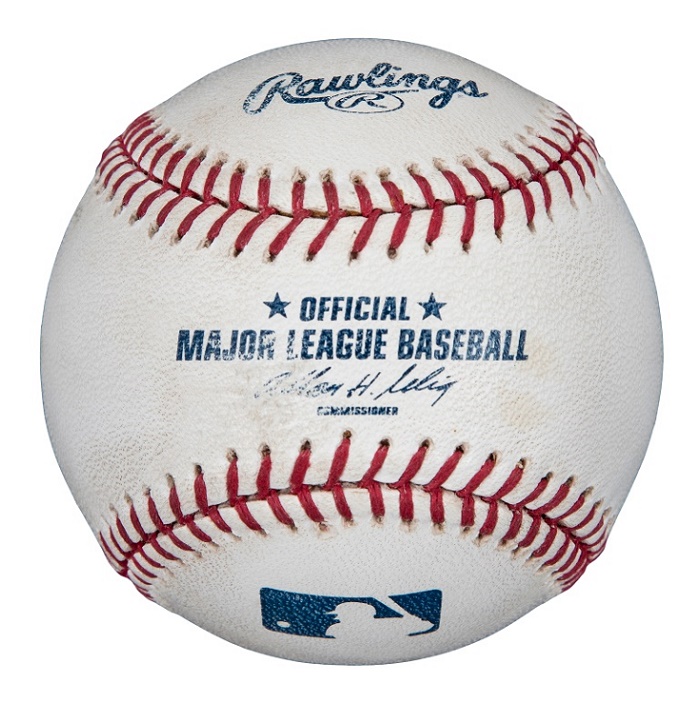 Sixteen days later, however, the San Francisco Giants confirmed that they would not be re-signing Bonds, and his season tailed off into injury and poor form. The Giants finished the season in last place, and Bonds never hit another ball out of a park.
He was left without a team for the 2008 season, and despite not officially retiring, it became clear that Bonds had probably hit his last home run.
Sutton realized he now owned a piece of baseball history, so he recovered it from his safety deposit box and in April 2008 consigned the ball to auction.
However, it still wasn't impossible to think that Bonds could pick up another contract and add to his tally, and the ball eventually sold for $376,612 – far less than his record-breaking 756th home run ball, which had sold in 2007 for $752,000.
Eleven years on, however, the uncertainty has gone: the MLB record for most career home runs stands at 762, and Barry Bonds achieved it with this baseball.
Now it heads to the block once again, and Goldin Auctions expects it to surpass that original price – but the sale isn't without controversy.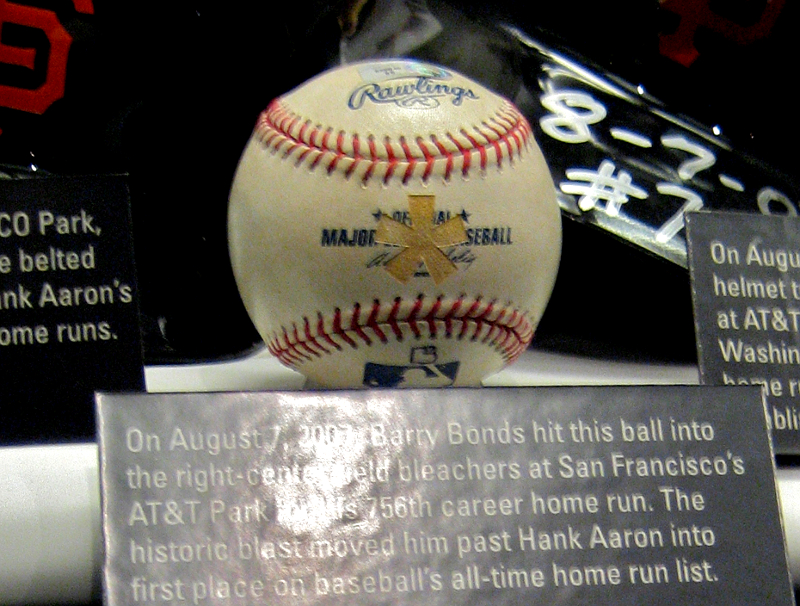 Throughout the later years of Bonds' career he was dogged by allegations of steroid abuse, and was caught up in the 2003 BALCO scandal which saw trainers at the Bay Area Laboratory Co-operative charged with supplying drugs to athletes.
Bonds was a key witness in the BALCO trial and denied any wrongdoing, claiming he had unknowingly been given performance-enhancing drugs by his trainer.
Many baseball fans have since greeted Bonds with placards bearing an asterisk (*) – a shorthand message to suggest that his career records are tainted, and not entirely legitimate, due to his doping.
And when the collector who bought Bonds' #756 ball, fashion designer Marc Ecko, set up an online poll to decide its fate, fans voted to brand it with an asterisk before donating it to the Cooperstown Baseball Hall of Fame.
There's no denying that Barry Bonds' record-breaking home run ball #762 is one of the most significant spheres in baseball history.
But in the end it could be his reputation – and not his record – that eventually determines the final price of the ball on May 11.