Pink Floyd legend David Gilmour's incredible guitar collection is heading to auction at Christie's in New York on June 20.
The sale has been billed as "the largest and most comprehensive sale of guitars ever offered at auction", with more than 120 instruments spanning Gilmour's entire musical career.
"Many of the guitars in this sale are guitars that have given me a tune," said Gilmour, "so a lot of them have earned their keep, you might say.
"These guitars have given so much to me, and it's time for them to move on to other people who hopefully will find joy, and perhaps create something new."
All proceeds from the blockbuster auction will benefit charitable causes.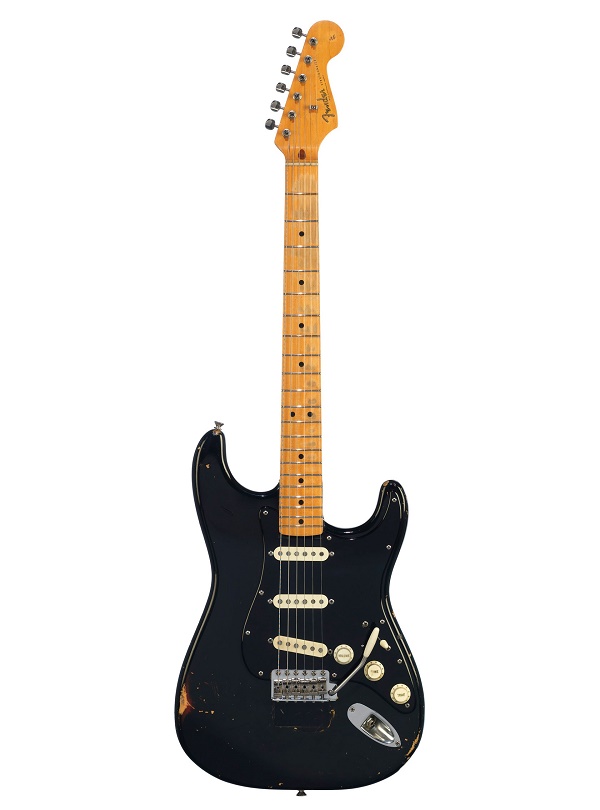 Leading the collection will be Gilmour's 1969 Black Fender Stratocaster, known simply as 'The Black Strat', which is expected to sell for up to $150,000.
From 1970 until 1986 the guitar was Gilmour's primary instrument both on-stage and in the studio, and was used in the creation and recording of classic albums such as Pink Floyd's 1973 masterpiece The Dark Side of the Moon.
He also used it during the recording of Wish You Were Here (1975), Animals (1977) and The Wall (1979), which features Gilmour's famous guitar solo on the track Comfortably Numb.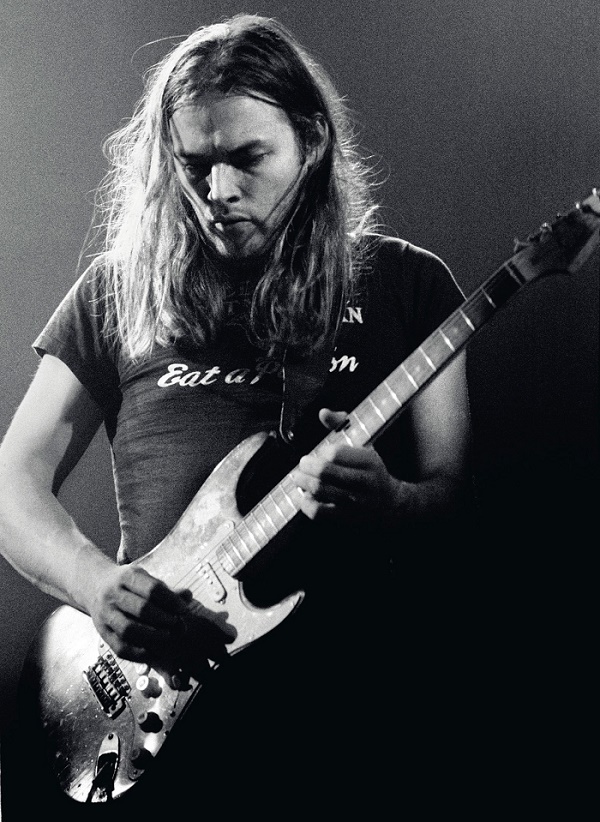 Gilmour eventually retired the guitar, and for years it was on semi-permanent loan to the Hard Rock Café in Dallas, Texas.
However, when Pink Floyd reformed in 2005 for their historic reunion concert at Live 8 in London's Hyde Park, he reclaimed it from the display case.
Having used it on the original recordings, Gilmour found it was the only guitar with which to recapture that sound on-stage and he played it throughout the concert, watched by an estimated global audience of three billion people.
The Black Strat is one of numerous guitars in the collection which played a huge role in shaping the sound of Pink Floyd over the years.
Amongst these is a 1969 D-35 Martin which became Gilmour's primary acoustic guitar in 1971, after he bought it on the street in New York. The guitar can be heard on the 1975 track Wish You Were Here, and is expected to sell for $10,000 – $20,000.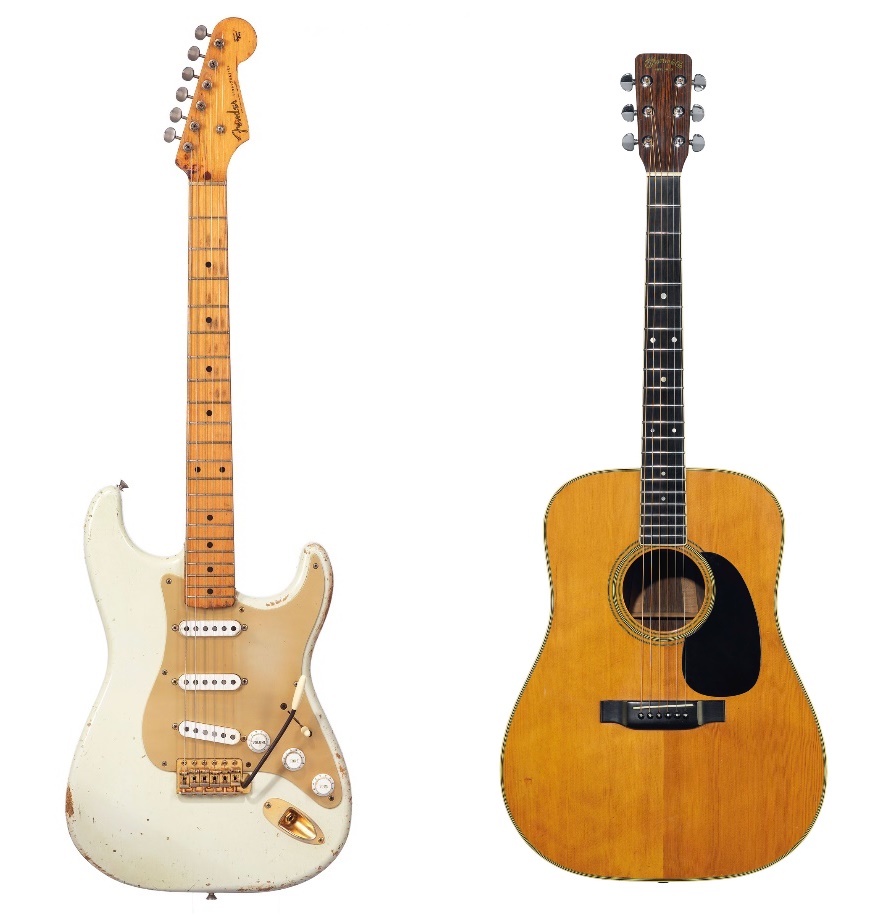 Further instruments with notable recording histories include Gilmour's 1954 White Fender Stratocaster with the serial #0001, played on Another Brick in the Wall (Parts 2 and 3), estimated at $100,000-150,000; a 1955 Gibson Les Paul used for Gilmour's guitar solo on Another Brick in the Wall (Part 2), estimated at $30,000-50,000; and a Candy Apple Red 1984 Stratocaster 57V, used during recording and touring of the Pink Floyd albums A Momentary Lapse of Reason (1987) and The Division Bell (1994), estimated at $15,000-25,000.
Elsewhere in the vast collection there are remarkable rarities such as a 1958 Gretsch White Penguin 6134, valued at $100,000-150,000; an exceptionally early 1954 pre-production Stratocaster, estimated at $50,000-70,000; and a 1957 'Ex-Homer Hayes' Stratocaster with gold-plated hardware and finished in Lake Placid Blue, valued at $60,000-90,000.
Fans will get the chance to view David Gilmour's guitar collection when it embarks on a global tour at Christie's in London (27-31 March), before heading to Los Angeles (7-11 May) and the New York sale preview (14-19 June).