A trumpet owned by legendary jazz musician Louis Armstrong will be offered for sale as part of Christie's Exceptional auction next month.
The trumpet was used by Armstrong in the early 1950s, as is expected to fetch $60,000 – $80,000 when it hits the block in New York on October 14.
The trumpet is one of only a handful engraved with Armstrong's name, and was later gifted to a close friend in 1953.
The instrument in question is a Selmer Model 19 balanced action medium bore trumpet, made by the Henri Selmer company in Paris.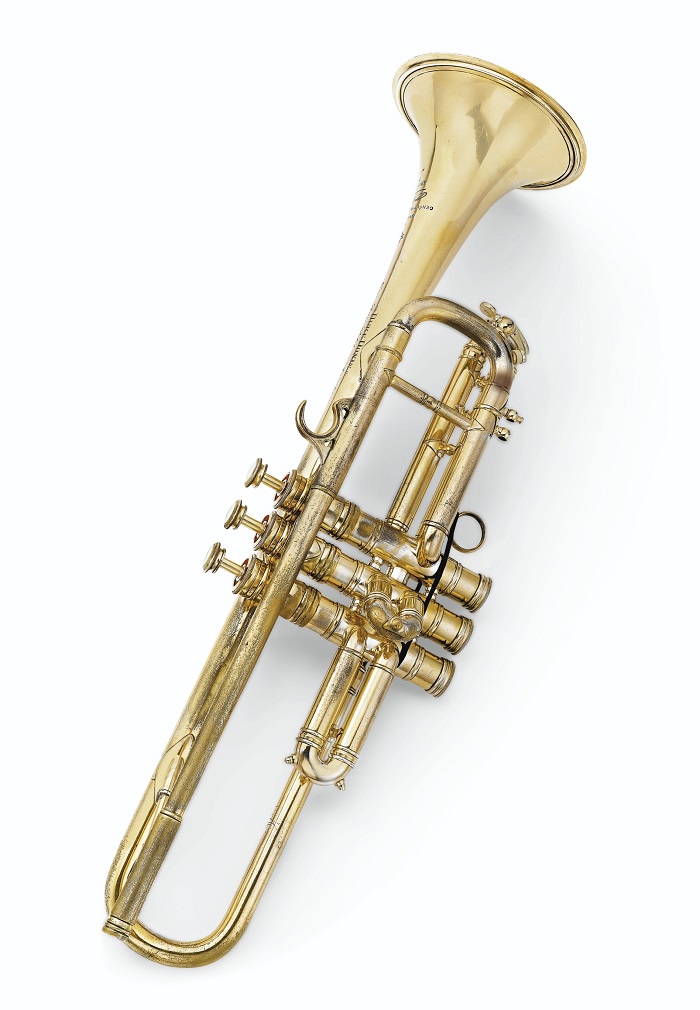 As a young musician, whilst playing in New Orleans and on Mississippi riverboats, Armstrong played a succession of cheap battered cornets and trumpets.
But the quality of his instruments didn't prevent his rise to stardom, and by the 1930s he was able to afford custom-made trumpets from manufacturers such as Selmer.
"The company developed the "balanced action" trumpet model in 1933 and Louis Armstrong was one of the first musicians to play it," said Christie's specialist Becky MacGuire.
"Today, these instruments are often known as "Armstrong trumpets."
It's believed that Armstrong used the trumpet on The California Concerts, a live album recorded in 1951 at the Pasadena Civic Auditorium.
"This was a time in his life when he was totally in control,' said MacGuire. 'His distinctive scat singing in that fabulous gravelly voice, his soaring and confident trumpet solos, the fluidity with which he swung in and out of his ensemble: this was the Louis Armstrong that made American jazz."
He later presented the trumpet to Duke Donin, the eldest sons of jazz aficionados Abe and Frances Donin, who he had befriended in Los Angeles in the 1930s.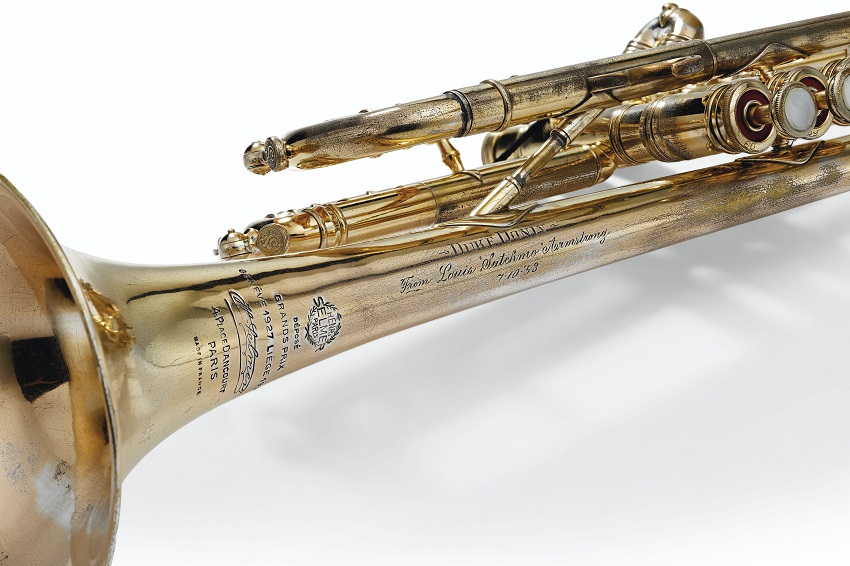 "The Donins probably first heard Armstrong at Culver City's Cotton Club in the 1930s,' said MacGuire. "Louis had gone to California to play the clubs and to try to break into Hollywood movies."
It was the start of a long close family friendship, and when Armstrong gave Duke the trumpet had had it specially engraved "DUKE DONIN/from LOUIS "SATCHMO" ARMSTRONG/7/10/53."
Armstrong had a habit of playing his trumpets for around five years each, and then gifting them to close friends.
However, only a few were ever inscribed with his name, making the example on offer at Christie's a rarity.
A similarly engraved example, dating from 1946, can be found in the collection of the Smithsonian National Museum of African American History and Culture in Washington, D.C.