The 2002 Ferrari F2002, which helped Schumacher win the 2002 F1 Driver's Championship, has sold for $6.6 million at RM Sotheby's.
The special auction, held in conjunction with Formula 1, took place in conjunction with the Abu Dhabi Grand Prix and realized a total of $31.3 million.
The car was one of the most successful Formula One designs of all time, taking 15 wins, 11 pole positions, and 15 fastest laps from 19 races.
A percentage of proceeds from the sale was donated to the Keep Fighting Foundation, a charity founded by Michael Schumacher's family.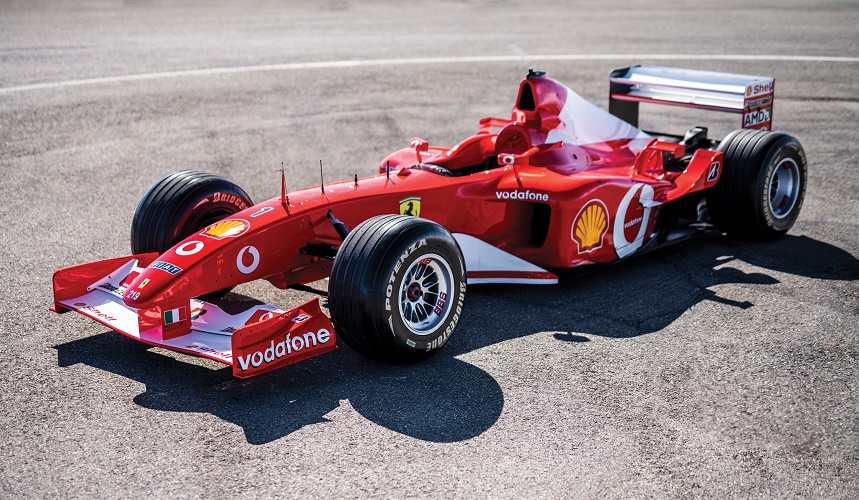 Schumacher drove Chassis no. 219 to victory in the Italian, Austrian and French Grands Prix; the latter of which secured him his fifth driver's title in record time, with six races still to go.
He also drove the car to second-place at the iconic Monaco Grand Prix, and his team-mate Rubens Barrichello drove it to second place in Spa and fourth in Hockenheim as he finished runner up in the Drivers' Championship.
Together the two men helped Ferrari secure the Constructors' Championship title during a 'golden age' for Ferrari and Formula 1, and the car has been described as "one of the most dominant Formula 1 racing cars in history".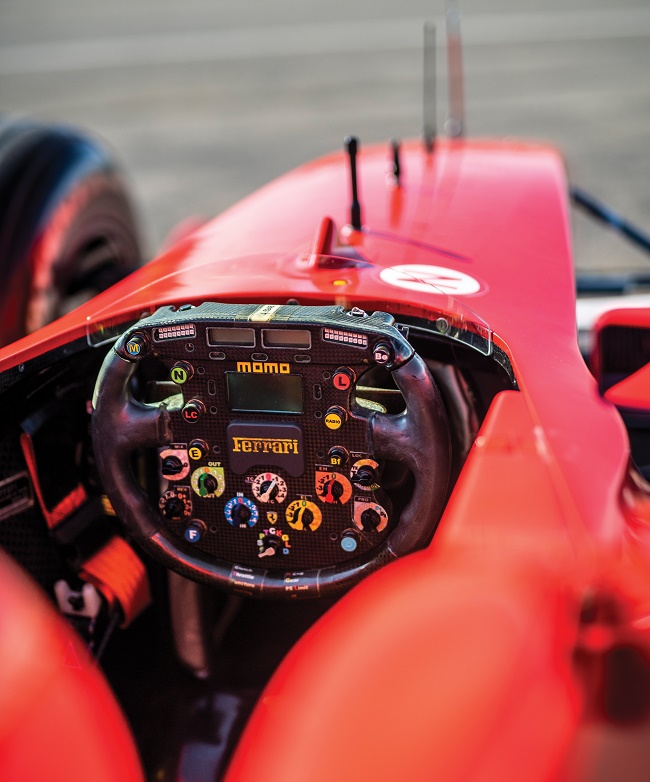 "The Michael Schumacher F2002, chassis no. 219, is truly special…[it] was like a guided missile in acquiring wins on route to a Championship won with sheer racing dominance," said Oliver Camelin, Car Specialist at RM Sotheby's.
"As a result, it remains as one of the most dominant Formula 1 racing cars in history."
The car came close to equalling the record price paid for Schumacher's 2001 F1 Ferrari, which sold in 2017 for $7.5 million.
That auction marked the first time a Formula 1 car – or indeed any classic car – had been sold by Sotheby's as part of a high profile contemporary art auction in New York.
That car was marketed as a piece of rolling sculpture, attracting furious bidding between collectors, and was later described by senior Sotheby's vice president Gregoire Billault as "the very best racing car ever sold at an auction."