The first Ferrari F1 car ever driven by racing legend Michael Schumacher has gone up for sale in London through sports car specialists Girardo & Co.
The Ferrari 412 T2 is Ferrari Classiche certified and has been fully restored for the track, 25 years after Schumacher first strapped himself in and changed the course of F1 history.
Michael Schumacher began his Formula 1 career in 1991 and won his first two drivers' championships with Benetton in 1994 and 1995, before being lured to Ferrari in 1996.
Scuderia Ferrari was desperate for success, having not won the drivers' championship since 1979, and believed Schumacher was the man to return them to the top.
This Ferrari 412 T2, chassis 157, was the first Ferrari F1 car Schumacher ever drove during his debut at the Fiorano test track on November 16, 1995.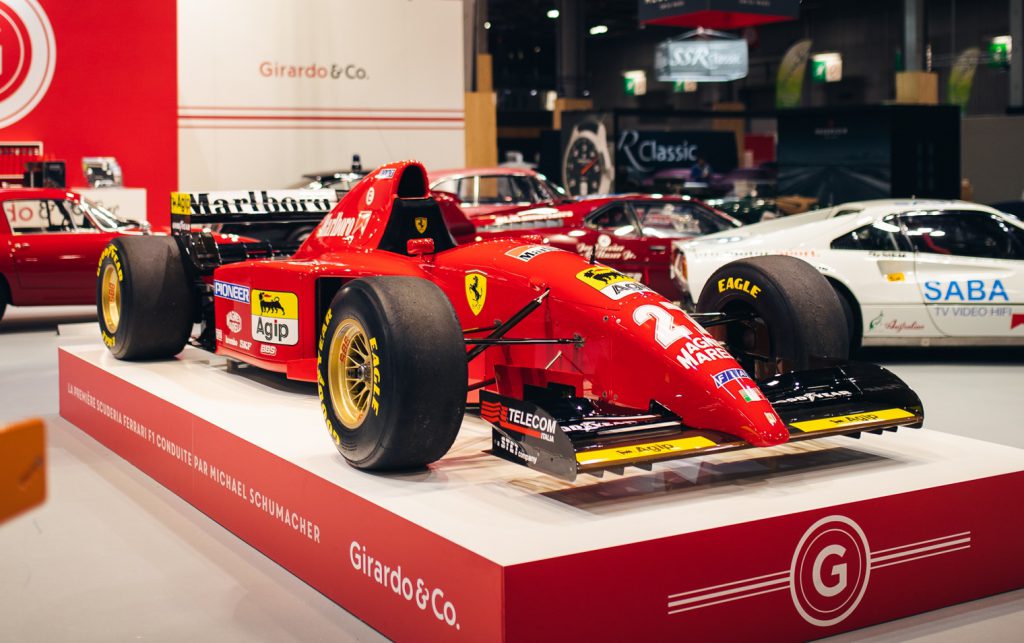 Schumacher's move to Ferrari was massive news in the racing world, and more than 2,000 people turned up to watch his test laps, along with reporters from the world's leading motorsport magazines.
A few days later Schumacher drove chassis 157 again, this time at the Estoril circuit in Portugal, and once again the crowds followed, eager to see what he could do behind the wheel of his new car.
It was just the start of a remarkable period in which Schumacher dominated the sport, and helped transform Ferrari into the most successful team in F1 history.
Schumacher won five consecutive drivers' championships from 2000 to 2004, setting records for the most titles (7), Grand Prix wins (91), fastest laps (77) and races won in a single season (13) – all of which still stand to this day.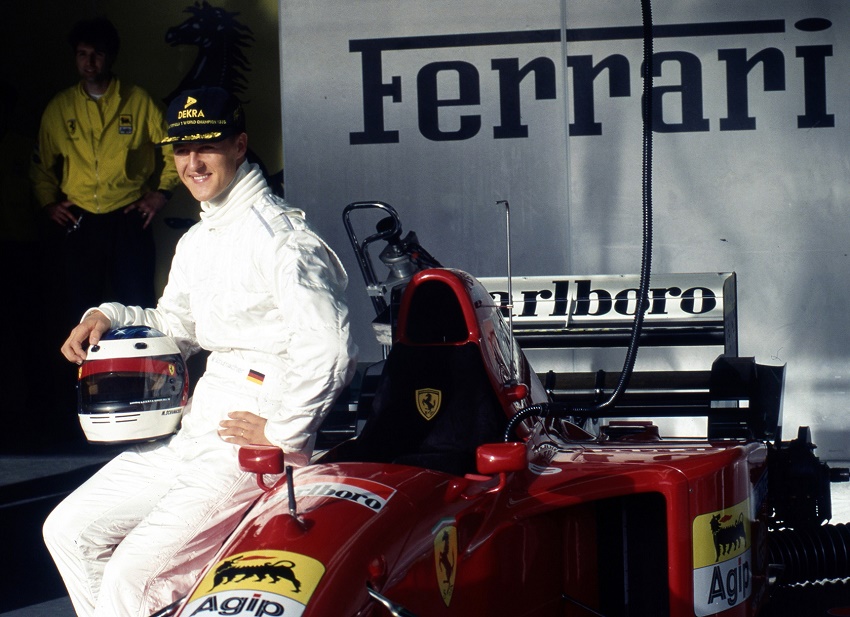 In addition to being Schumacher's first Ferrari, chassis 157 was also driven to podium finishes during the 1995 season by Jean Alesi, before his criss-cross switch to Benetton in 1996.
After its retirement, chassis 157 became a regular fixture at historic racing events and was fully-restored to track-ready condition by Ferrari at their Maranello headquarters in 2018.
Although the asking price of the car is undisclosed, Ferrari F1 cars driven by Schumacher have previously sold for millions at auction.
In December 2019, Schumacher's 2002 Ferrari F2002 which he drove during the 2002 F1 Driver's Championship, sold at RM Sotheby's for $6.6 million.
And back in 2017, Schumacher's 2001 F1 Ferrari sold at Sotheby's for $7.5 million, setting a world record auction price for an F1 car.
Although those cars were both driven to victory by Schumacher during title-winning seasons, chassis 157 is sure to appeal to collectors with deep pockets and a passion for Ferrari history.