Golf legend Jack Nicklaus' gold Rolex watch is set to raise for millions for charity when it goes up for auction at Phillips next week.
Nicklaus has worn the watch almost every day for more than 50 years, including during the majority of his victories on the golf course, making it both an important timepiece and a significant piece of sporting history.
It will now be offered for sale at Phillips in New York on December 10, with 100% of the proceeds set to benefit the Nicklaus Children's Health Care Foundation.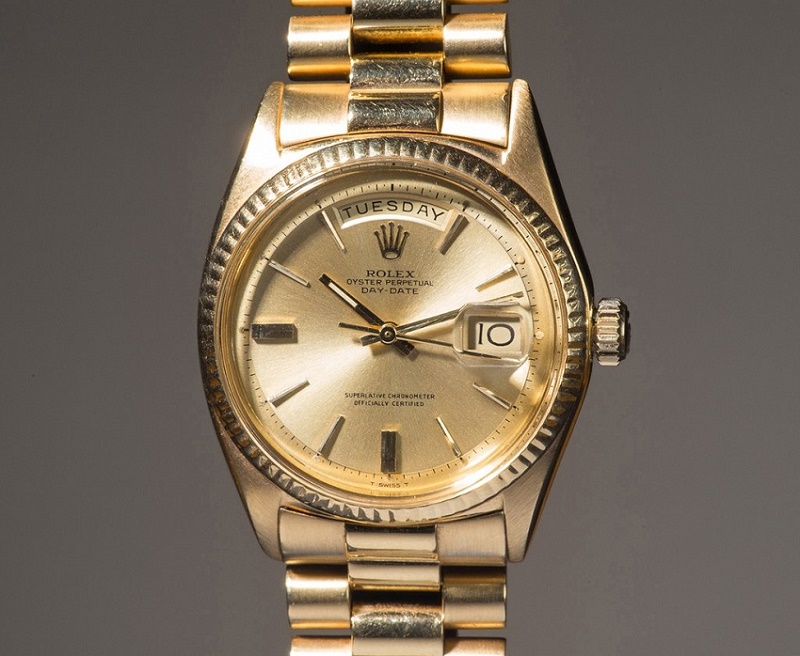 Jack Nicklaus is regarded by many as the greatest player in golfing history, with a 25-year career which included a record 18 major titles and 73 PGA tour victories.
In 1966, whilst playing in the Canada Cup in Tokyo, Nicklaus attended a cocktail party hosted by Rolex and was offered a free watch as a gift.
On the advice of fellow golf champion Gary Player, he chose a Rolex Day‐Date Reference 1803 in yellow gold, perhaps in reference to his professional nickname 'the Golden Bear'.
Nicklaus received his watch in 1967, and ever since then it has remained on his wrist throughout one of the most remarkable careers in US sporting history
"This is the very first watch I ever owned, and the only watch I wore for every professional tournament I've won throughout my career," said Nicklaus.
"It has accompanied me at U.S. Opens, Masters Tournaments, PGA Championships, Open Championships and countless other events for over five decades, and has served me well at every step along the way."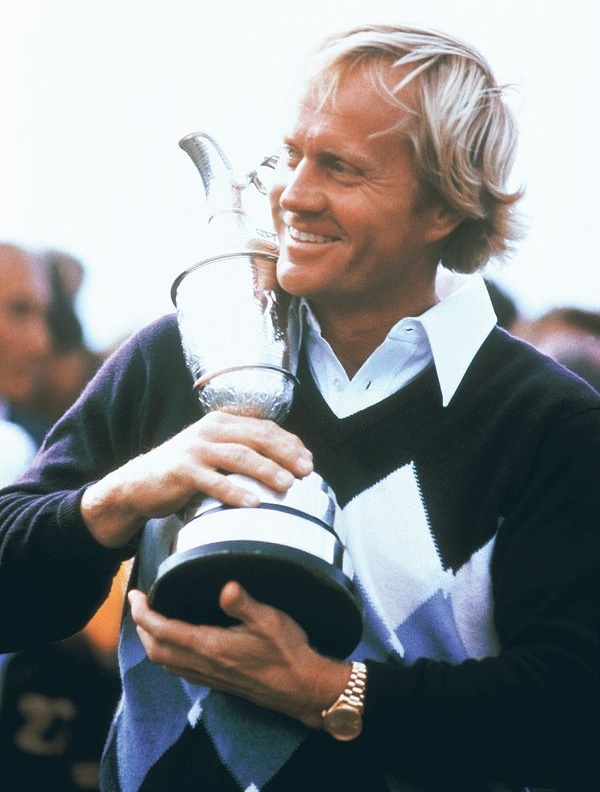 Nicklaus wore the watch whilst winning 12 of his record 18 major titles, and can clearly be seen on his wrist in photographs as he lifted countless trophies at tournaments around the world.
"This watch has seen a lot of time, it's seen a lot of me," said Nicklaus, in an interview on the official Rolex website. "I think this watch has probably seen as much as any watch that's ever been worn by one individual. It's an old friend, a very happy old friend."
All the money raised by the sale will benefit the Nicklaus Children's Health Care Foundation, which helps to provide families access to world‐class pediatric health care across the United States.
"Parting ways with this watch is certainly bittersweet. While I will certainly miss the opportunity of wearing the watch and having it serve as a constant reminder of some of my life's most memorable moments I know that parting with it will help countless children and families impacted through the work of the Nicklaus Children's Health Care Foundation."
"I have said many times that the work being done by our Foundation and Nicklaus Children's Hospital is far more rewarding than any 4-foot putt I made to win a golf tournament. So to know that 100% of the money raised from the sale of something on my wrist that I have treasured for over a half-century will directly benefit pediatric care is a treasure of the heart."
Nicklaus and his wife Barbara established the foundation in 2004, and since then has become only the fourth person in history to be awarded the Presidential Medal of Freedom (2005), the Congressional Gold Medal (2015) and the Lincoln Medal (2018) for his achievements both on and off the golf course.
The market for rare vintage Rolex watches has soared in recent years, and unique, storied examples with famous former owners are by far the most sought-after.
In 2017 a Rolex Cosmograph Daytona Oyster watch owned by the Hollywood star Paul Newman sold at Phillips for an incredible $17.75 million, setting a new world record price for any wristwatch.
Whilst it's unlikely that Nicklaus' Rolex will reach that dizzy height, it could quite feasibly set a new record as the world's most valuable piece of sports memorabilia.
That record was set in 2012, when a jersey worn by baseball icon Babe Ruth during his 1920 rookie season with the New York Yankees sold for $4.4 million.