A vintage Ferrari has become the most valuable car ever sold at auction, after it achieved an incredible $48.4 million in California.
The 1962 Ferrari 250 GTO was the star lot of RM Sotheby's annual Monterey auction (August 24-25) which realized $158 million in front of a packed house, with bids flying in from 37 different countries.
The final price shattered the previous auction record of $38.1 million set by another 250 GTO which sold at Bonhams in 2014.
And earlier this year, yet another 250 GTO was reported to have sold privately to U.S businessman David MacNeil for $70 million, making it the single most valuable automobile in the world.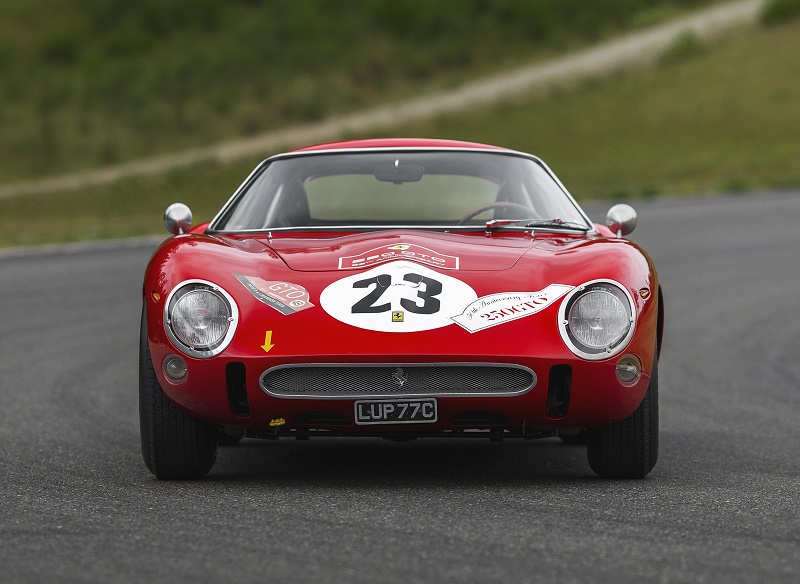 The Ferrari 250 GTO has become the 'Holy Grail' for the world's wealthiest car collectors, with ownership allowing entry into an exclusive club of billionaires, rock stars and fashion designers.
The car had been consigned to the sale by Ferrari enthusiast and vintage race driver Dr Gregory Whitten, the latest in a list of previous owners which also included Italian gentleman racers Edoardo Lualdi-Gabardi and Gianni Bulgari.
Having acquired the car in 2000, Whitten stated: "My journey with the 250 GTO has come to an end, but I am excited to see how this fantastic car is enjoyed by the new owner.
"They will have seen the seemingly unbelievable list of superlatives that are used to describe it – legendary, historic, holy grail – but I can assure them that once they get behind the wheel, they will understand that every one of them is true."
Remarkably, the Ferrari wasn't the only car to achieve an eight-figure sum at RM Sotheby's Monterey sale.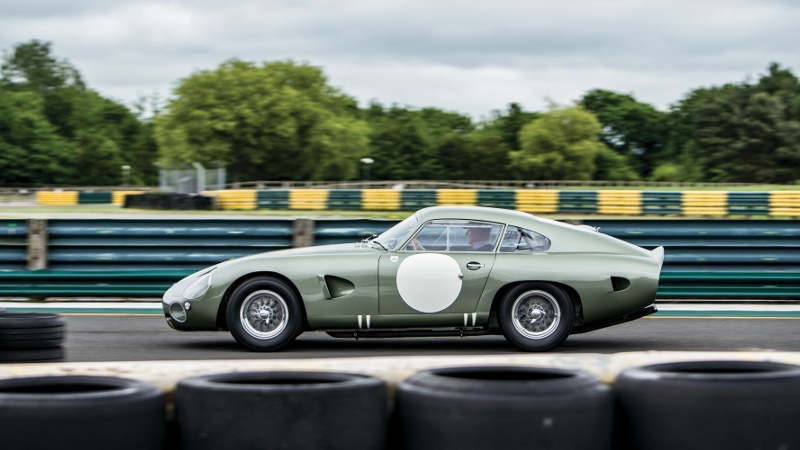 The auction also featured a unique 1963 Aston Martin DP215 Grand Touring Competition Prototype which sold for $21,455,000, one of the highest prices ever achieved by a British automobile.
The historic car's provenance included entry into the 1963 Le Mans 24-hour race, during which it became the first vehicle to break the 300 kph barrier at the event, with the legendary Phil Hill and Lucien Bianchi behind the wheel.
Elsewhere there were notable results for a 1966 Ford GT40 Mk II – part of the trio of Fords that famously swept first, second, and third at Le Mans in 1966 – which sold for $9,795,000; and a 1957 Porsche 550A Spyder with a superb history or racing in California, which sold for $4,900,000.
Modern cars also attracted strong bidding, such as a 1998 Mercedes-Benz AMG CLK GTR which sold for $4,515,000; a 2014 Ferrari LaFerrari which realized $3,305,000; and a 2014 McLaren P1 which sold for $1,820,000.
"The appearance of any one of the Ferrari 250 GTO, Aston Martin DP215, Ford GT40, or McLaren P1 on the Private Sales stand would be a major event, but to have them all together at Monterey this weekend was nothing short of historic," said Kenneth Ahn, President of RM Sotheby's.