Our featured auction this week is Profiles in History's sale of The Azarian Collection, one of the world's finest private collection of 1960s and 70s TV memorabilia.
The collection is packed with iconic outfits from some of the best-loved shows in television history – and here are 10 we'd love to own…
Carroll O'Connor's Archie Bunker hat from All in the Family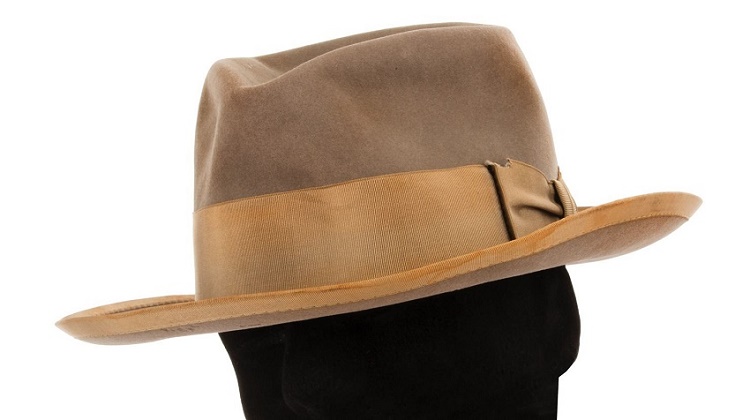 Estimate: $3,000 – $5,000
Love him or hate him, there's no denying that Archie Bunker remains one of America's most seminal sitcom characters.
All in the Family explored controversial issues of class, race and sexual politics, and forty years on it remains one of the most influential and ground-breaking shows in US TV history.
Don Adams' Get Smart shoe phone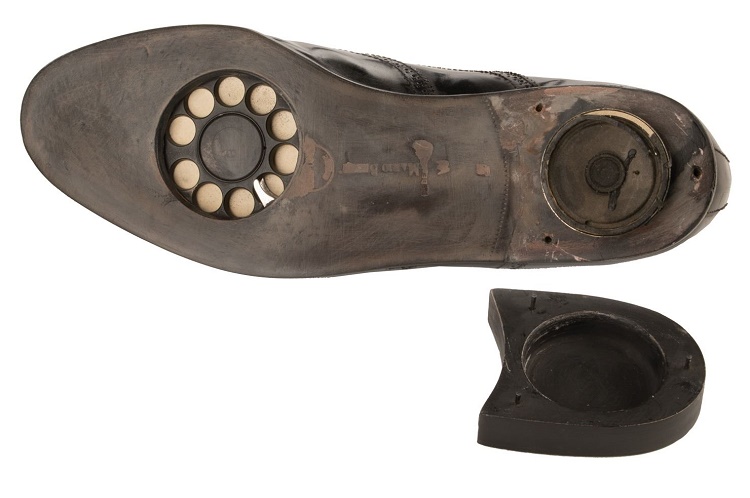 Estimate: $12,000 – $15,000
The original shoe phone used by Don Adams as superspy Maxwell Smart in the classic comedy Get Smart.
As one of the most famous gadgets in TV history, this is the only item of clothing on our list that can also be used to make a long-distance call.
Henry Winkler's Fonzie leather jacket from Happy Days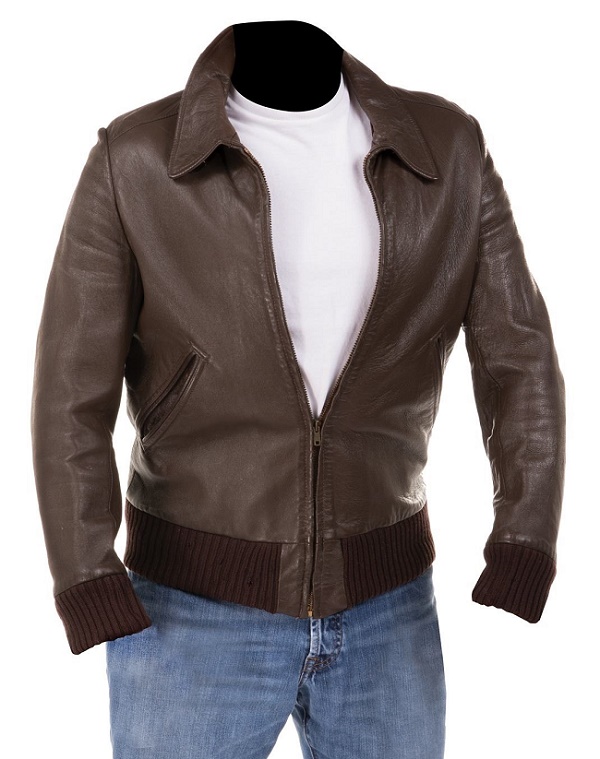 Estimate: $25,000 – $35,000
He may have been an ageing high school dropout with an office in a diner restroom, but In the TV landscape of the late 1970s there was literally nobody cooler than The Fonz.
As played by Henry Winkler, Arthur 'Fonzie' Fonzarelli became the breakout character of Happy Days and a pop culture icon in his own right, making the shows one of the most successful in US TV history.
Today one of his famous leather jackets is on display at the Smithsonian – and another is up for sale as part of the Azarian Collection.
Nicholas Hammond's Spider-Man costume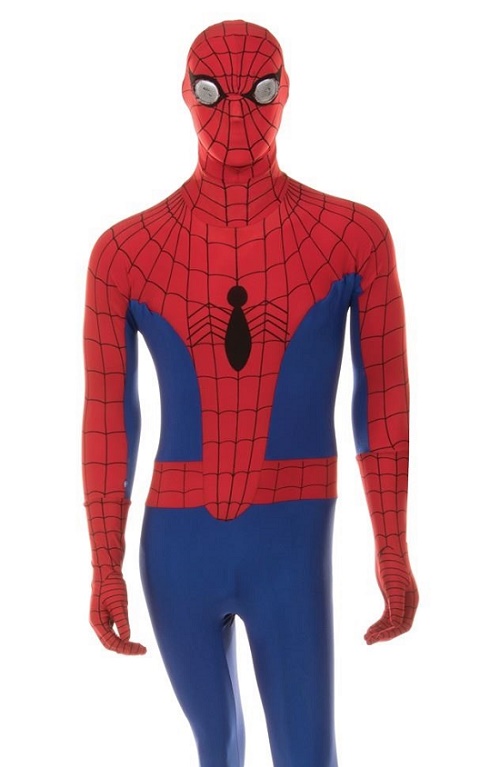 Estimate: $15,000 – $20,000
Before Tom Holland, Andrew Garfield or Tobey Maguire, there was Nicholas Hammond: the original TV Spider-Man.
The short-lived TV show may have only lasted for two years, but its combination of low budget and high enthusiasm means it is fondly remembered today.
The effects may have been more 'DIY' than 'MCU', but for TV collectors THIS is the Spider-Man costume to own.
David Wayne's Batman Mad Hatter top hat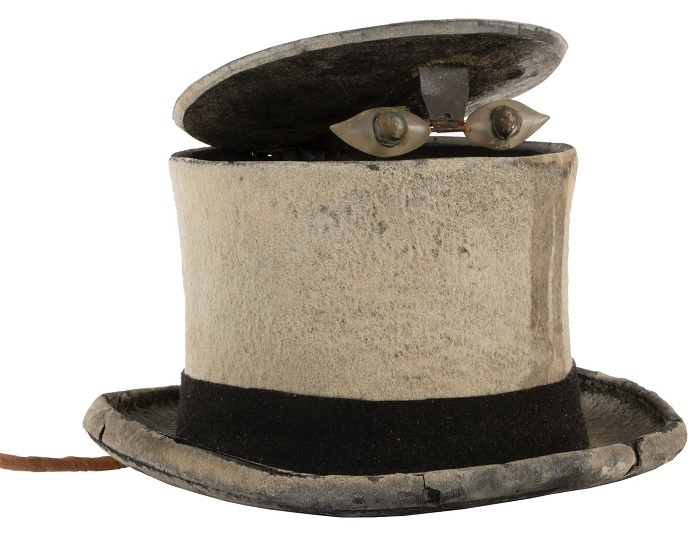 Estimate: $10,000 – $15,000
There are several famous hats in the Azarian Collection, but this is surely the only one armed with a "Mind-Robbing Ray".
This deadly top hat was worn by David Wayne as Jervis Tetch, otherwise known as The Mad Hatter, one of the most memorable villains in the Batman rogue's gallery.
Lynda Carter's Wonder Woman outfit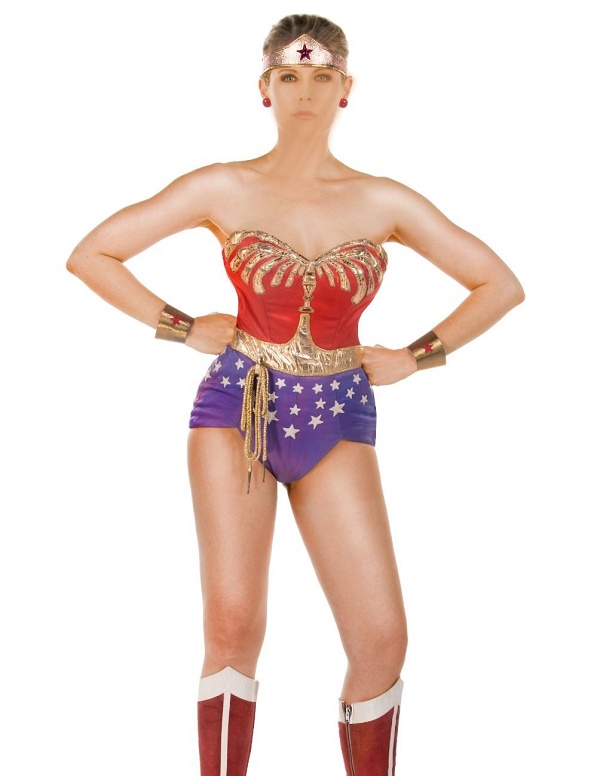 Estimate: $35,000 – $55,000
Former Miss World USA Lynda Carter became a cultural icon in the mid 1970s as the bullet-deflecting, ass-kicking Amazonian princess Wonder Woman.
The show remained faithful to the original comic book, and can be seen as an important forerunner to today's legion of super-powered female TV superheroes.
Carter's signature screen-worn costume from the show even comes with its own matching golden lasso of truth – although not, sadly, the keys to an invisible jet.
Bob Denver and Alan Hale Jr.'s Gilligan and Skipper hats from Gilligan's Island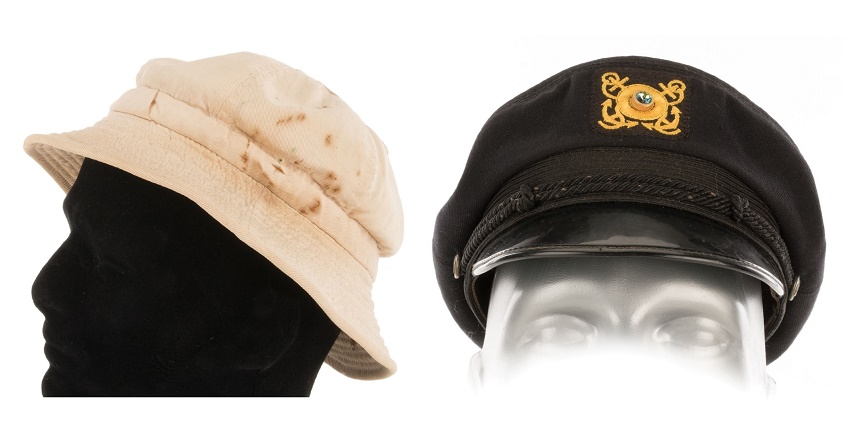 Estimate: $20,000 – $30,000 each
Gilligan's Island only ran for three seasons from 1964 until 1967, but thanks to decades of syndication it remains one of the most beloved US TV comedies of all time.
These two hats were worn by the crew of the SS. Minnow – namely Alan Hale Jr. as The Skipper, and Bob Denver as the hapless first mate Gilligan.
Given how many times the Skipper hit Gilligan with his hat, it's remarkable that it survived in one piece – and it even comes complete with a faux-sapphire pin that Hale himself fixed to it for evening engagements!
Barbara Eden "Jeannie" signature pink harem costume from I Dream of Jeannie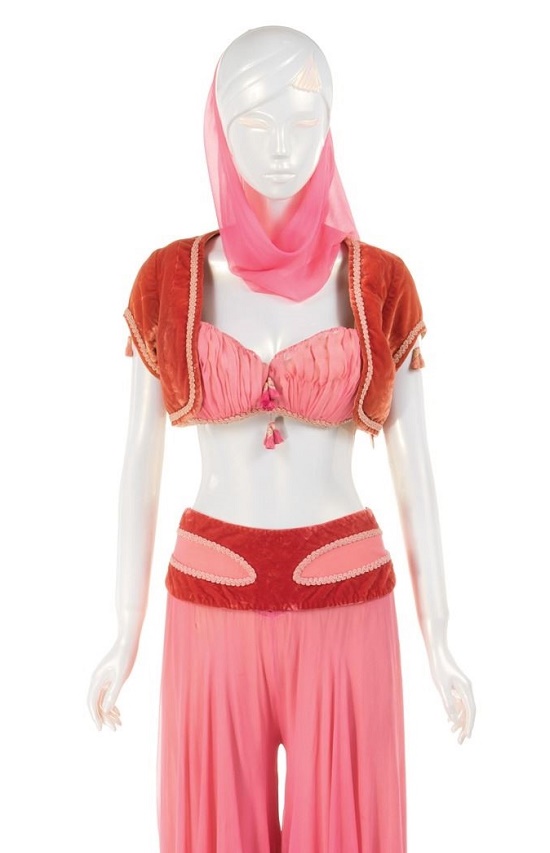 Estimate: $45,000 – $55,000
Barbara Eden played the love-struck genie who falls for stranded astronaut Larry Hagman in this classic 60s sitcom.
Eden's signature costume was created by Gwen Wakeling, who designed costumes for Cecil B. DeMille's biblical epics, and is the perfect outfit for lounging around inside a magic lamp for 2,000 years.
William Shatner's Captain James T. Kirk Star Trek tunic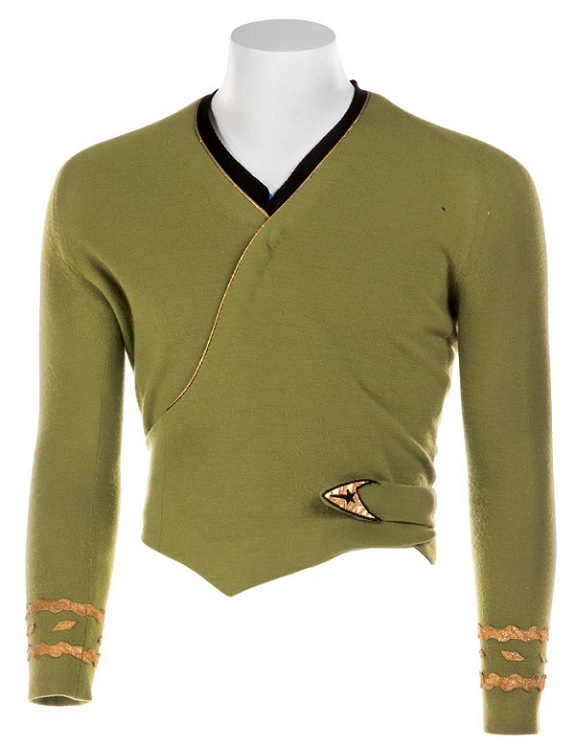 Estimate: $40,000 – $60,000
Costumes and props from the original Star Trek TV series are highly prized by collectors, with new generations of fans discovering the show 50 years after its final episode.
And they don't come much higher than the Starfleet uniform of Captain James T. Kirk, known throughout the galaxy for his bravery, ingenuity, alien seduction techniques and for sitting in his chair at weird angles.
Shatner wore this style of 'wraparound' tunic in several episode of the show's second season, and they're considered amongst the rarest of all screen-worn Starfleet uniforms.
Adam West and Burt Ward's Batman and Robin costumes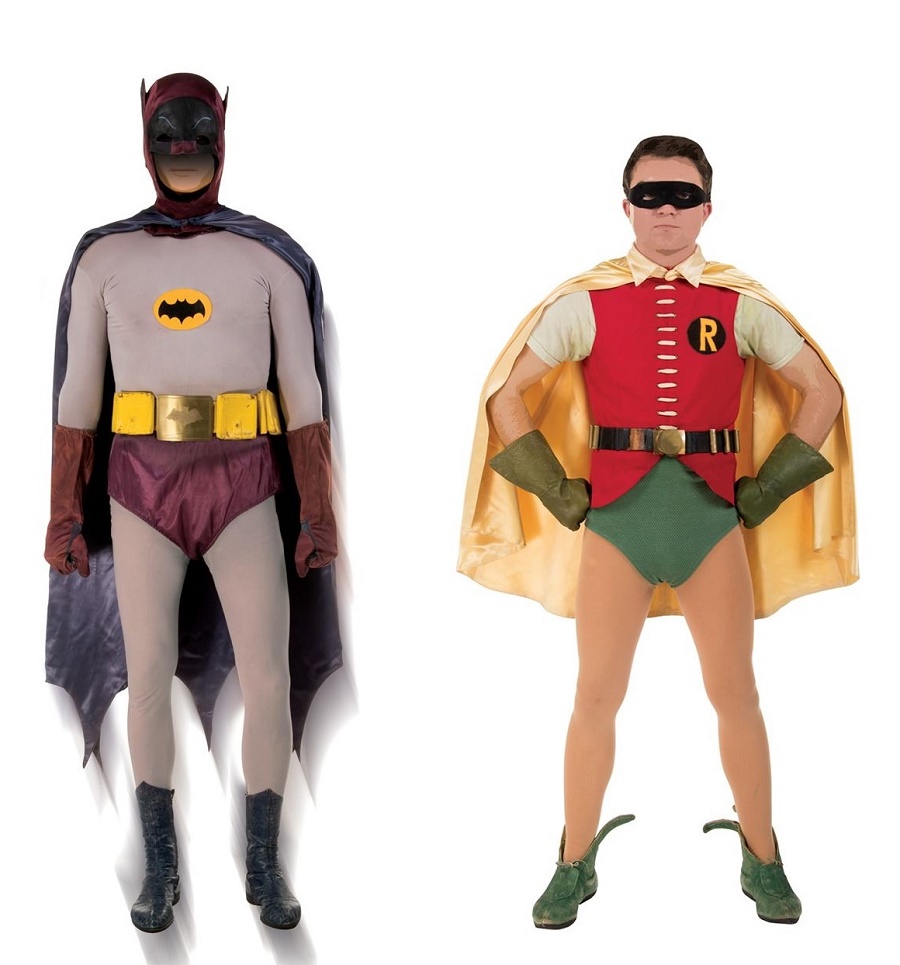 Estimate: $150,000 – $200,000
Holy collectible costumes! There can be few more famous (or valuable) outfits in television history than those worn by Adam West and Burt Ward in Batman.
The two screen-worn outfits come complete with their original masks, gloves, capes and famous utility belts, where the duo kept everything from live fish to full-sized riot shields tucked away.
John Azarian began his remarkable collection with the purchase of these two costumes in the 1990s, and they remain the jewels in the crown of iconic 60s TV memorabilia.