A Rolex watch worn by Marlon Brando in the classic film Apocalypse Now is heading for auction at Phillips later this year.
Brando wore the Rolex GMT-Master ref. 1675 watch on-screen in his role as Colonel Kurtz, the U.S Green Beret who goes rogue in Cambodia in Francis Ford Coppola's 1979 masterpiece.
It will now cross the block in New York on December 10 during the Phillips 'Gamechangers' auction, featuring watches owned by extraordinary people who helped change the world.
The timepiece was believed lost for decades and the subject of much speculation by collectors, before being consigned to the sale by Brando's daughter Petra Brando Fischer and her husband Russel.
"Widely considered the greatest actor of all time, Marlon Brando's storied career has come to define the 20th century – his seminal films serving as cornerstones of American culture over the course of six decades," said Paul Boutros, Phillips' Head of Watches.
"This Rolex GMT-Master is the holy grail of watches owned by Marlon Brando and one of the greatest 'long lost' watches to finally surface after years of speculation."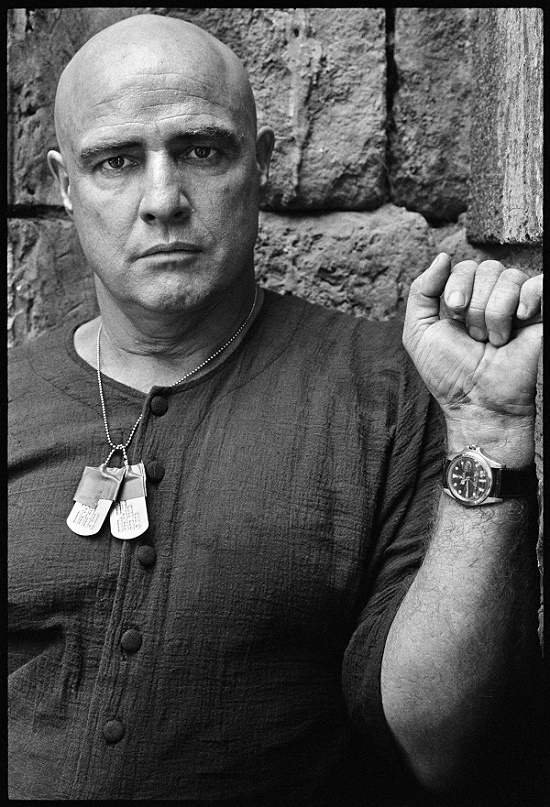 The making of Apocalypse Now is almost as remarkable as the film itself, as revealed in the brilliant 1991 behind-the-scenes documentary Hearts of Darkness: A Filmmaker's Apocalypse.
The production was already millions of dollars over budget and weeks behind schedule when Brando finally turned up on location to film his scenes in the Philippines.
To Coppola's dismay Brando was hopelessly overweight and unprepared, leading to further delays as the pair argued about his character.
Now only did Coppola have to completely rethink how to shoot Brando to hide his bulk, but the famously difficult actor also refused to remove his Rolex during filming, arguing "If they're looking at my watch, then I'm not doing my job as an actor."
He was allowed to wear it on-screen but removed the bezel, resulting in a completely unique timepiece to match a completely unique performance.
Today Apocalypse Now is regarded as one of the greatest films ever made, and Brando's heavily improvised and rewritten role is one of the most iconic in 20th century cinema.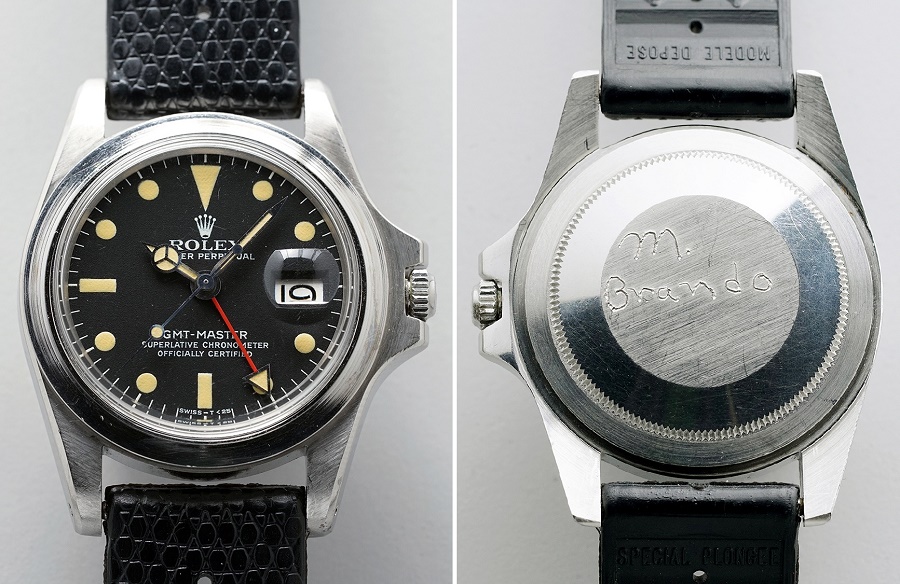 Brando famously wore a number of Rolex watches throughout his life, and kept the watch in his own collection until 1995, complete with his name "M. Brando" which he engraved himself on the caseback.
He then gave the timepiece to his daughter Petra Brando Fischer in 1995, telling her "This watch is like a tank. You can do anything you want to it and it will keep on going. I want you to have it as a reminder of how proud I am of you."
In 2003 Petra gave the watch to her husband Russel as a gift on their wedding night, and it has remained both unworn and treasure ever since.
Having remained unseen since its appearance in Apocalypse Now, the famous Rolex will now be offered for sale at Phillips for the very first time in its history.
"Russel and I believe this watch is a piece of movie history that belongs in the hands of a collector who will give it the prominence it deserves," said Petra in a statement.
A portion of the proceeds will benefit Petra and Steve's charitable foundation which provides financial support to children suffering hardship due to abuse, neglect, poverty, or disability.