A Menorah once owned by Marilyn Monroe could sell for up to $150,000 when it goes up for auction this week in New York.
The Menorah will hit the block on November 7 at Kestenbaum & Company, an auction house which specializes in historic items of Judaica.
Monroe converted to Judaism in 1956 when she married her third husband, playwright Arthur Miller, and received the Menorah as a gift from his family.
It remained in her possession for the rest of her life, and was displayed on the mantelpiece of her Los Angeles home when she died from a barbiturate overdose in August 1962.
Having last sold in 1999 during the landmark Christie's auction of Monroe's estate, the Menorah is now up for sale again with an estimate of $100,000 – $150,000.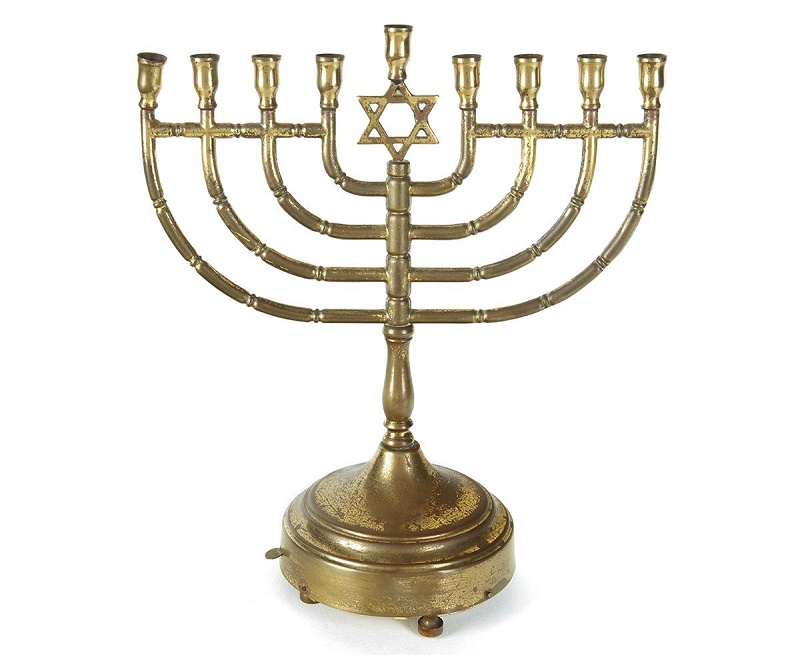 "Marilyn Monroe's spellbinding magnetism knows no bounds," said auction house director Daniel Kestenbaum.
"We are thrilled to be able to offer Marilyn's personal Menorah at auction next week. The market for memorabilia from the Golden Age of Hollywood goes from strength to strength, as does Fine Judaica, and as such this extraordinary item has remarkable provenance. We anticipate substantial interest from competing collectors."
Marilyn Monroe married Arthur Miller during a civil ceremony in New York on June 29, 1956, which was followed by a traditional Jewish ceremony two days later.
The relationship between the Hollywood sex symbol and the intellectual writer came as a surprise to many, and sparked the classic Variety magazine headline "Egghead Weds Hourglass".
Despite his Jewish heritage Arthur Miller was not a religious man, and didn't require Monroe to convert before they were married.
The interest in Judaism came almost entirely from her side, and a desire to connect with Miller's family in a way in which she hadn't been able to with her own.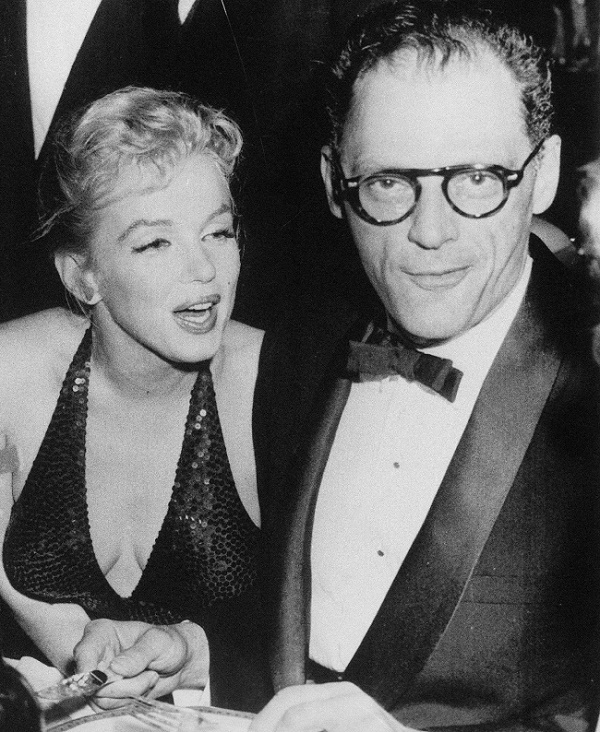 Rabbi Robert Goldburg worked with Monroe during her conversion, and later wrote of her:
"She was aware of the great character that the Jewish people had produced. … She was impressed by the rationalism of Judaism — its ethical and prophetic ideals and its close family life."
Monroe received the Menorah as a gift from Miller's Augusta and Isidore, who were of Polish-Jewish descent, and formed a close bond with them during her marriage.
Monroe and Miller spent five turbulent years together, during which time Monroe tragically suffered two miscarriages and an ectopic pregnancy, and sank further into her drug dependency.
The couple finally divorced in January 1961, but Monroe continued to engage with her new Jewish faith, keeping a mezuzah containing a tiny scroll of sacred Jewish writings attached to her front door.
Today, almost 60 years after her death, Marilyn Monroe's memory still fascinates her fans and collectors around the world.
And although her Jewish faith remains a relatively untold chapter in her life, artifacts linked to her personal beliefs have previously sold well at auction.
Back in 1999 a copy of the 'Union Prayer Book for Jewish Worship', inscribed to Monroe with the name "Marilyn Monroe Miller" sold at auction for $19,250.
And in November 2018 Monroe's personal copy of 'The Form of Daily Prayers: According to the Custom of the German and Polish Jews' sold at J. Greenstein & Company for $26,250.