A rare baseball signed by Marilyn Monroe and Joe DiMaggio could fetch up to $250,000 when it goes up for auction at Julien's in Beverly Hills next month.
The dual-signed baseball is one of the world's finest-known examples, preserved in remarkable condition for over half a century and bearing the couple's signatures on the same panel.
The ball will be offered at Julien's Auctions on November 14, as part of an auction featuring the personal collection of Dr Goodman Basil Espy III.
The relationship between the screen icon and the baseball star remains one of the most famous romances in American history.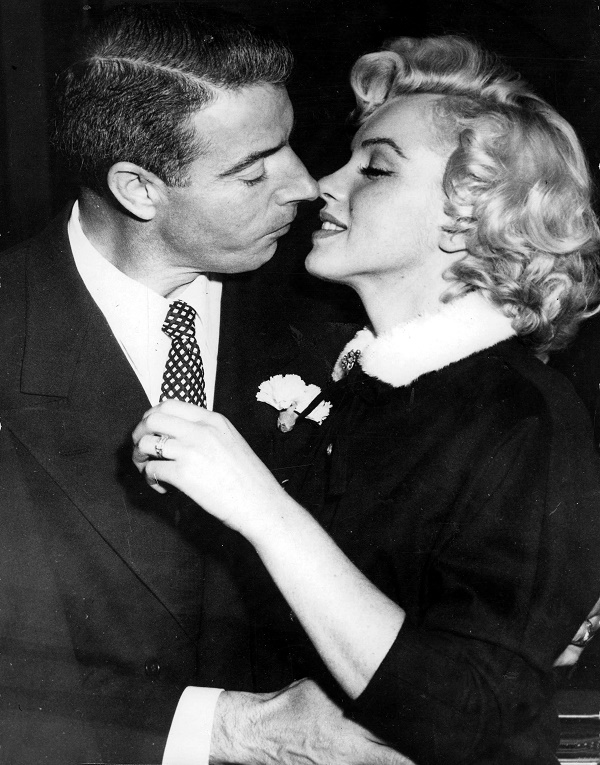 The pair initially met in 1952, when DiMaggio asked a friend to set him up with Monroe, then an up-and-coming young actress.
They were at the opposite ends of their respective careers. DiMaggio had just retired from baseball with a stack of records and nine World Series titles under his belt; Monroe was on the verge of stardom, with three films in the can which would catapult her into the big time.
After a two-year courtship Monroe and DiMaggio were married during a small ceremony in San Francisco. Although they had quietly eloped, the press were waiting, having been tipped off by a film studio employee, and mobbed them as they left the registry office.
During the next nine months they fought constantly, with DiMaggio jealous and unhappy about his new wife's role as a silver screen sex symbol.
Monroe eventually filed for divorce in October 1954, a mere 274 days after they were married, and accused her husband of "mental cruelty".
The brief nature of their relationship, and the fact that they were often separated by work for weeks at a time, means that items signed by the pair together are in short supply.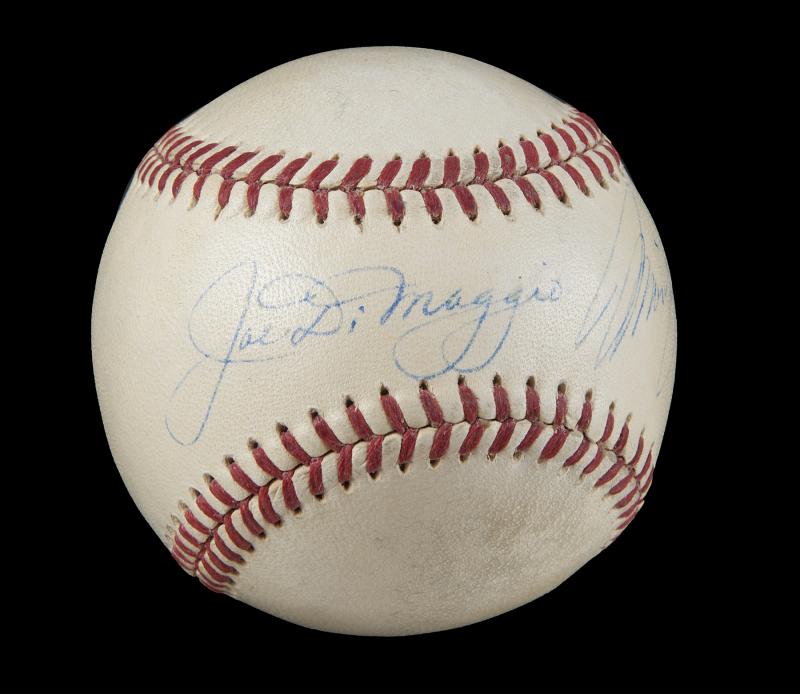 The record price for a baseball signed by Monroe and DiMaggio was set back in 2006, when an example sold at Heritage Auctions for a stunning $191,000.
That ball came with a touching back-story that illustrated the pair's deep bond, as they signed it together in 1961, seven years after their divorce.
In January 1961 Monroe had checked herself into the Payne Whitney Psychiatric Clinic for treatment, but immediately regretted the decision and called DiMaggio for help.
DiMaggio helped Monroe escape to the relative calm of the New York Yankees Spring Training Camp in Florida, where some believe they began to reconcile, and they happily signed the ball for a visiting sports reporter.
When Monroe died from an accidental drug overdose in August 1962 DiMaggio claimed her body, arranged her private funeral, and for the next 20 years he had a dozen red roses sent to her grave three times a week.
For the rest of his life DiMaggio refused to sign any items bearing Monroe's likeness, talk about her in interviews or exploit his past relationship with her.
He never remarried, and on his deathbed in 1999 his last words were "I finally get to see Marilyn".
The ball offered at Julien's Auctions may not have quite such an historic significance as the 2006 ball, but the market for Monroe and DiMaggio memorabilia has soared in the 13 years since that auction.
Given the superb condition of the ball, and its estimate of $150,000 – $250,000, it would be no surprise to see it set a new auction record on November 14.