The vintage camera used during one of Marilyn Monroe's most intimate and iconic photo shoots will be offered at Christie's next month.
The shoot, which took place in Beverly in November 1961, was one of the last professional photo shoots of Monroe's life and captured the star at her most seductive, less than a year before her tragic death.
The images were captured by the young photographer Douglas Kirkland, and now his vintage Hasselblad camera is expected to sell for $200,000 – $300,000 when it hits the block in New York on October 29.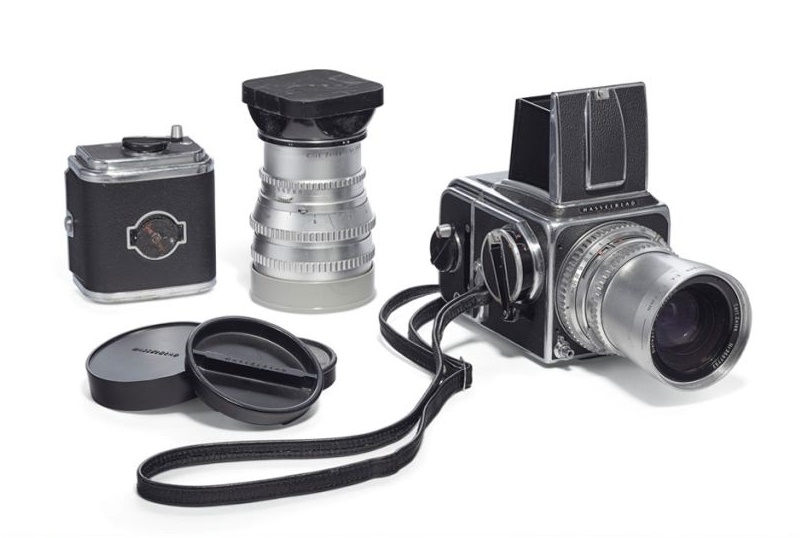 "We are thrilled to be offering buyers the chance to own a piece of that magical Hollywood moment when Marilyn owned the silver screen," said Becky MacGuire, Sale Director of The Exceptional Sale.
"No one connected with the tragic star better than the young photojournalist Douglas Kirkland, who became the photographer of choice for film stars and top movie producers well into the 21st century."
Douglas Kirkland was just 24 when he began his career as a photographer with Look Magazine, and within 18 months he was given his biggest assignment to date: to photograph the world's most famous woman for the magazine's 25th anniversary issue.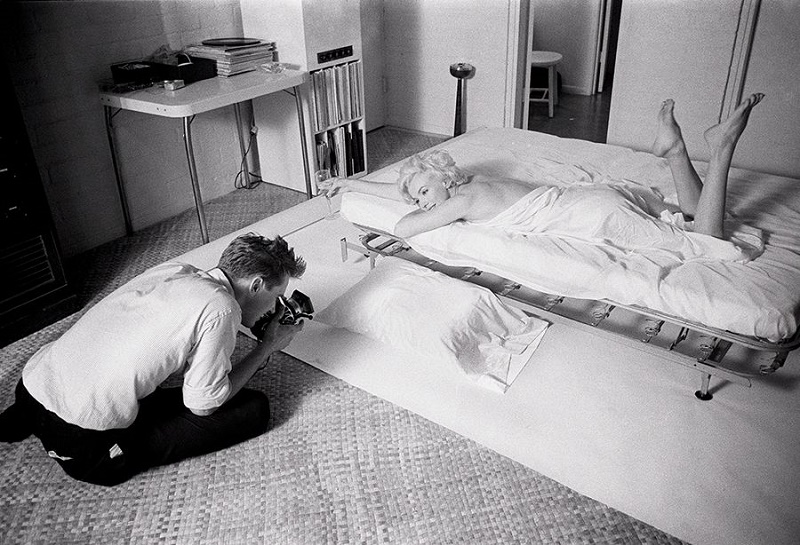 According to legend, Monroe told the nervous Kirkland that all she needed for the shoot was a bed, a white silk sheet, Frank Sinatra records and some Dom Pérignon champagne.
"It was extremely intimate," Kirkland recalled in an interview with Christie's. "It was just myself, the camera and Marilyn.
"This was, of course, very exciting for me in my young man way. I mean, here I was with Marilyn Monroe in front of me. She was within arm's reach, twisting and turning under that sheet, which was semi-transparent."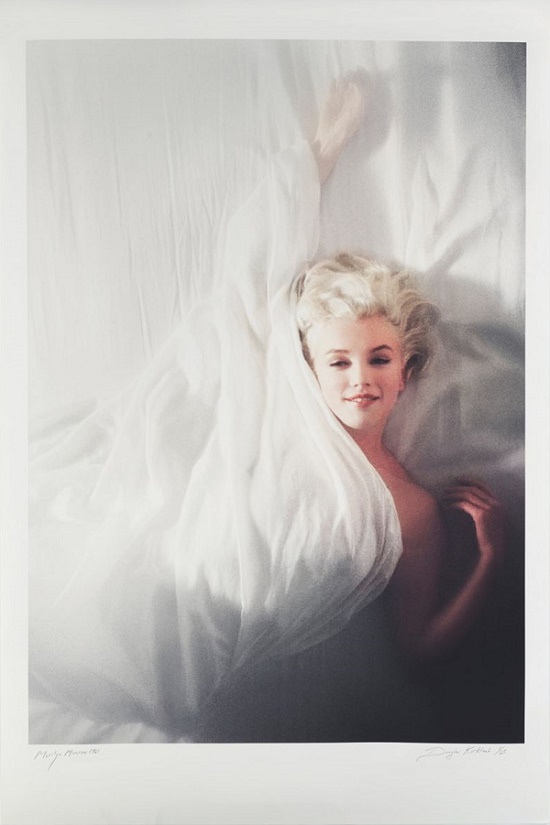 "What came from those powerful feelings we had that evening were the pictures. We were both on such a fine, teetering edge. Ultimately all of that fused energy was channelled directly into the lens. That's what I see and remember when I look at these pictures."
Kirkland went on to become one of the most accomplished celebrity photographers of his generation, and his work can be found in the permanent collections of the National Portrait Gallery in London, the Academy of Motion Picture Arts and Sciences and the Smithsonian.
His remarkable career has seen him photograph everyone from Marlene Dietrich to Mick Jagger, Audrey Hepburn to Dr Stephen Hawking – and yet his earliest portraits of Marilyn Monroe remain perhaps his most famous work.
Kirkland's 1959 Hasselblad 500C camera will be sold along with two magazine backs, two Carl Zeiss lenses, and two limited-edition prints of Monroe taken during the shoot.