Some of Marilyn Monroe's most famous movie outfits are heading for the auction block in Beverly Hills later this year.
Julien's Auctions are set to offer Monroe's costumes from classics such as Gentlemen Prefer Blondes and River of No Return, during a sale dedicated to the Hollywood icon on November 1-2.
"This collection of Marilyn Monroe's most iconic costumes were worn by the screen legend in some of her most acclaimed and incandescent film performances," said Martin Nolan, Executive Director of Julien's Auctions.
"[They] will excite not only her millions of fans, but curators and collectors who are interested in owning and preserving these museum-worthy pieces of the Golden Age of Hollywood history and fashion."
Leading the auction are three screen-worn costumes, all of which were originally part of the famous Debbie Reynolds Collection of movie memorabilia.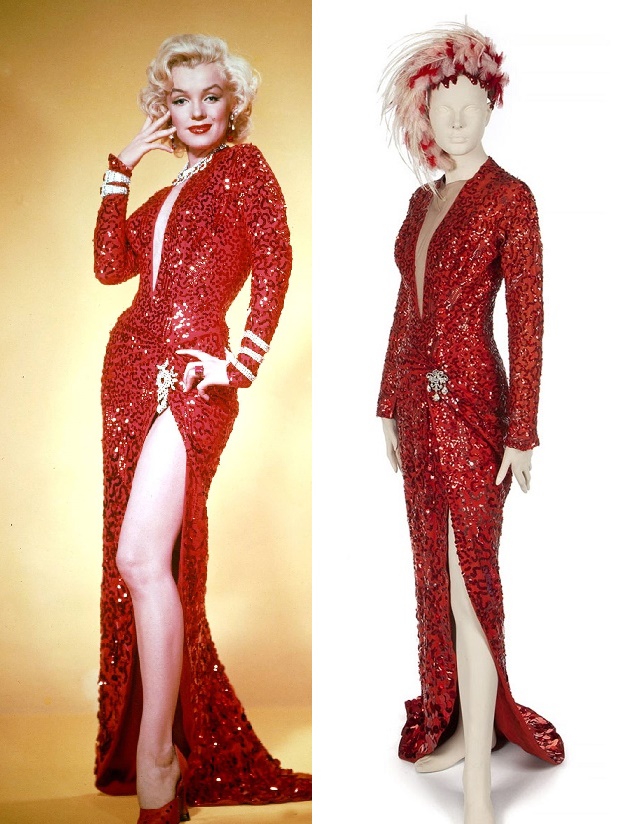 First up is a dazzling red evening gown worn by Monroe in Gentlemen Prefer Blondes, the 1953 film that truly cemented her role as a Hollywood star.
Monroe wears the gown during the film's opening musical number, in which she performs 'Two Little Girls from Little Rock' alongside her co-star Jane Russell.
The dress previously sold as part of the Debbie Reynolds Collection in 2011 for $1.4 million.
Second is a yellow silk period gown worn by Monroe in the 1954 drama River of No Return, in which she plays Old West saloon singer Kay Weston alongside co-star Robert Mitchum.
The dress was originally worn by Betty Grable in the 1943 Fox film Coney Island, before being altered for Monroe by renowned costume designer William Travilla.
Monroe wears the dress in the film's final scene, in which she performs the title song, and back in 2011 it sold for $510,000.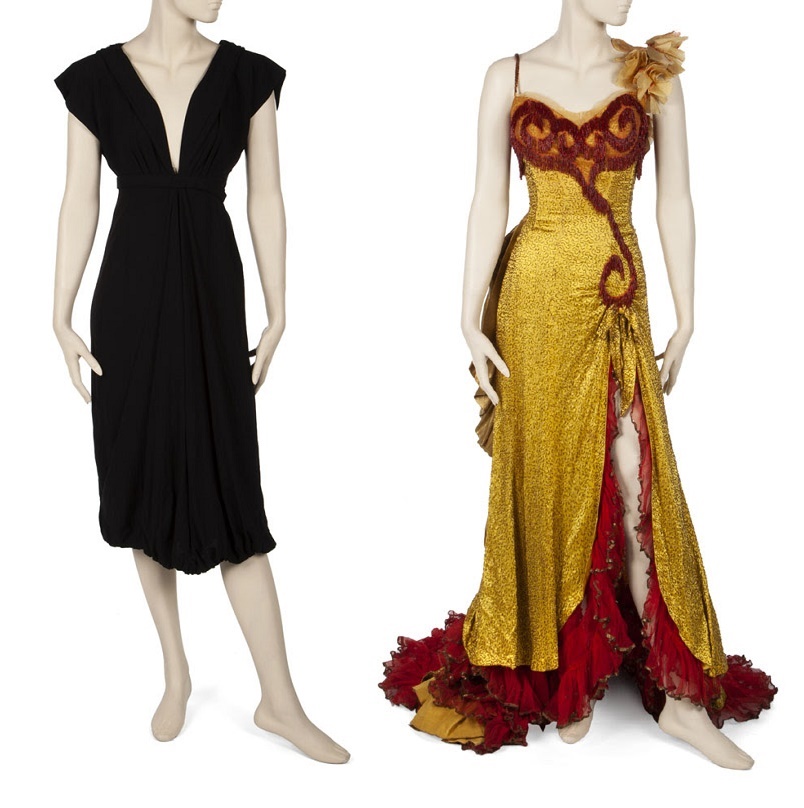 The third famous costume in the sale is Monroe's colourful three-piece outfit from the 1954 musical There's No Business Like Show Business.
As worn during the show stopping number 'Heat Wave', the revealing outfit apparently angered Monroe's husband Joe DiMaggio so much he refused to be photographed with his wife whilst she was wearing it.
The costume is also the work of William Travilla, and previously sold in 2011 for $500,000.
Although all three dresses will be offered with no reserve, recent sales suggest that there will be a queue of bidders with deep pockets vying to take them home.
The sale at Julien's will feature more than 100 personal artifacts from Monroe's life and career, which continues to inspire collectors more than 50 years after her death.
Further highlights include a black cocktail dress reportedly worn in 1958 during a press conference for Some Like It Hot; a bathing suit worn by Monroe in the 1951 film Let's Make It Legal; a carved corner chair used in her final photo shoot for Life Magazine in July 1962; and a handwritten letter, circa 1955, to the men of the Thule Air Base in Greenland.