A cardigan worn by Nirvana front-man Kurt Cobain during his last-ever photo shoot will be offered for sale at Julien's in New York later this month.
Cobain wore the cardigan during the now-iconic shoot with photographer Jesse Frohman in July 1993, and also wore it on-stage hours later as Nirvana played to a packed crowd at the Roseland Ballroom in New York.
The cardigan is now expected to sell for $20,000 – $30,000 when it crosses the block at the Hard Rock Cafe in Times Square on May 18.
Jesse Frohman was originally commissioned to shoot Nirvana for the cover of their third studio album In Utero, but found working with Cobain an uphill task.
"It was a very unique shoot," Frohman told Rolling Stone Magazine in 2012. "We waited for Kurt, and Dave and Krist came down, and there was no Kurt. And they left, and they came back two hours later, there was no Kurt."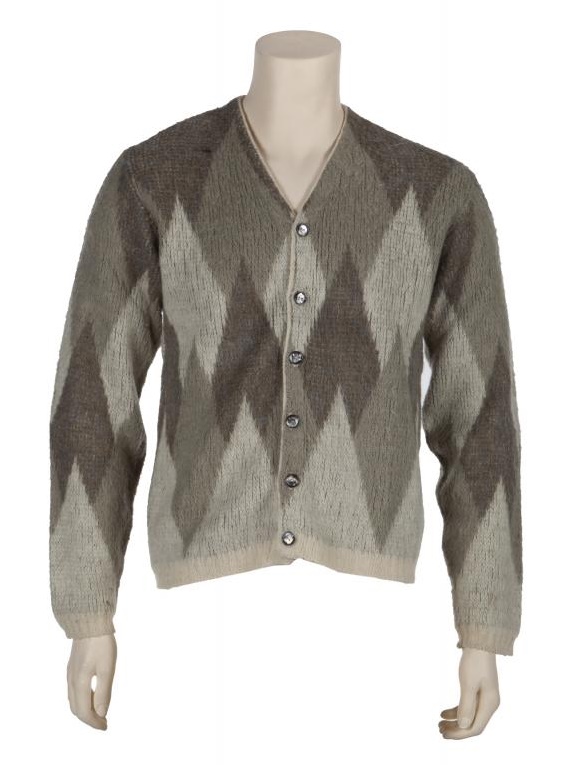 "Eventually, at least three hours later than originally scheduled, Kurt came down. He was very quiet and he was wearing these white Jackie O glasses with his chin down to his chest, and he asked for a bucket. And I said, 'Sure, we have a bucket. What do you need a bucket for?' And he said, "Cause I think I'm gonna puke.' And that was my introduction to Kurt."
Unknown to Frohman, the visibly ill Cobain was still feeling the after-effects of a heroin overdose he had taken hours earlier, and he refused to take of his sunglasses for the entire shoot.
"Kurt was an anti-hero and he didn't like to be pretty, and he didn't want to be glorified… and it's what endeared him to a lot of fans," said Frohman.
"At the same time, it was challenging to shoot him because he would pay attention, then he wouldn't pay attention, you know? It was like shooting a dog."
It was the last formal photo shoot that Nirvana ever did, and nine months later Cobain was found dead in his home in Seattle.
Following his funeral on April 8, 1994, Cobain's widow Courtney Love gifted the cardigan to a friend and 25 years on it will be offered for sale for the very first time.
Frohman later published the entire photo shoot in full in his 2014 book Kurt Cobain: The Last Session (a copy of which is included with the cardigan).
Ever since his tragic death, Nirvana's musical legacy, Cobain's legend, and the value of his memorabilia, has grown year on year.
Earlier this year, a hospital gown worn on-stage by Cobain during a famous Nirvana performance at the 1992 Reading Festival sold at RR Auction for $36,000.
And back in 2015, the green mohair cardigan he wore during Nirvana's legendary MTV Unplugged performance in November 1993 sold at Julien's Auctions for $137,500 – setting an auction record for Nirvana memorabilia which remains to this day.