A high school yearbook signed by Kobe Bryant back in 1992 has sold for $30,000 during an online sale at Iconic Auctions.
The eighth-grade yearbook from Bala Cywynd Middle School featured Bryant's message to a friend along with the prophetic inscription "How Bout Those Lakers".
Kobe Bryant would go on to spend his entire 20-year career with the Los Angeles Lakers, from 1996 until 2016, and is widely regarded as the greatest player in the team's history.
Bryant also signed the book alongside "#24", his high school basketball jersey number, which he went on to wear for much of his professional career.
According to the auction house, "this amazing discovery shows that Kobe had an essential lifelong love for the Lakers, which would eventually manifest in to him being–in the words of Magic Johnson–the greatest Laker of all-time."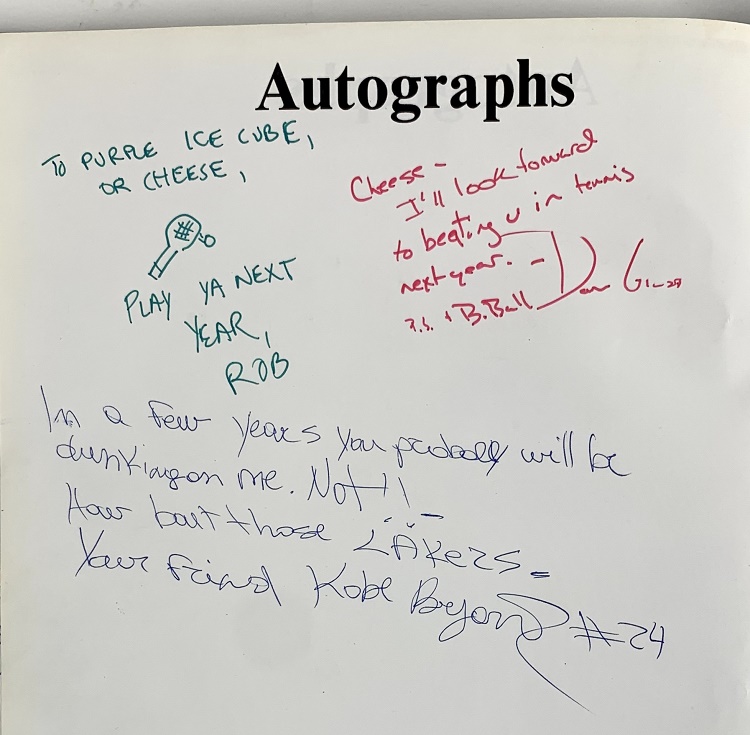 Kobe Bryant spent most of his early childhood in Italy, where his father Joe Bryant continued his basketball career after retiring from the NBA in 1983.
In 1992 the Bryant family finally returned to the U.S, and 13-year-old Kobe was enrolled at Bala Cywynd Middle School in Pennsylvania.
Although he arrived too late in the year to have an official school photograph included, the yearbook features Bryant as part of the school's basketball team.
The book, which belonged to one of Bryant's classmates, includes the handwritten message: "In a few years you will probably be dunking on me. NOT!! – How bout those Lakers, Your friend, Kobe Bryant #24."
Experts at Iconic Auctions believe that this may be the earliest-known example of Bryant's signature, alongside his first handwritten mention of his beloved Los Angeles Lakers.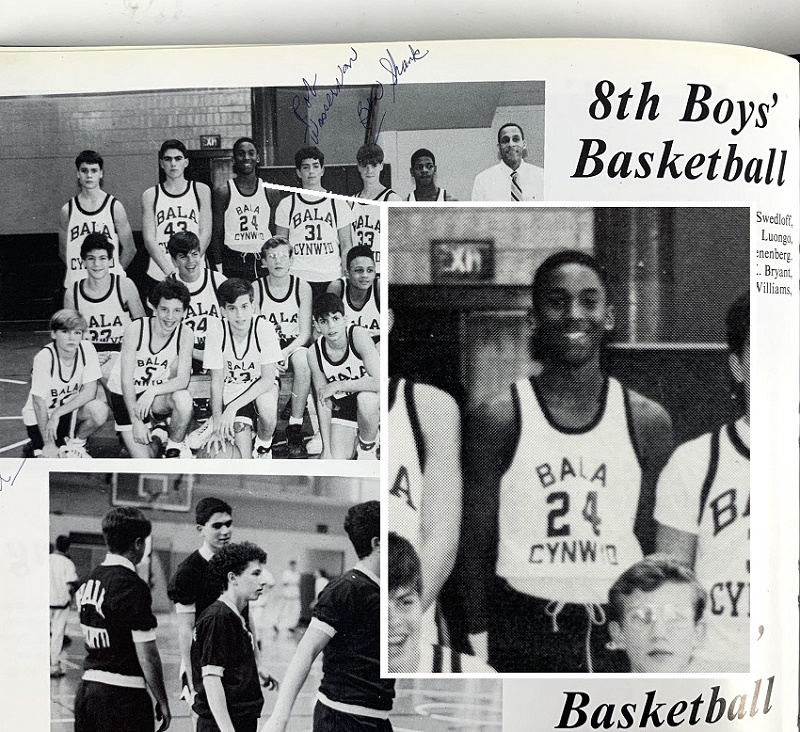 Just four years after signing the book, Bryant would achieve his dream when he signed for the Lakers in a draft deal with the Charlotte Hornets.
Bryant, then just 17, became only the sixth player in NBA history to be drafted straight out of high school rather than first playing college basketball, and within two years he was starting every game for the team.
Between 1999 and 2002 he helped the Lakers to a remarkable 'threepeat' of back-to-back NBA championships, becoming the youngest-ever player to win three career titles.
He retired from the game in 2016 having won five championships, two Olympic gold medals, countless NBA awards and even an Academy Award for his 2018 short animated film Dear Basketball.
In January 2020 Kobe Bryant was tragically killed in a helicopter accident in California, along with his teenage daughter Gianna and seven other people.
Since his death, Bryant's legacy as one of the greatest players in the history of the game has grown amongst fans and collectors alike.
Demand for his memorabilia has surged, and the rarest, most significant items such as the signed yearbook look set to attract strong prices for years to come.