Two locks of hair from King Charles I's beard are up for auction in the U.K this week, 370 years after he was beheaded for treason.
The grisly royal mementoes are expected to sell for £10,000 – £20,000 when they cross the block as part of the JustCollecting Prestige Auction on November 14.
The hair was snipped from Charles' dismembered head by royal physician Sir Henry Halford, when his body was exhumed in 1813.
"We've sold an incredible range of historic artifacts over the years, but this has to be one of the most remarkable," said auction manager Don Wade.
"When King Charles I lost his head in front of a baying mob at Whitehall, these locks of hair were still attached to it.
"It's a powerful experience to hold a piece of history like this in your hand, as they're usually only on display behind glass in museum cabinets."
"We expect interest from collectors around the world, as it's not every day you get to own a King's beard."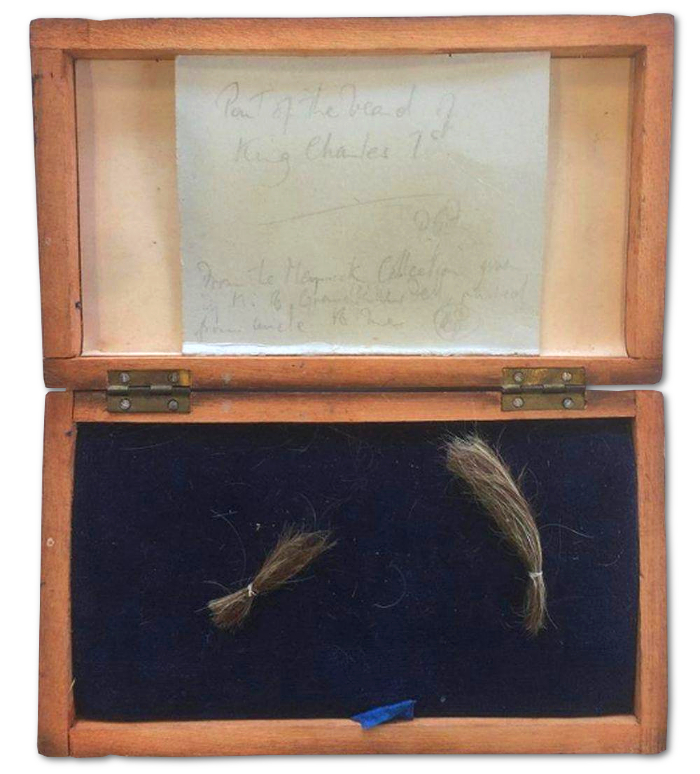 King Charles I (1600 – 1649) was executed for high treason following the English Civil War, as the country briefly became a republic under the rule of Oliver Cromwell.
He was beheaded on January 30, 1649, in front of a crowd at the Palace of Whitehall, where his severed head was then exhibited for all to see.
The following day it was sewn back onto his body, and he was then embalmed and buried inside a sealed lead coffin in a vault at Windsor Castle.
More than 150 years later, Charles' final resting place had all but been forgotten – until workmen at St George's Chapel broke through a wall and accidentally discovered the tomb.
On April 1, 1813 the Prince Regent organized an inspection of the coffins inside, two of which contained the bodies of King Henry VIII and his third wife Jane Seymour.
He led a party into the vault, accompanied by King George III's doctor Sir Henry Halford, and together they opened Charles' lead coffin to examine his corpse.
Halford later wrote in slightly disturbing detail about the discovery of Charles body:
"When the head had been entirely disengaged from the attachments which confined it, it was found to be loose, and, without any difficulty, was taken up and held to view. It was quite wet and gave a greenish red tinge to paper and to linen, which touched it.
"The hair was thick at the back part of the head and, in appearance, nearly black. A portion of it, which has since been cleaned and dried, is of a beautiful dark brown colour. That of the beard was a redder brown.
The embalming process meant that Charles's body was relatively well preserved, and they were able to identify his by his remaining facial features and his distinct beard.
"The pointed beard, so characteristic of the period of the reign of King Charles, was perfect," wrote Halford.
According to accounts, Halford was permitted by the Prince Regent to remove three relics from Charles' body: hair from his beard, a tooth, and the fourth vertebrate which had been severed by the executioner's axe.
For years he displayed the vertebrate as a grim curiosity for his dinner guests, and gave locks of Charles' disembodied beard hair to his close friends and colleagues.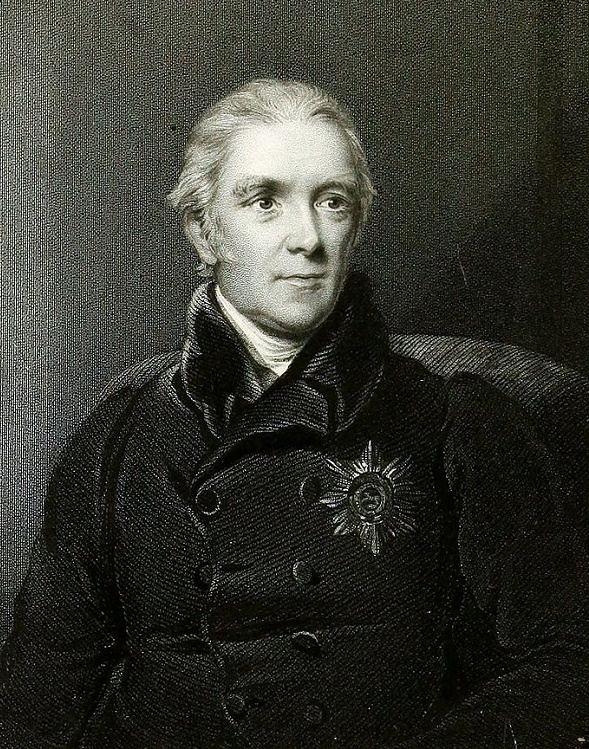 Some of these locks survived in the collections of families with ties to the monarchy, passed down through the generations as treasured royal relics.
The locks of hair on offer are believed to originate from the Meyrick Collection, owned by the renowned scholar Sir Samuel Rush Meyrick (1783 – 1848) who assembled one of England's finest private collections of antiquities, arms and armour.
Meyrick was knighted in 1832 for helping to reorganise the Royal collections at the Tower of London and Windsor Castle, and his own collection was exhibited at the V&A in London, before many items were sold to other collectors after his death.
"Today it might seem a bit macabre to own some else's hair," said Wade, "but for centuries it was considered a fitting way to remember loved ones or people of importance.
"There's something rather touching about these locks of hair. They connect you to the past better than any history book ever could.
"Whoever owns this relic next will be inheriting something wonderful."