One of the world's finest private collection of memorabilia from the Cuban Revolution is up for auction this week.
The Fidel Castro and Che Guevara Personal Property Collection takes place online on Thursday June 23 at UK memorabilia dealer Paul Fraser Collectibles.
The auction includes 40 never-before-seen lots from the collection of Natty Revuelta Clews, Castro's former mistress who passed away in 2015.
Fidel Castro remains a divisive figure around the world, but the historic value of his memorabilia has soared in recent years.
And prior to his death in 2016 he was regarded by autograph collectors as "the world's most valuable living signature".
Major highlights include a cigar box used by Castro whilst in jail in 1953-55, featuring a secret compartment he used to pass instructions to his fellow rebels on the outside.
The existence of the box was previously unknown to experts, and answers to question of how Castro was able to organize the revolution for two years from inside his prison cell.
This remarkable discovery has remained untouched for over 60 years, and is expected to sell for in excess of £100,000.
The sale also includes another cigar box – this one regularly used by Castro for 25 years, and kept close to avoid C.I.A plots to assassinate him with an exploding cigar.
The box is one of only three known examples personally signed by Castro, and is estimated at £30,000.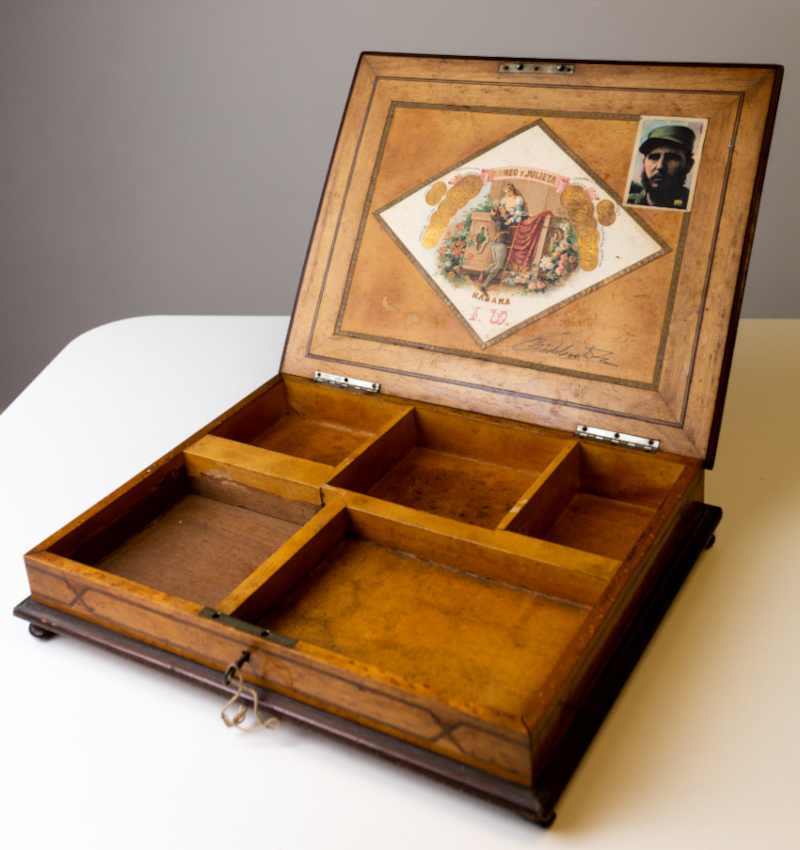 Also on offer are personal items owned by revolutionary Che Guevara, who has become one of the most iconic political figures of the 20th century.
They include Guevara's 'lucky' lighter, purchased during a brief but memorable visit to Ireland in 1965, which is estimated at £3,000.
Further notable lots include his water bottle used in jungle battlefields during the revolution, estimated at £8,000; and his personal fishing rod, used during the 1960 Ernest Hemingway International Fishing Tournament in Cuba, valued at £10,000.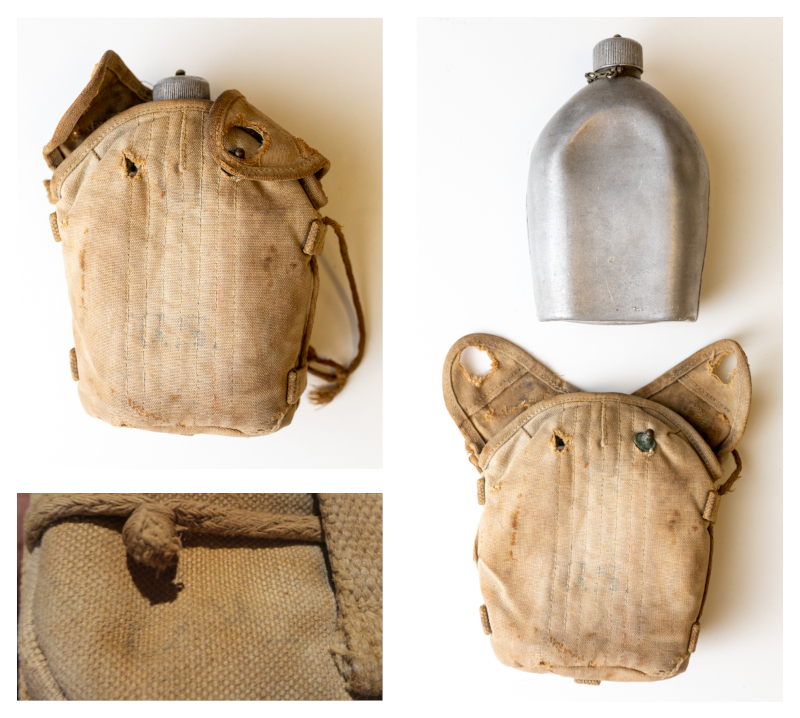 "If you're a Cuba collector, this is the auction you've been waiting for," said Paul Fraser, whose company is hosting the sale.
"These aren't just pieces Castro and Guevara briefly touched or signed. These items were their personal property. Used by these extraordinary figures of 20th century history on a daily basis.
"The word to sum up this auction is: 'personal'. And that makes this auction truly unique."