A Chinese teapot described as "an Imperial masterpiece" has sold for £1 million in the U.K, after it was discovered by accident during a routine valuation.
Auctioneers at Duke's in Dorset were stunned when the pot fetched 1,000 times its original estimate in front of a cheering crowd.
The tiny pear shaped pot measured just 13 cm high, with a peach and pip form on the lid, and was finished in a delicate green celadon glaze.
Experts believe it was made for the Qianlong Emperor, who ruled China from 1735 until 1796, and was renowned for his love of ceramics.
During his reign the Imperial kilns produced some of China's finest porcelain treasures, and today these rare royal pieces are highly sought-after by collectors.
In recent years rare Qianlong porcelain items have been found in unlikely places, having been removed from China during the 19th century and passed down through families unaware of their true nature.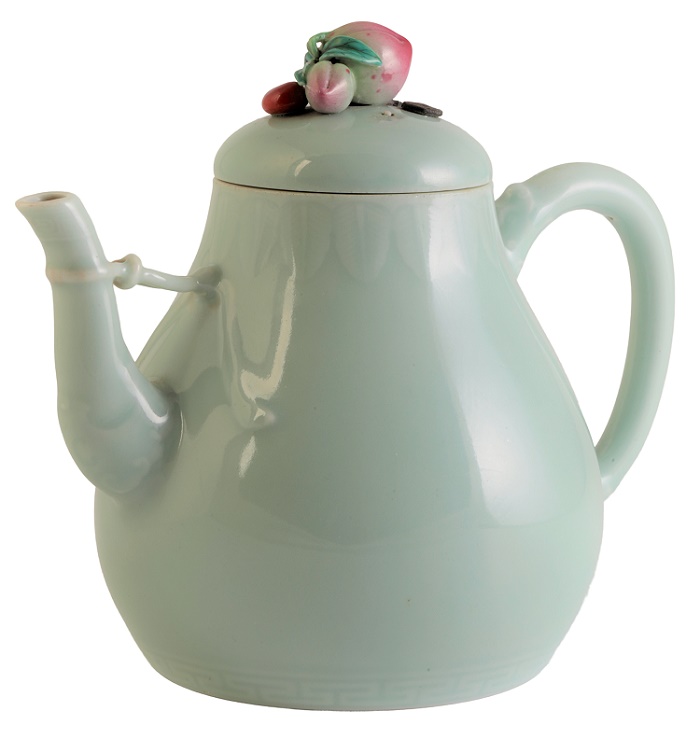 The owner of the pot had no idea of its Imperial heritage, and it was discovered by accident during a routine valuation visit in Dorset.
"As the owner handed me the wine pot for an opinion my heart missed a beat," said Lee Young, Head of Asian Art at Duke's.
"As I turned it over and saw the beautifully drawn blue seal mark of Qianlong I realised immediately that I was handling a piece made for the Emperor himself."
According to the auction house, the techniques used to make the pot and its outstanding quality meant it was comparable to other similar pieces from the Forbidden City and the Summer Palace in Beijing.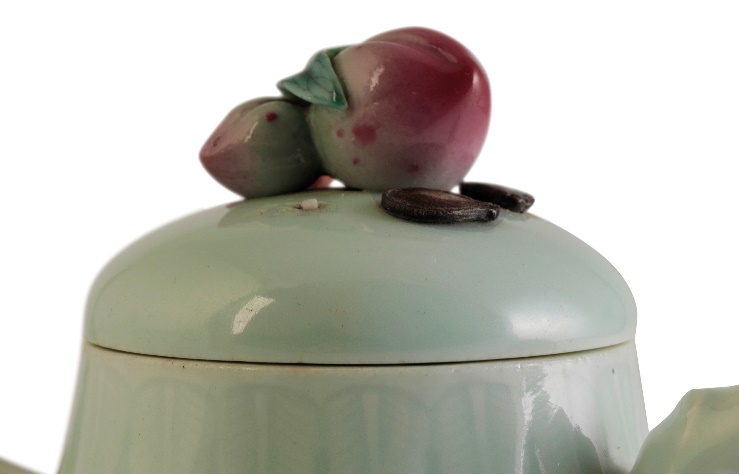 The pot was initially given a pre-sale estimate of £1,000 – £2,000, but it soon became clear that it might be more exceptional than previously imagined.
When Duke's exhibited the piece in London during Asian Art Week, the show attracted hundreds of collectors and dealers from China, Hong Kong, Japan, Taiwan and Europe.
And when it crossed the block on November 11, it sparked a fierce and lengthy bidding war between no less than 10 telephone bidders.
The price began leaping up in £20,000 increments, and at one point jumped up a massive £100,000, as one bidder tried to scare off the competition.
When the hammer finally came down the pot had achieved an incredible £800,000, with additional fees bringing the final price to just over £1 million ($1.28 million).
The pot set a new record as the most valuable item ever sold in Duke's history, and helped the auction house to a record single-sale total of more than £3 million.
Following the sale Guy Schwinge, a partner at Duke's, paid tribute to the expert who originally uncovered the pot.
"Lee has an exceptional eye for quality and this result underlines his knack for making discoveries and delivering exceptional results for our clients".