Kanye West's prototype Nike Air Yeezy 1 sneakers worn at the 50th Annual Grammy Awards have sold for a world-record $1.8 million.
The shoes sold privately through Sotheby's this week, in a deal which makes them the world's most valuable sneakers.
The sale smashed the previous record, held by a pair of Michael Jordan's game-worn Air Jordan 1 sneakers which sold at Sotheby's in 2020 for $560,000.
West and Nike first unveiled their collaboration in 2008, when the rapper wore the prototypes Air Yeezy 1s during a performance at the Grammy Awards in Los Angeles.
The mystery shoes, created by West and Nike creative director Mark Smith, sent collectors into a frenzy in what was described as "one of the most brilliant reveals in sneaker history".
The project was so top secret that West had to return the shoes to Nike's headquarters in Oregon straight after the show.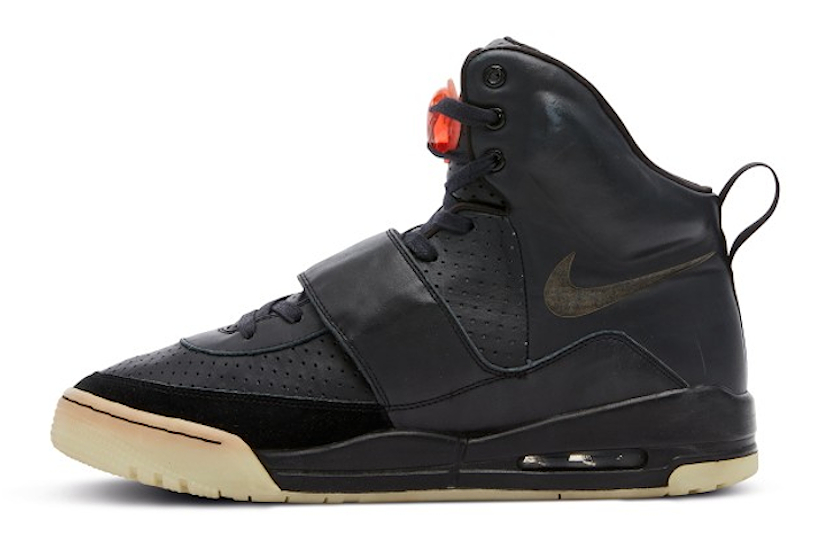 Featuring an entirely unique silhouette, the black leather sneakers featured the now-iconic Yeezy footstrap and Y-shaped lacelock.
The only identifying clue was the famous Swoosh logo on the back, which confirmed long-held rumours that West had been working with Nike.
It marked the debut of West's Yeezy shoe brand, which partnered with Nike before switching to Adidas in 2013.
Today the brand is estimated to be worth more than $4 billion, and the early Nike Air Yeezy 1 and 2 designs are highly coveted by sneaker collectors.
According to reports, the record-breaking Air Yeezy 1s were purchased by Rares, an investment company specialising in the rare sneaker market.
Back in June 2016, a pair of Michael Jordan's Converse sneakers worn during the 1984 Olympics sold for a then-world record $190,000.
In the space of less than four years that world record has increased almost tenfold.
Today the secondary market for rare and collectible sneakers is valued at more than $6 billion, and is estimated to hit $30 billion by 2030.
Kanye West's prototype Air Yeezy 1s may have been the first pair of sneakers to break the $1 million mark – but they certainly won't be the last.