A pair of ultra-rare Apple sneakers could sell thousands of dollars when they come up for sale at Heritage Auctions next month.
The Apple sneakers were created as prototypes in the 1990s in conjunction with Adidas, and today just a handful of pairs are thought to have survived.
The size 9 ½ sneakers appear to be in almost brand-new condition, having been stored away carefully for decades.
They will now hit the block in Dallas on March 24 as part of Heritage Auctions' forthcoming Urban Art Signature Auction.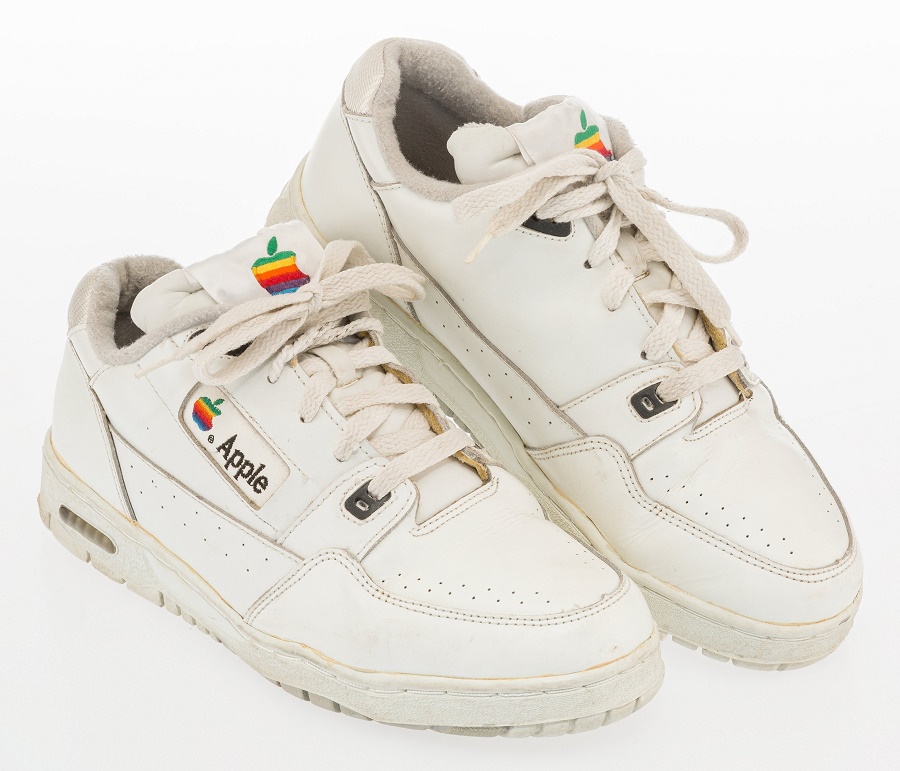 Since its inception in a Paulo Alto garage in 1976, Apple has grown to become the world's most valuable company worth approximately $940 billion.
This success was built on groundbreaking products such as the iMac, the iPod and the iPhone, which all combined innovative technology with beautiful design.
Unfortunately, not all their products have been so well designed – or successful.
In fact, some of the company's ideas were downright awful, including the Apple clothing line which launched in 1986 and quickly sank without much of a trace.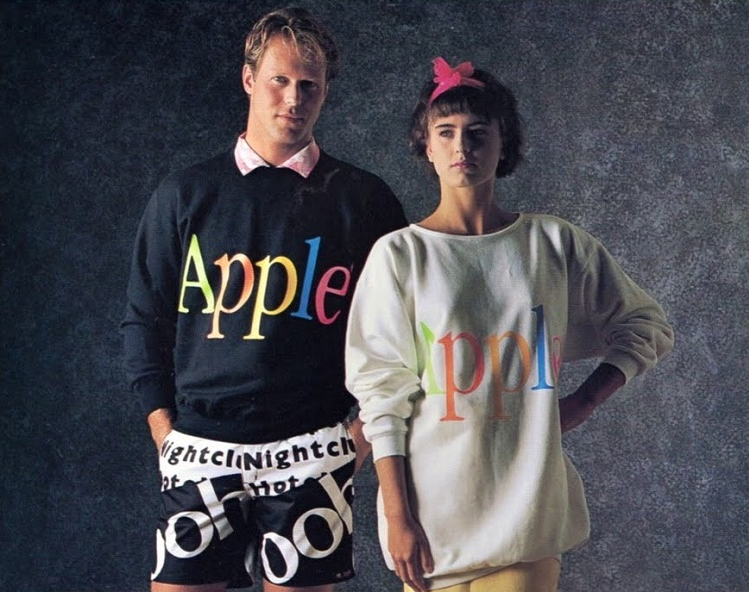 However, it seems that the company wasn't quite done with fashion, and in the early 1990s it apparently toyed with the idea of a range of sneakers, produced in collaboration with Adidas.
It's believed that just a few pairs were produced as promotional prototypes, and then sold on to employees at Apple headquarters.
The sneakers never made it into stores, and to date only two pairs have been confirmed to exist.
One of those pairs was fittingly discovered at a Palo Alto garage sale in 2016 and offered for auction at Heritage, although they failed to sell for their estimated price of $30,000.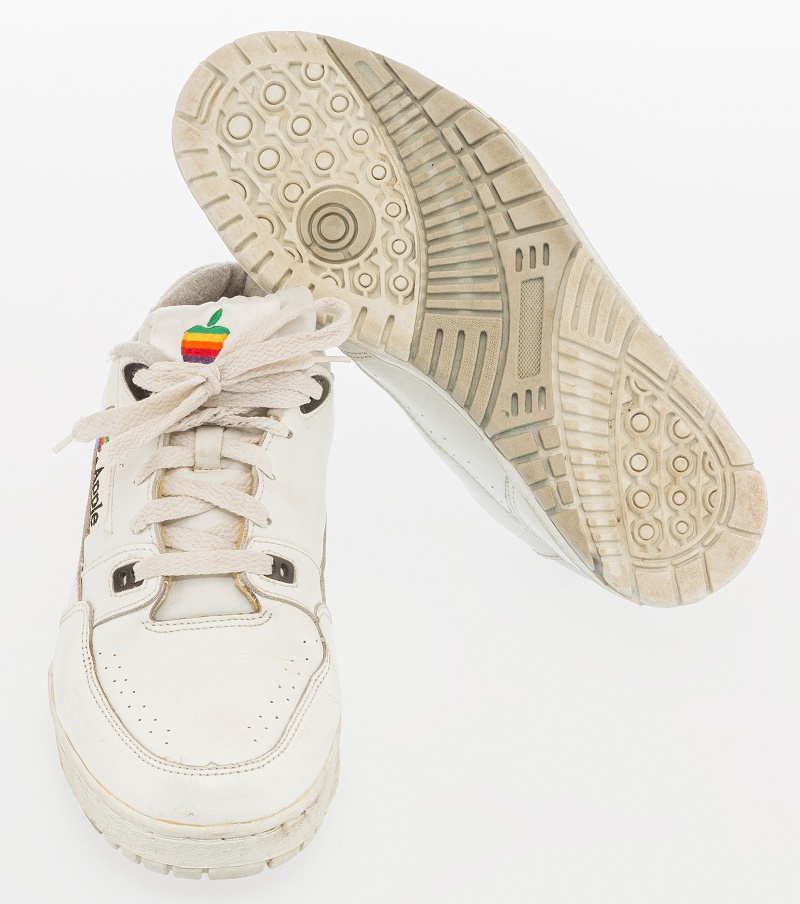 But in the past two years, the 1990s revival and the trend for chunky white 'dad' sneakers has seen the Apple prototypes inspire a new wave of designers.
In 2017 designer Salehe Bembury teased a replica of sneaker by the Italian fashion house Versace, although it sadly never made it into production.
And in April 2019 Parisian brand Mephisto teamed up with Concepts to release its own version of the shoe called the CCM-96.
The originals may have bombed back in the early 1990s, but to be fair, so did a lot of Apple products during a notoriously difficult era for the company.
And now it seems the Apple sneaker may have inadvertently become a 90s design classic after all.
It's unclear whether the pair heading for auction at Heritage next month is the same offered in 2018, or another newly-discovered pair.
But this time around, the extreme rarity of the shoes combined with their newly-acquired iconic status could see them spark a battle between collectors, whether they're sneaker heads or Apple fans.