An incredibly rare Japanese robot toy discovered in an attic could sell for up to $90,000 this week, when it goes up for auction in Pennsylvania.
The 1960s robot, known as 'Machine Man', is regarded by collectors as the 'Holy Grail' of vintage robot toys.
Having spent decades hidden away in the home of its original owner, the toy will now be offered by Morphy Auctions on September 23-24 with an estimate of $60,000 – $90,000.
Machine Man was part of a series known as the 'Gang of Five', made for the American market by the Japanese manufacturer Masudaya in the late-1950s and early-1960s.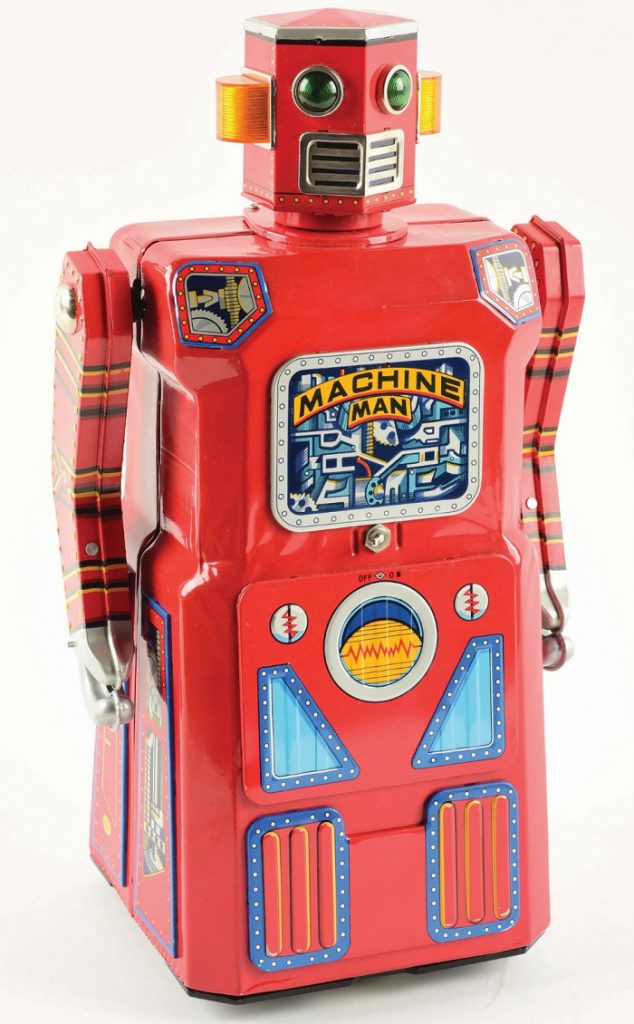 Each of the large tin robots featured a different design and function, and four of them – Radicon robot, Target robot, Giant Sonic robot and Non-Stop robot – were produced for several years.
All are rare and highly collectible in themselves, but examples of the Machine Man robot are by far the most sought after.
"Machine Man was made for only one year – 1960 – and it had to be specially ordered from an importer," said Tommy Sage, Jr., head of Morphy Auctions' toy division.
"The other four could be ordered from a catalog, but not Machine Man."
Due to the difficulty in ordering the toy it was produced in far smaller numbers, and today there are thought to be less than a dozen in existence.
Morphy Auctions, which specialises in vintage and antique toys, states it has only sold two unboxed Machine Man toys in the past 20 years; most recently in 2019, when one sold for $86,100.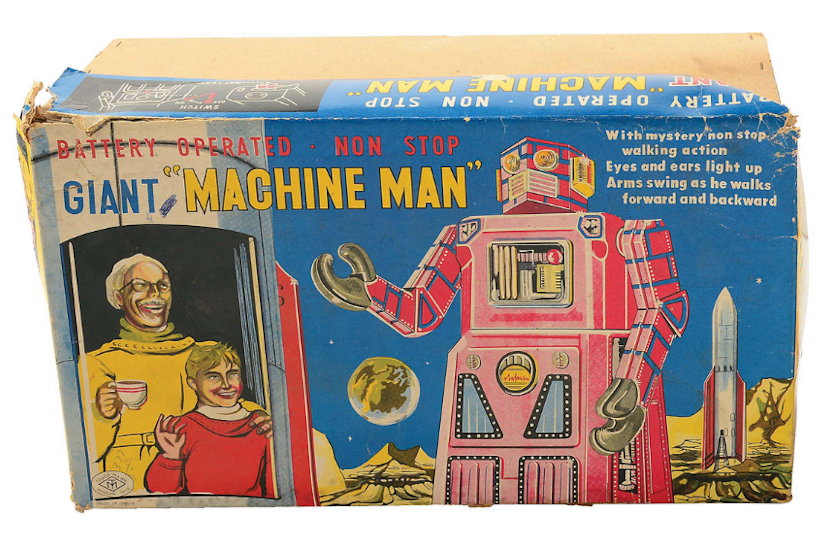 However, unlike previous examples the robot up for sale this week is preserved in its original box, and remains in near mint condition.
"It came from an attic, right from the original owner, who had it as a child but didn't play with it for some reason," said Sage.
Only two or three Machine Man toys in the world remain in their original boxes, and this week's sale looks likely to spark a major bidding war amongst collectors.
"For the serious toy collector, this is a once-in-a-lifetime opportunity," said Sage.