Legendary Clash singer Joe Strummer's hand-painted shirt will be the headliner in the sale of the Mark Jay Collection of Punk Memorabilia at Bonhams with an estimate of £8,000-12,000 ($10,528-15,793).
The remarkable set of music history will star in Bonhams' entertainment memorabilia sale on July 18.
Mark Jay was an insider in the early days of punk. He founded the influential Skum fanzine with a friend in 1977. The first issue featured an interview with members of the infamous Flowers of Romance.
Despite never playing live, this band was hugely influential purely on the basis of its line-up. It featured Sid Vicious, Keith Levene (later of Public Image Limited) and Palmolive and Viv Albertine – who would go on to form The Slits. Through this first contact, Jay established himself as a fixture in the London scene.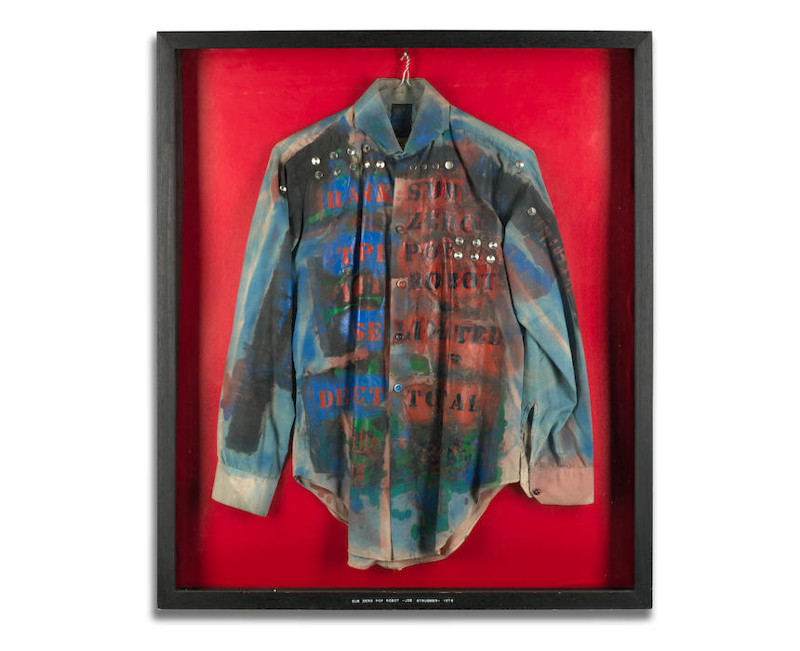 Strummer wore this shirt in a November 1976 TV interview. The Clash had only formed seven months before, making this is an intriguing proposition from their early years.
Bonhams comments: "This shirt is possibly one of the only surviving examples of The Clash's first DIY look, which went on to inspire the early UK Punk aesthetic.
"Only a handful of these items of clothing were made and worn by the group, before they signed a record deal and were able to afford the services of a professional seamstress/clothing designer. Their look changed many times, but this was the first and original incarnation."
A white Two Cowboys sleeveless t-shirt that once belonged to Sid Vicious is also offered with a valuation of £5,000-7,000 ($6,580-9,212).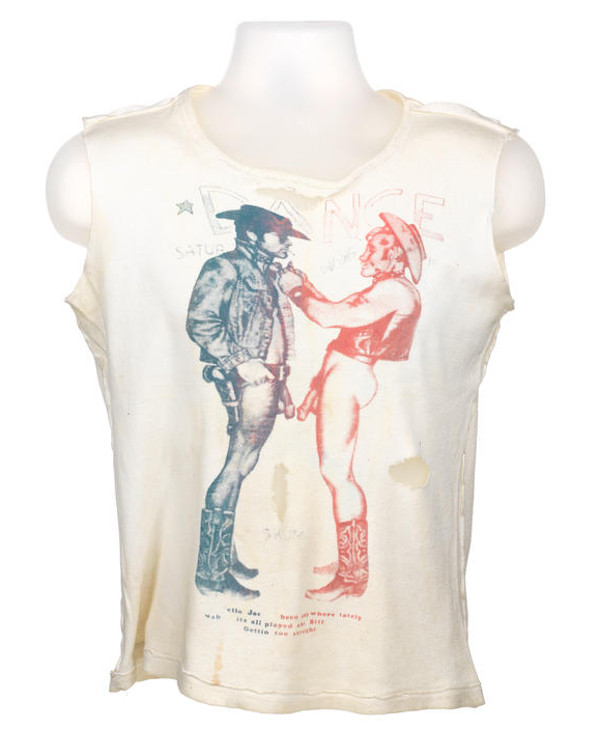 Vicious gave the shirt to Jay in return for a couple of records. Sex Pistols singer Johnny Rotten has signed on the reverse.
There's also a remarkable selection of zines and posters, including several issues of Skum – each of which is valued at £2,000-3,000 ($2,632-3,948).
Among the most arresting pieces is an Evening Standard news stand poster from 1978 that reads "Sid Vicious Accused of Murder". It's expected to make £400-500 ($526-658).