A gold medal awarded to Jesse Owens during the 1936 Berlin Olympics could sell for more than $1 million at Goldin Auctions next month.
The historically significant medal is currently up for sale at Goldin Auctions, as part of an online sports memorabilia sale which ends on December 7.
"No athletic award carries the same historical weight and value as Jesse Owens' gold medal-winning performance at the 1936 Olympics, for no athlete ever achieved nor proved as much as Owens did during those Games," said Ken Goldin, Founder of Goldin Auctions.
"Even though we have offered at auction some of the most iconic sports collectibles, it is the highest honour to share this museum-worthy item with the world."
At the 1936 Berlin Games Jesse Owens became the first athlete to win four gold medals, a record-breaking achievement that in itself ensured his place in sporting history.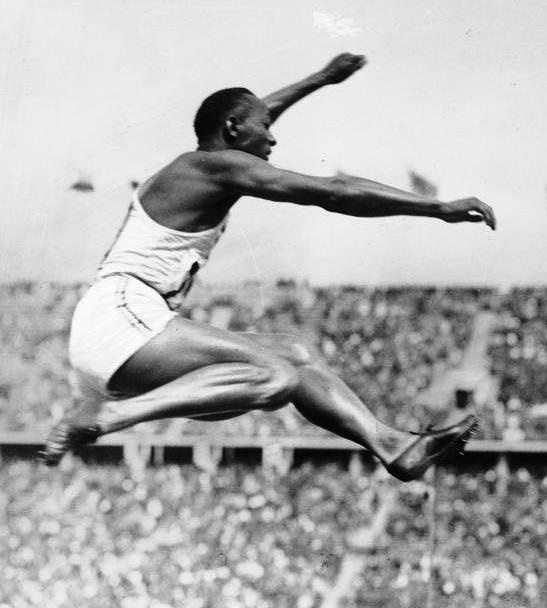 But the games also took place beneath the sinister shadow of fascism, and as an African-American athlete Owens' victories took on an even stronger political significance.
For Adolf Hitler, the 1936 games were an opportunity to prove his theories of Ayrian supremacy, and behind the scenes the Nazis attempted to prevent all black and Jewish athletes from competing.
Jesse Owens' stunning victories in the 100 meters, 200 meters, long jump and 4×100-meter relay struck a blow against Hitler's warped ideology that was seen around the world.
However, when he returned to the U.S the harsh realities of racism in his own country were there to greet him.
Following a Manhattan ticker tape parade in Owens' honour, he was forced to arrive at his Waldorf Astoria Hotel reception in the freight elevator, as African-Americans were not permitted to use the main entrance.
And despite becoming his country's most celebrated Olympian, Owens was never contacted or invited to the White House by President Franklin D. Roosevelt.
He was forced to find work as a gas station attendant and manager of a dry cleaning firm, and also raced against both amateurs and horses for cash.
Owens later said "People say that it was degrading…but what was I supposed to do? I had four gold medals, but you can't eat four gold medals."
"There was no television, no big advertising, no endorsements then. Not for a black man, anyway."
Today only two of Jesse Owens' gold medals are known to survive, although as none of the 1936 medals include the corresponding event, it's impossible to say which two they are.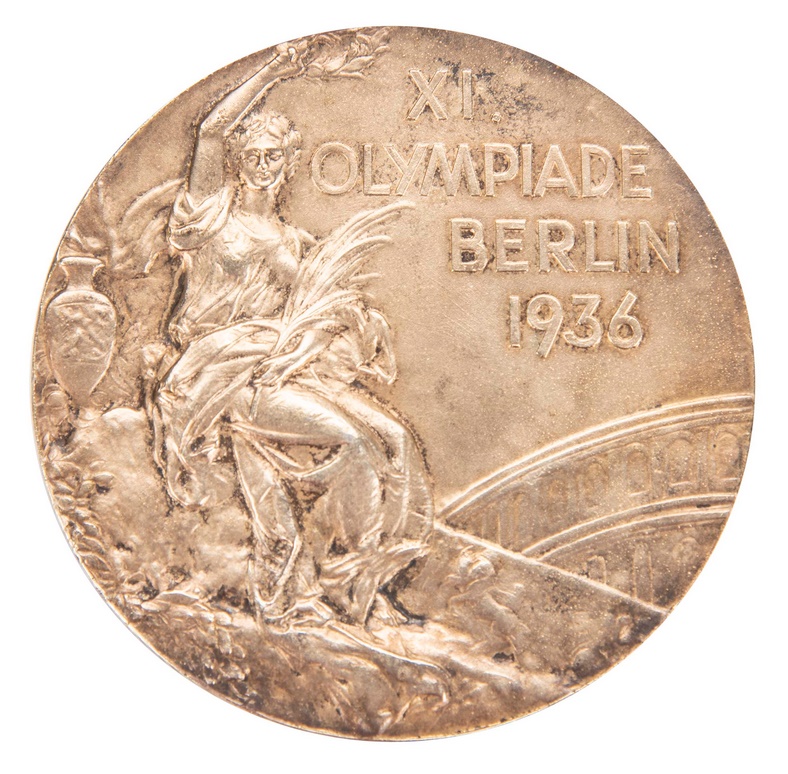 The medal offered at Goldin Auctions was originally gifted by Owens to weightlifter John Terpak, Sr., whom he befriended whilst competing together as part of the 1936 U.S Olympic team.
Terpak helped Owens earn a living by arranging for him to appear at paid speaking events in his native Pennsylvania, and in the 1960s Owens showed his gratitude with the gift of his treasured medal.
The medal has remained in the possession of Terpak's family ever since, and will now be offered for sale for the very first time.
Owens' other surviving 1936 gold medal was also gifted by him to a close friend, the popular black entertainer Bill 'Bojangles' Robinson.
Just like Terpak, Robinson had helped Owens find work – this time in the entertainment industry, as the leader of a touring twelve-piece jazz band – and also provided him with financial support.
In December 2013 that medal sold at SCP Auctions for $1.46 million, setting a new record as the world's most valuable piece of Olympic memorabilia.
Six years on, many expect Owens' other surviving medal to shatter that record on December 7.