A teddy bear flown as a lucky mascot during the historic WWII Dam Busters raid will be offered at auction in the U.K next week.
The bear, nicknamed 'Pinnie the Wooh', belonged to Squadron Leader David Maltby, who flew during the mission known as 'Operation Chastise'.
The daring low-level mission was the first to utilize Barnes Wallis' famous bouncing bomb, and was later immortalized in the classic 1955 film The Dam Busters.
The 1930s-era bear has been described as "an incredibly rare, humbling and important part of WWII Second World War Aviation history, and is expected to sell for up to £10,000 at East Bristol Auctions on November 15.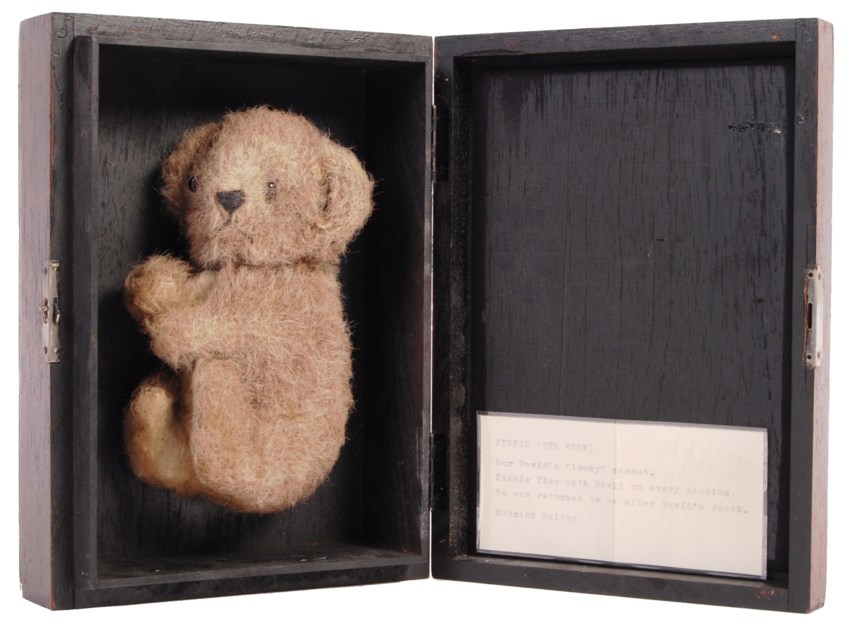 David Maltby (1920 – 1943) began his RAF career in June 1940 and was awarded the Distinguished Flying Cross in August 1942, having flown numerous successful missions during his first tour.
He returned to active service in March 1943 and was transferred along with his crew to 617 Squadron, as they prepared for the top-secret Operation Chastise.
The mission took place on May 16 – 17, with Maltby piloting Lancaster ED906/G (codenamed 'J-Johnny'), the fifth plane to attack the Möhne Dam and the second to score a direct hit, causing a large breach.
Maltby's Lancaster bomber was the first to land back in England, and he was awarded the Distinguished Service Order for his service.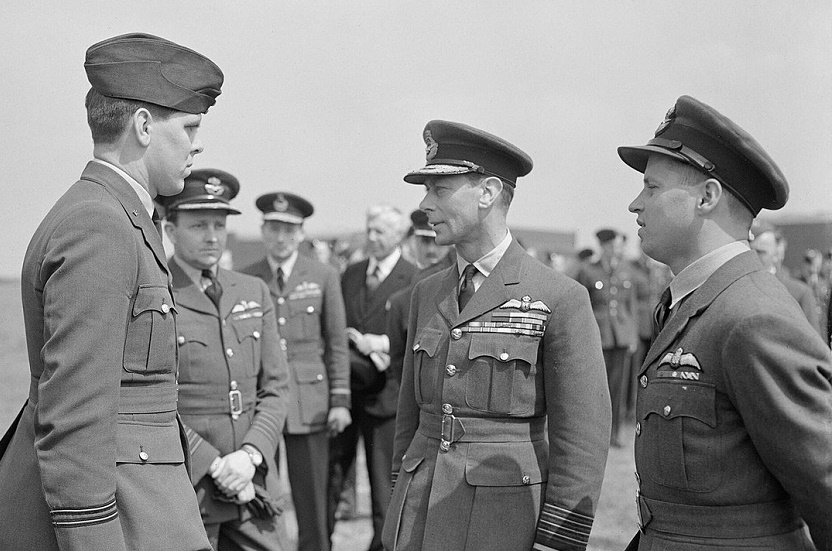 However, just four months after returning safely Maltby was killed during Operation Garlic, a similar low-level raid on the Dortmund-Ems Canal.
The raid was due to take place on September 15, 1943, but the mission was ultimately cancelled due to fog over the target, and the squadron turned round and set off for home.
Sadly, Maltby's entire crew were killed when their Lancaster bomber accidentally struck a 139 Squadron Mosquito aircraft returning from a mission in Berlin, and crashed into the North Sea.
It's believed that David Maltby took his lucky bear mascot on every mission he flew, and it was still with him when his body was recovered from the crash site, soaked in gasoline.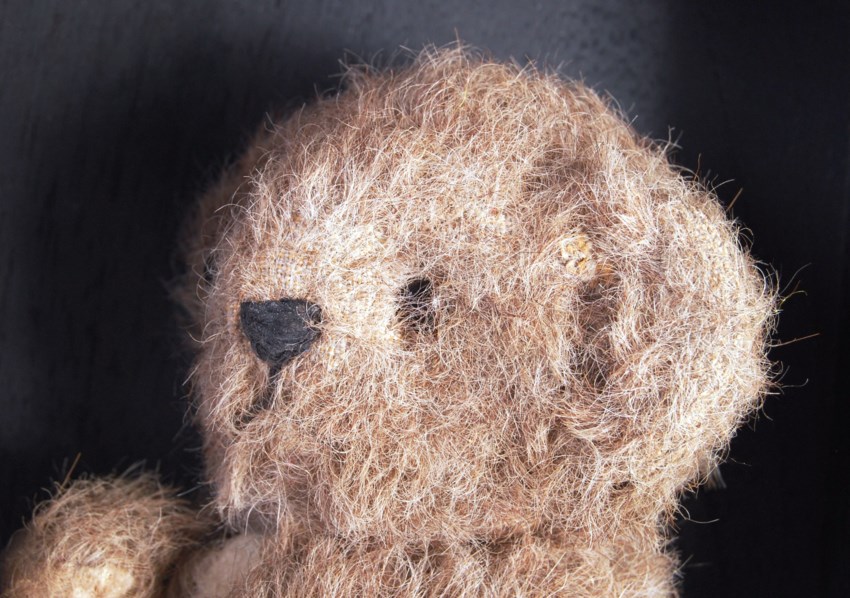 Pinnie the Wooh was returned to Maltby's family along with his other personal effects, and was placed on display at the Hydneye House School where his father Etterick Maltby served as headmaster.
The bear remains in its original wooden display case, along with a typed note from Etterick Maltby which reads "Pinnie (The Wooh) – Our David's 'lucky' mascot. Pinnie flew with David on every mission. He was returned to us after David's death".
The same exhibit also included the mine release button and the bombsight used by Maltby's Lancaster during the Dam Busters raid, and when the school closed down in the 1970s the artifacts were gifted to a former pupil who collected aviation memorabilia.
The button and the bombsight later sold at auction for £40,000 and £41,000 respectively, and now Pinnie the Wooh will be offered from the same private collection.