Bill Wyman's archive of Rolling Stones memorabilia is heading for auction this weekend, in a landmark sale at Julien's in Beverly Hills.
Wyman's personal collection includes guitars, amps, outfits and memorabilia from his seven-decade musical career, including more than 30 years as the Stones' bassist.
His entire archive will now hit the auction block during a three-day sale on September 11 – 13, after it was initially postponed in May due to the Covid-19 pandemic.
"Collecting and archiving has been one of the great pleasures of my life and will undoubtedly be one of my legacies," said Bill Wyman.
"It feels like the right time to share my archive with the world. I hope people will get as much joy from my collections as I have."
The star lot of the collection is undoubtedly Wyman's 1962 VOX AC30 'Normal' model amplifier, which played a major role in the formation of The Rolling Stones.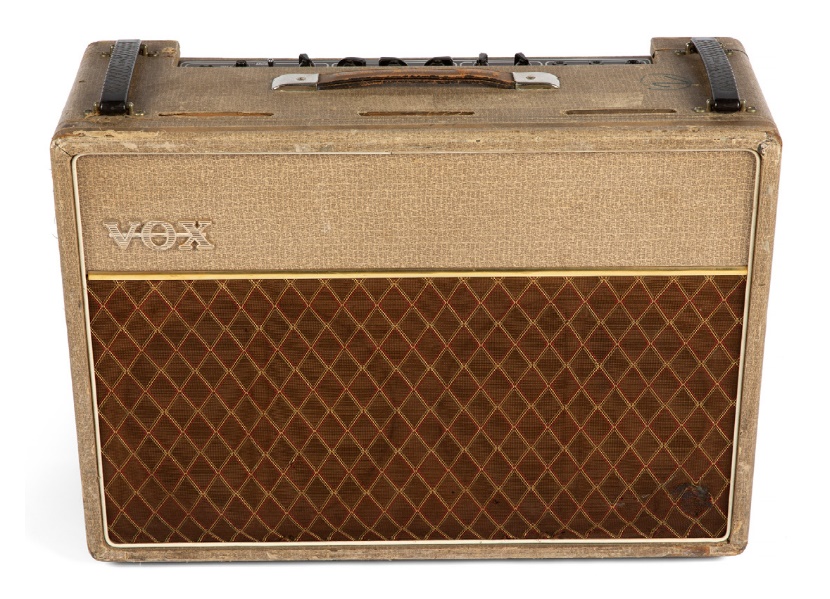 On December 7, 1962 Wyman went along to the Wetherby Arms pub in Chelsea to audition for a new rhythm and blues band in search of a bassist.
"I turned up at this horrible pub where there was a rehearsal hall, and nobody spoke to me for two hours," he later recalled. "Mick said 'Hello' to me when I arrived, and Stu, who was playing piano, was nice, but Brian and Keith never spoke to me until they found out I had some cigarettes.
"They didn't like me, but I had a good amplifier, and they were badly in need of amplifiers at the time."
In his 20120 autobiography Life, Keith Richards also remembered his first meeting with Wyman (and his amp).
"Bill had amplifiers! Bill came fully equipped. A Vox AC-30 amplifier, which was beyond our means to possess… we used to worship it. We used to look at it and get on our knees. To have an amplifier was crucial. First off, I just wanted to separate Bill from his amplifier. But that was before he started playing with Charlie."
The VOX amp which sealed the deal and changed the course of music history is now expected to sell for $80,000 – $100,000.
Wyman quickly became an integral member of The Stones, as they conquered the charts on both sides of the Atlantic to become the world's biggest band.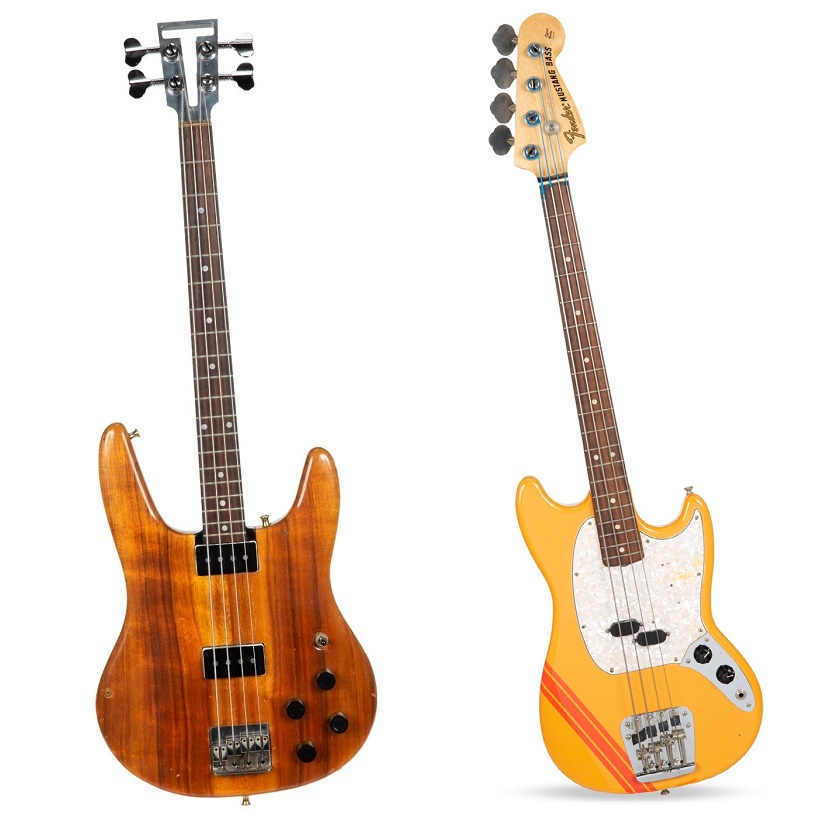 His bass can be heard on many of the greatest rock records of all-time, including '(I Can't Get No) Satisfaction', 'Paint It, Black', 'Sympathy for the Devil', 'Gimme Shelter', 'Jumpin' Jack Flash', 'Brown Sugar' and 'Start Me Up'.
Further notable lots from Wyman's time with The Stones include his 1969 Ampeg B-15N Portaflex Bass Amp, used while recording Exile On Main Street in Keith Richards' French villa ($40,000 – $60,000); a 1969 Fender Mustang Bass used on-stage and in the studio in 1969 and 1970 ($300,000 – $500,000); and 1965 VOX 'Wyman Bass' Model Teardrop bass guitar used on tours and recordings from 1966 to 1968 ($40,000 – $60,000).
Wyman's extensive archive also includes rare photographs, posters, records, vintage merchandise and ephemera, which together document The Stone's history throughout their most creative and influential era.
Bill Wyman eventually left The Rolling Stones in 1993 to pursue other creative projects, including his own band The Rhythm Kings and a career as an acclaimed photographer.
He has also authored numerous books on both music and his passion for archaeology, and is the owner of the world famous Sticky Fingers restaurant in London.
"In my more than 20 years of working with memorabilia and celebrity archives I have never seen an archive as comprehensive as Bill Wyman's archive," said Laura Woolley, Consulting Sale Specialist for Julien's Auctions.
"It is unprecedented to find an artist who is as passionate about documenting and preserving history as he was about making history with the world's greatest Rock 'n' Roll band, the Rolling Stones."