A pocket watch owned by the celebrated macabre mystery writer Edgar Allan Poe is heading for auction at Christie's next month.
The 18k gold engraved pocket watch will be offered in New York on June 12, with an estimated price of $80,000 – $120,000.
The sale of the pocket watch marks an exciting discovery for Poe fans, who are regarded as amongst the most passionate of all literary memorabilia collectors.
Personal items owned by the writer himself rarely appear on the market, and those that do can command big prices.
In 2012, a collection of artifacts including a lock of Poe's hair, his late wife's engagement ring, photographic portraits and a silver spoon sold at Profiles in History for $96,000, almost doubling their top estimate.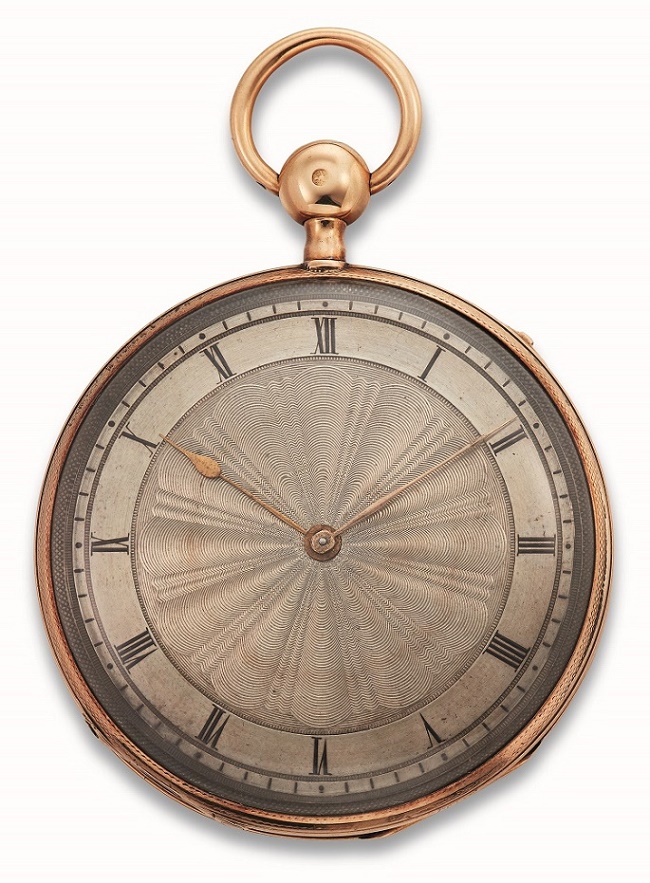 Not only is the pocket watch a superb item of personal memorabilia, but it takes on extra significance due to Poe's work, in which clocks and time are a constant recurring theme.
From the town shaped like a clock in The Devil in the Belfry and the murderous swinging blade in The Pit and the Pendulum, to the ominous chimes of the ebony clock in The Masque of the Red Death; Poe regularly used the passage of time and its measurement as a harbinger of doom for his characters.
Along with being highly symbolic of Poe's literary work, the tale behind the pocket watch speaks of the financial struggles Poe faced throughout his life.
Although Poe managed to earn a living solely as a writer, it was a hand-to-mouth existence in which he was rarely comfortable.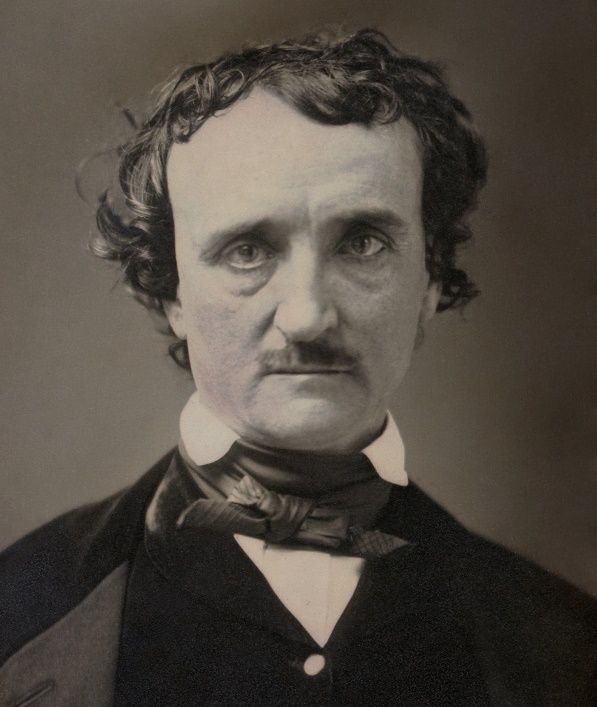 Even when Poe's most famous poem The Raven was published to great acclaim in 1847, making him a household name across the country, he received just $9 from the Evening Mirror for his troubles.
It's believed that Poe acquired the gold pocket watch around 1841, whilst enjoying the only financially rewarding period of his career as an editor at Graham's Magazine in Philadelphia.
However, this moment was short-lived and the following year marked a sharp decline in both his finances and his personal happiness.
In January 1842 his wife Virginia showed the first symptoms of tuberculosis, and Poe began drinking heavily under the stress of her illness.
He left his job at the magazine, but struggled to find regular work elsewhere, and in December 1842 Poe was finally forced to file for bankruptcy, with debts of around $2,000 owed to a long list of creditors.
One of those creditors was J.W. Albright, a merchant tailor in Philadelphia, to whom Poe owned the sum of $169.10, and according to accounts he gave Albright the gold pocket watch in lieu of payment.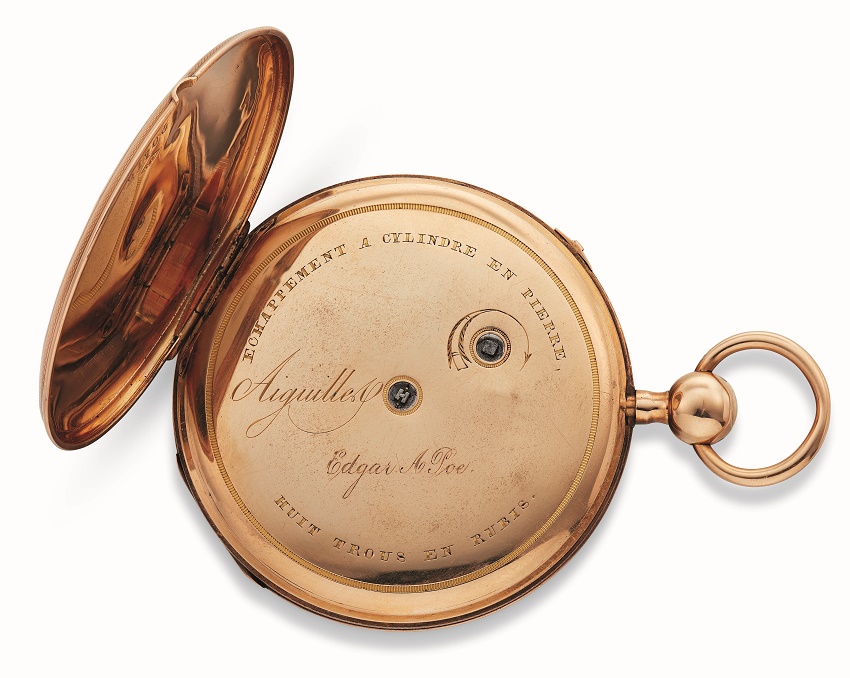 Although Poe continued to write, producing some of his finest work, he never found financial reward to match his growing critical acclaim.
When Virginia passed away in 1847 he became increasingly unstable, and he died almost penniless just two years later – having been found delirious on the streets of Baltimore in mysterious circumstances.
Following Poe's death, the pocket watch passed through the Albright family and in 1880 its provenance was recorded in a newspaper article by Albright's brother Robert, entitled 'The Gold Watch of Edgar A. Poe'.
By the end of the 19th century the watch had been sold to a jeweller in Green Bay, Wisconsin, and it was then sold to a local antiques dealer, before being acquired by another Wisconsin collector in 1977.
Having remained in the private collection of the same family for the past 42 years, the watch will now be offered at auction for the first time in its 178-year history.
For his dedicated fans and collectors of literary memorabilia, there has nevermore been a better chance to own a significant piece of Edgar Allan Poe history.