Fellow's Auctioneers in Birmingham is offering collectors the chance to own a piece of movie history next month – James Bond's Rolex watch.
The special timepiece, which appeared on-screen in the 1989 Bond movie License to Kill, is expected to sell for £60,000 – £90,000 ($79,000 – $105,000) when it goes up for auction on October 30.
According to Fellow's, the Rolex Submariner, reference 5513, was originally owned by Rodney Pincott, who served as a prop master for the crew's second unit during filming in Mexico.
When it came time to film a frantic car chase scene in which Bond drives a tanker truck through the Mexican desert, Timothy Dalton's stunt double needed a watch that matched Bond's Rolex Submariner 16610.
Pincott's own watch proved the perfect stand-in, and inadvertantly became part of cinema history.
The watch was damaged during filming of the spectacular scene, and was later repaired by Rolex free of charge – a service you'd expect for Her Majesty's number one secret agent.
"This is one of the rarest and most fascinating watches we have ever had up for auction at Fellows," said Laura Bishop, Watch Manager at Fellows Auctioneers.
"It's amazing to think this watch was on screen in a James Bond movie. The more I read about the provenance of the watch, and how it featured in such a classic Bond scene, the more excited I get about selling it."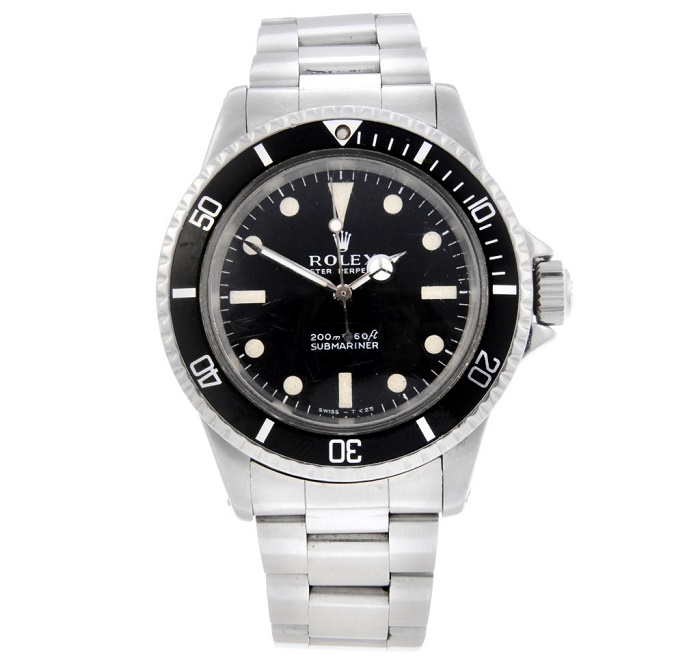 "We've sold a historic Panerai dating back to the Second World War this year, as well as a watch containing the world's oldest rum, so this Rolex is the icing on the cake for our watch auctions. We are sure it will entice both lovers of Rolex and James Bond fans."
Watches worn on-screen in James Bond movies are amongst the most sought-after items of memorabilia from the long-running film series.
In 2015, the Rolex Submariner worn by Roger Moore in Live and Let Die, featuring gadgets including a spinning buzz-saw blade and a powerful electromagnet, sold at Antiquorum in Geneva for $365,000.
Further notable sale have included Daniel Craig's Omega Seamaster watch worn in Skyfall, which sold at Christie's in 2012 for $254,270; and the Breitling watch worn by Sean Connery in Thunderball, which sold at Christie's in 2013 for £103,875 (approx. $137,000).
Memorabilia from Timothy Dalton's short-lived run, however, has proven slightly less popular with collectors.
The current top price for a Dalton-era prop stands at just $6,000, achieved by a Walther PPK handgun from License to Kill which sold at Profiles in History in 2004.
But the high demand for 007's screen-worn watches means the Fellow's sale next month should surpass that record by some margin.