The axe used by Jack Nicholson in The Shining has sold at auction for more than $200,000, making it the world's most valuable horror movie prop.
The wooden axe featured in one of the most famous scenes in movie history, as Jack Nicholson chops through a door and declares "Heeeeere's Johnny!"
It crossed the auction block at the Prop Store's live sale in London this week, where it smashed its pre-sale estimate of £40,000 – £60,000 to sell for a record £172,200 ($211,700).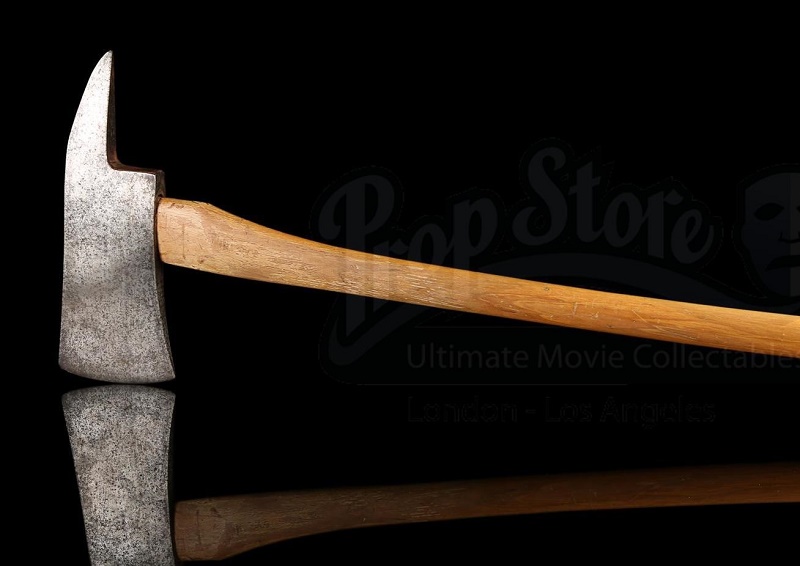 Stanley Kubrick's 1980 movie is widely regarded as a masterpiece, a film that has transcended the horror genre to become an icon of popular culture.
Almost 40 years after its release, the film's ambiguous themes and surreal visuals continue to inspire theories about their true meaning.
Fans have since argued that The Shining is everything from an allegory on the massacre of Native Americans, to Kubrick's own admission that he was responsible for helping NASA fake the Moon landings.
This continued fascination means that when original props from the film hit the market, collectors are quick to snap them up.
Back in 2017, a red jacket worn onscreen by Jack Nicholson throughout much of the film sold at the Prop Store for £73,200 ($90,000).
Several axes were used during the film's lengthy production, including lighter foam prop versions for long-shots and a genuine custom-made fire axe for close-ups.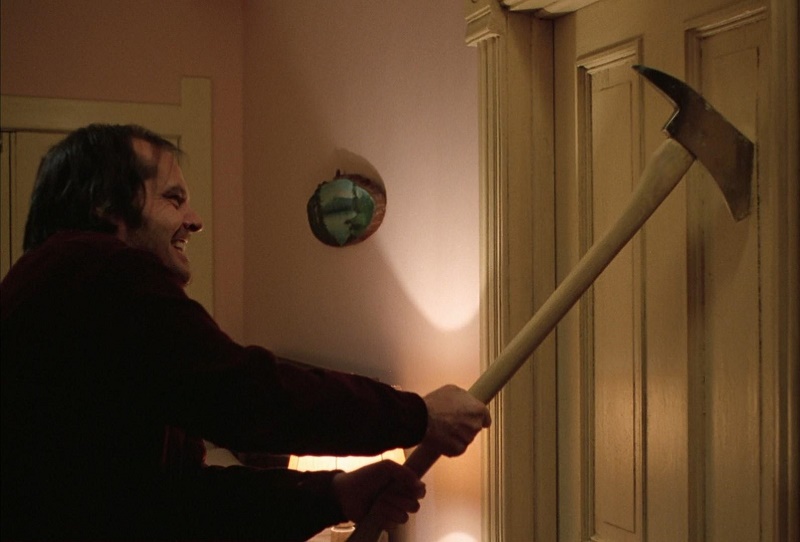 This axe, known as the 'hero' axe, was wielded by Nicholson extensively throughout the film's final scenes, in which he terrorizes his wife and son by chasing them around the Overlook Hotel and the outdoor hedge maze.
During filming Kubrick initially tried to shoot the iconic door scene using a fake door, but Nicholson smashed through it far too easily, so a real wooden door was used instead.
Nicholson had previously served as a volunteer firefighter in the California Air National Guard, and had been trained how to break down a door with an axe as quickly as possible.
However his iconic line "Heeeeere's Johnny!", based on the introduction to The Tonight Show Starring Johnny Carson, was entirely improvised, and flew completely over Kubrick's head.
Although born and raised in New York, Kubrick had moved to England in 1961 and had never seen the famous US TV show.
He almost used a different take of the shot during editing, but thankfully kept it in – and one of movie history's most famous moments was born.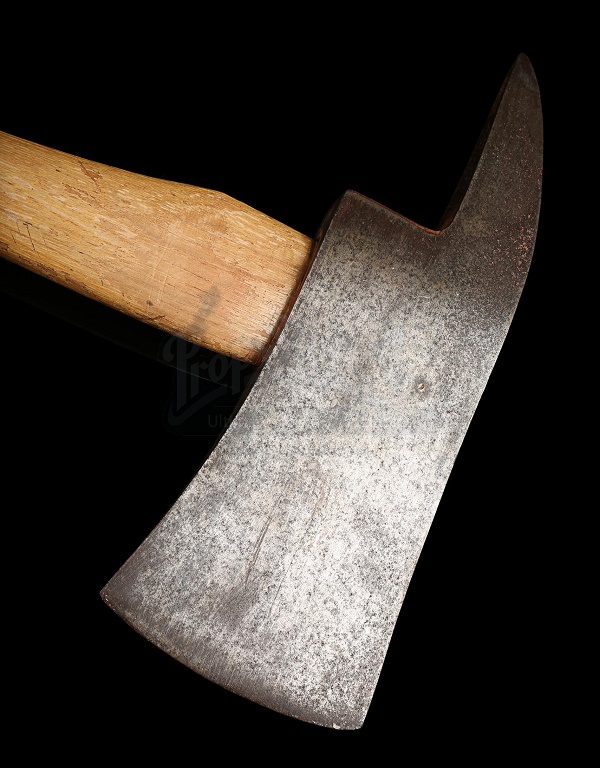 After filming finally ended at Elstree Studios, props, costumes and set decorations were sold off to members of the exhausted production crew.
The 'hero' axe was purchased by a crew member who specifically needed an axe to chop wood at home, although he later wisely decided against using it and instead kept it safely stored away for decades.
Ironically, it wasn't the first Shining axe to go up for auction in the past week.
Just a few days earlier, another of the prop axes used during the production was offered for sale by Profiles in History in California.
Unlike the 'hero' axe, this example was a foam prop axe hand-painted to resemble to original – but its strong provenance saw it sell for $57,600 (including buyer's premium), more than seven times its initial top estimate.