A bowl found at a yard sale will auction at Sotheby's this month, after it was discovered to be an 600-year-old Chinese antique.
According to reports, the bowl was found last year by a collector who spotted it on a stand in New Haven, Connecticut.
The buyer paid just $35 for the tiny porcelain bowl, and then contacted experts at Sotheby's to take a look.
They were stunned to discover it was in fact an incredibly rare piece made during the Ming Dynasty period in the 15th century.
The bowl is now heading to the block next month in New York, where it's expected to sell for up to $500,000.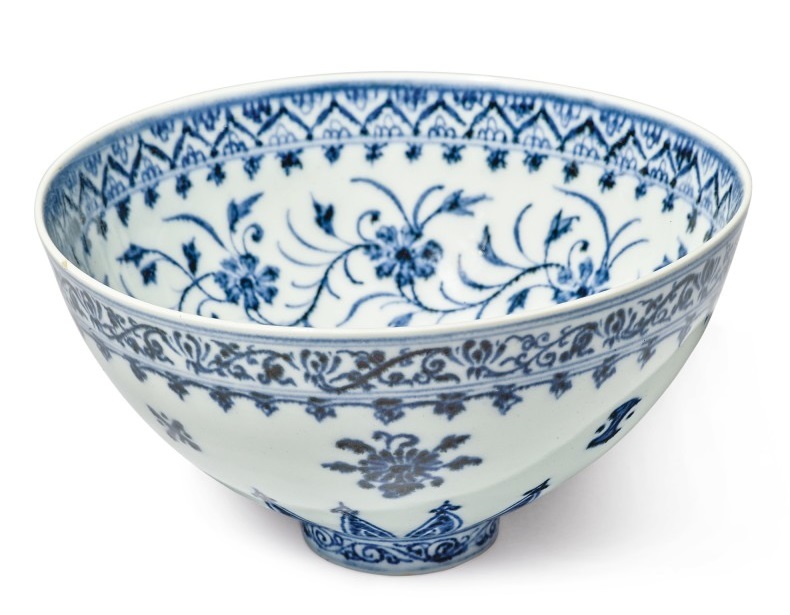 Measuring just 6 inches across, the white bowl is decorated with delicate blue pattern of lotus, peony, chrysanthemum and pomegranate flowers.
It has been dated back to the early 1400s, and the reign of the Yongle emperor, the third ruler of the Ming Dynasty.
It was produced in the Imperial kilns in of Jingdezhen, and was intended for use in the Chinese royal court.
Just six similar bowls are known to exist, and only one remains in private hands.
The other five are on display in museums including the British Museum and the V&A Museum in London; the National Palace Museum in Taipei, Taiwan; and the National Museum of Iran in Tehran.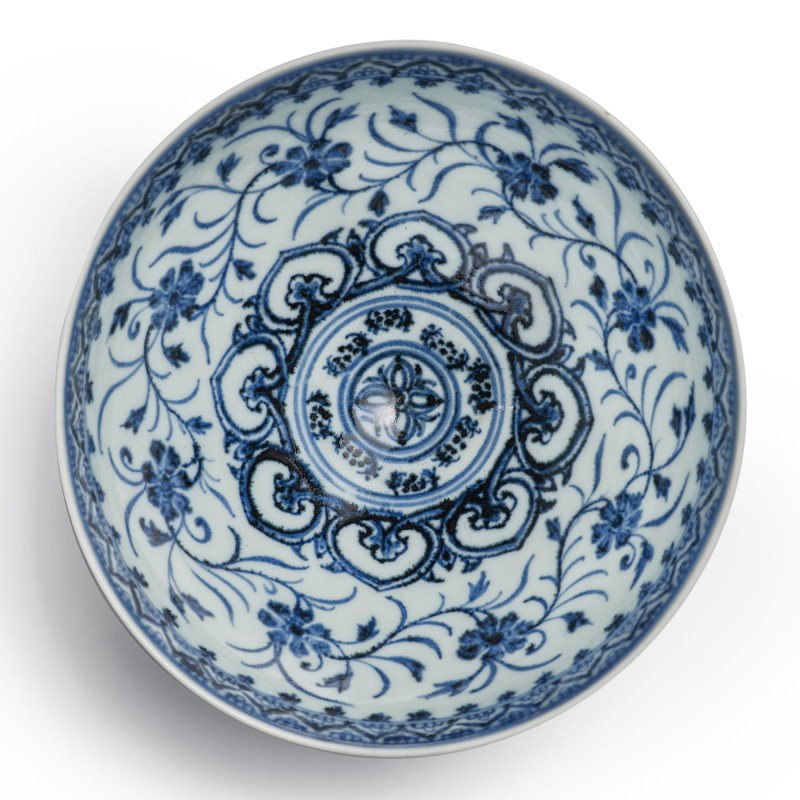 Nobody knows how such an exceptionally rare and valuable piece came to end up on a table in a Connecticut yard sale.
Experts believe it's likely the bowl passed down through a family for generations, without any knowledge of its true nature.
If so, it wouldn't be the first
In recent years several pieces of rare Chinese Imperial porcelain have been discovered by collectors in unlikely places.
They include an 18th century vase bought in a U.K charity store in 2019 for £1, and later sold for £484,000 ($621,300); another 18th century vase found in an attic after 20 years, which sold for $767,000; and a and a 19th century hat stand made for the Daoguang Emperor, which sold for more than $700,000 after spending 50 years as a table lamp in Wales.
Given the rarity of the Ming Dynasty bowl and its royal provenance, it seems likely to spark a bidding war between wealthy Chinese collectors.
And if so, it could possibly end up fetching the eagle-eyed owner a seven-figure reward.