A remarkable cache of items discovered in a Hopewell Native American burial mound will be offered at Cowan's Auctions on July 28.
It's set to headline the sale of the Art Gerber collection, which boasts a wealth of ancient art from the Eastern Woodlands.
The lot consists of platform pipes, arrowheads and scrapers made from a variety of stones, alongside a spectacular 11 inch curved blade. The lot is valued at around $50,000-80,000.
The Hopewell culture refers to a Native American culture that existed in the north east and midwestern states of North America from around 100 BC to 500 AD. It wasn't a unified society, but was made up of tribes who traded extensively with one another.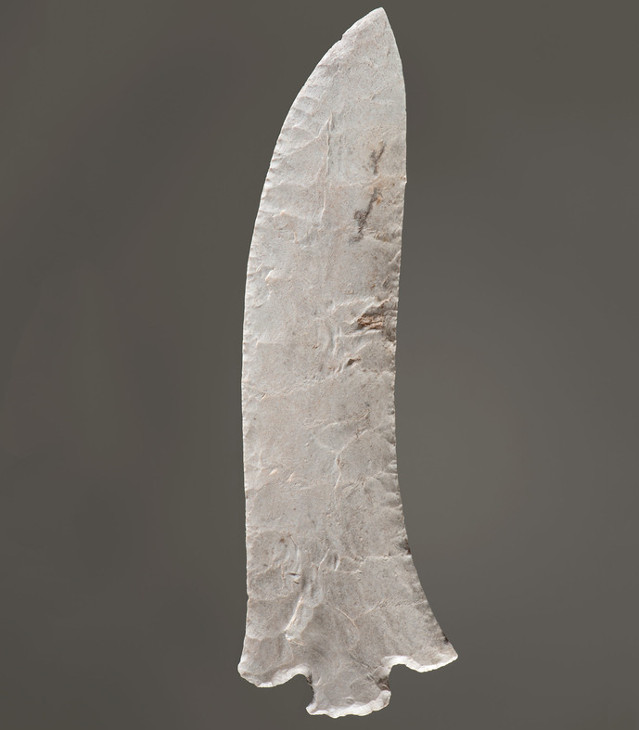 This cache was found on the banks of the Ohio River near Owensboro, Kentucky.
The auction house comments: "Art Gerber, being the most prominent collector in the Ohio River Valley was notified of this discovery as soon as it happened. He soon negotiated a plan to purchase the cache, which he retained for the rest of his life.
"Seldom, if ever, has such an important cache been offered to the public. It has remained intact since its discovery and it will be sold as such."
A stunning late archaic period (6,000 to 10,000 BC) blasted slate reel bannerstone is valued at $20,000-30,000.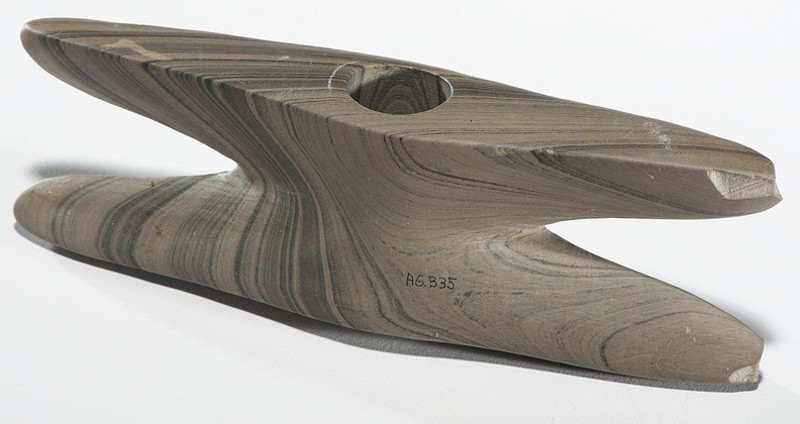 Bannerstones are beautifully polished stones featuring a central hole. They were made in vast numbers by Mesolithic cultures in the eastern US, although the jury is still out on what they were used for.
One of the most convincing arguments is that they were used as weights for spear throwers (atlatls). They would have weighed down the spear, allowing for deadly accuracy. However, bannerstones are not simply utilitarian objects. Given the beauty of their designs it's likely they held some kind of religious significance as well.
The present specimen, crafted from lightly banded slate, is a particularly gorgeous example. The record at auction is $245,700, set at Morphy Auctions for a quartz butterfly bannerstone nicknamed "Sunset Glory" that turns semi-transparent against the light.