A unique Ferrari prototype which took part in the Monte Carlo Rally is expected to sell for millions when it hits the auction block in Arizona next month.
The 1964 Ferrari 275 GTB Prototype was the first of its kind ever built, and has been described as "without question…one of the most fascinating, charismatic, and distinctive Ferraris of all time."
Having remained hidden in a private collection for the past 25 years, the car will be offered during Gooding & Company's annual Scottsdale sale on January 18-19, with an estimate of $6 – $8 million.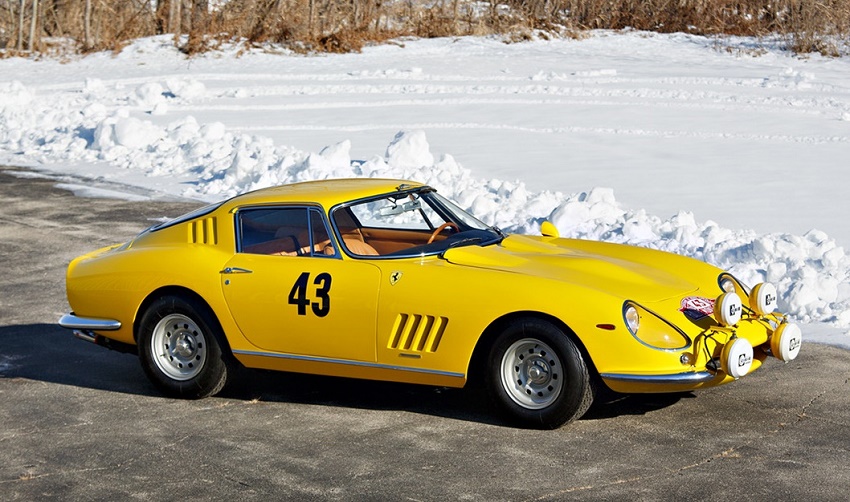 Chassis 06003 was the factory prototype used by Ferrari to test a variety of features and upgrades as the 275 GTB was developed for production.
In 1966 Ferrari's racing manager Eugenio Dragoni and managing director Ugo Gobbato decided to see how the 275 GTB would perform under rally conditions, and entered it into one of the world's most famous racing events: the gruelling Monte Carlo Rally.
Painted in its distinctive Giallo Prototipo (prototype yellow) livery, the car was piloted by Giorgio Pianta and Roberto Lippi, and although they were forced to retire near Nyons the Ferrari left an indelible impression on those who saw it in action.
"The incredible sight of the yellow 12-cylinder Ferrari berlinetta on the snow-covered mountain roads must have come as a great surprise to most entrants and spectators, and the photographs captured are among the most memorable images of any competition Ferrari," said the auction house.
Pianta himself was equally inspired by the 275 GTB, and later described the race as "the most beautiful memory of my life", stating:
"I can only say that when I drove the rally Ferrari, that car was a dream for me – at that time it seemed perfect. I honestly can't remember anything that wasn't beautiful about that car."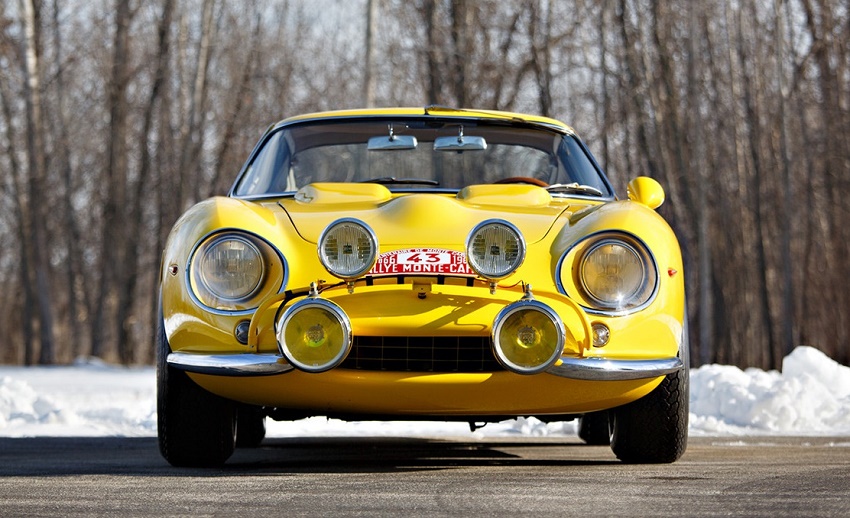 Having served as an invaluable test vehicle for Ferrari, chassis 06003 passed into private ownership in 1967 and changed hands several times over the next three decades.
In 1994 it was acquired by its current owner, and despite featuring in many books about the history of Ferrari it has remained away from the concours and out of the public view ever since.
Today the 275 GTB is regarded as one of the most iconic, stylish and highly collectible Ferraris ever constructed, and this example is the vehicle that started it all.
Complete with its original matching numbers engine, and presented in its Monte Carlo colours, the car would make a worthy centrepiece to any historic Ferrari collection
"It's always exciting for me as an enthusiast to present not just great examples of significant motor cars, but also pieces of history that represent a significant chapter in that marque's story," commented David Gooding, President and Founder of Gooding & Company.