Elvis fans will have the chance to celebrate his birthday in style next month, with a major auction of memorabilia at his former Graceland mansion.
The sale on January 8 is the latest in a series of Graceland auctions, with every lot researched and officially certified by Graceland Authenticated.
Leading the sale is one of Elvis' trademark 'TCB' lightning bolt necklaces, gifted to his close friend and personal doctor George C. Nichopoulos (AKA 'Dr Nick').
Elvis had the necklaces specially made for his friends and associates, with the initials standing for his personal motto "taking care of business".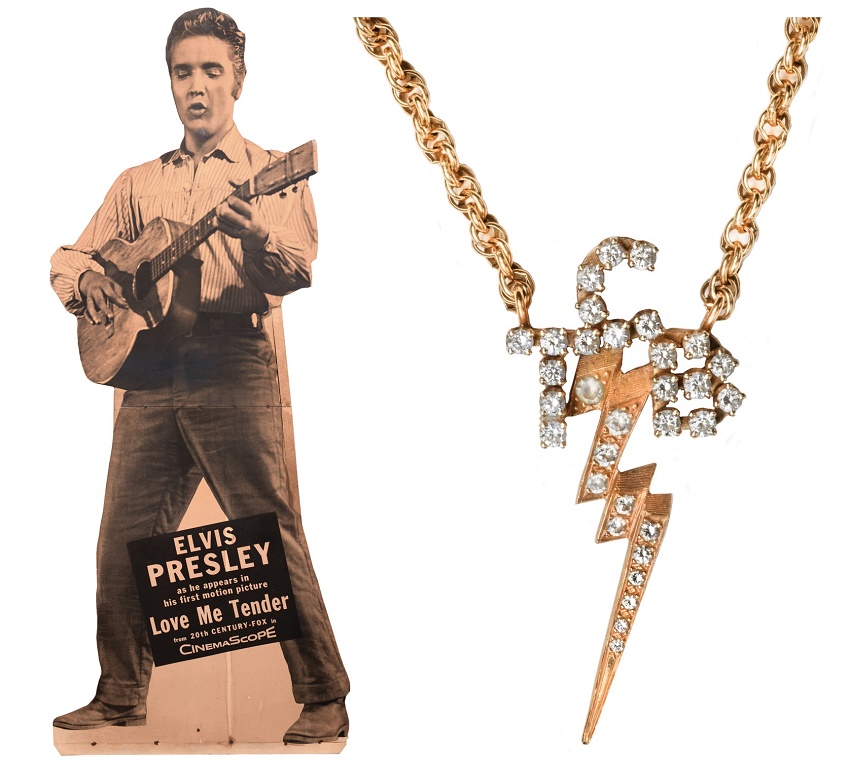 The majority of necklaces he gave away were made from 14-karat gold, but his closest confidants were given special versions studded with diamonds.
Dr Nick first met Elvis in 1967, and became his full-time personal physician in 1970. He travelled extensively on tour with Elvis for the rest of his life, and received numerous gifts including the necklace, which Elvis personally placed around his neck.
"Elvis was impulsive and very generous, he'd give away things all the time," he later said. "One important thing about Elvis is that material things didn't mean diddly squat to him. He would buy something and wear it one time, or sometimes never even wear it at all, and then give it away."
The necklace is one of several items of Presley's jewelry on offer, along with a gold and diamond rings gifted to his father Vernon; an 18-karat gold Rolls Royce grill belt buckle; a pinky ring gifted to Elvis' bodyguard San Thompson; and a mother-of-pearly cross given to his girlfriend Ginger Alden.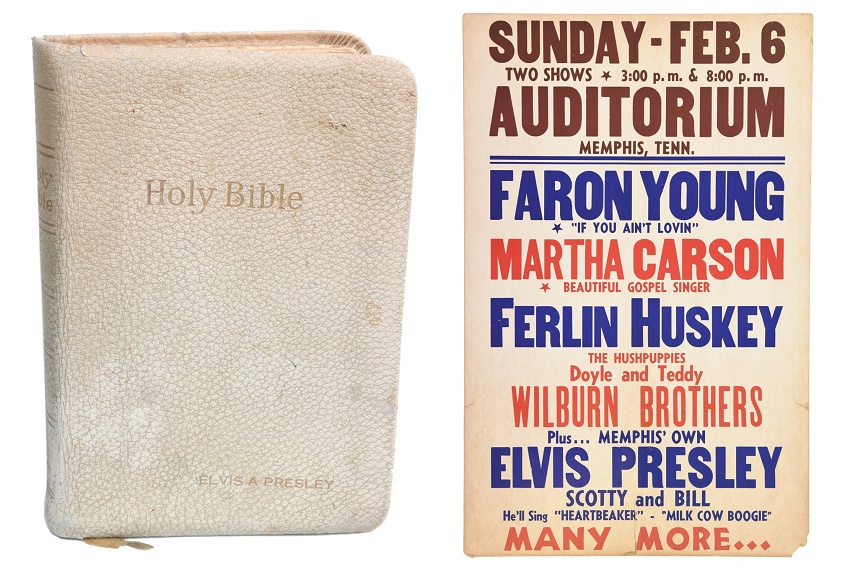 The auction will also include many of Elvis' personal effects, which give a revealing insight into his more private side.
One of the most notable pieces is Elvis' personal bible (est. $10,000 – $15,000), featuring underlined passages and marks believed to be in his own hand.
The bible was given to Elvis in 1957 as a Christmas gift by Gary Pepper, the head of his fan club who forged a close friendship with the Presley family over the years.
In 1965 Elvis gave the bible to his Aunt Nash, with whom he shared many discussions on their shared faith, and it has remained in her family ever since.
Another charming item is Elvis's rail travel card (est. $4,000 – $6,000), used during his early tours in the mid-1950s as he grew into a national star.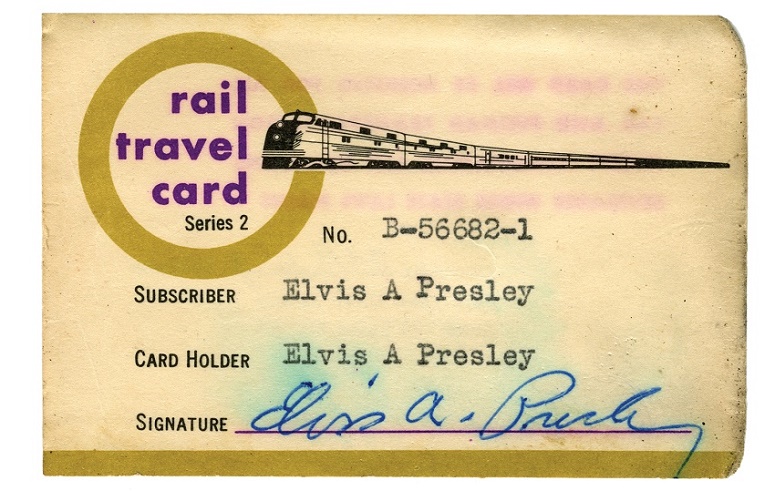 As his career began to take off, Elvis found himself travelling to shows throughout the southern U.S, but his fear of flying meant he usually made the journeys via road or on a train.
Not only is this rail card a part of Elvis' musical history, but has a link to one of his finest records – Mystery Train – which helped him forge his success with country and western audiences in 1956.
Elsewhere the auction will include several RCA Records sales awards, autographed documents and photographs, items from Elvis' personal wardrobe, rare records, concert posters and rare vintage advertising displays.
And for fans looking for the ultimate Graceland experience, the sale will offer several special lots such as private behind-the-scenes tours and special access to the museum's archives.