A rare first edition copy of Harry Potter and the Philosopher's Stone has been discovered after spending more than 20 years on a bookshelf in Luxembourg.
The book, which belongs to a retired British ex-pat, was bought back in 1999 to help teach his children English – and could now sell for up to £50,000.
"True first issues are seriously scarce," said Hanson's book expert Jim Spencer. "Only 500 were printed, 300 of which were sent to schools and libraries.
"This is extra rare because it's one of the remaining 200. And yet this is my fourth one in just over a year! It's a cliched phrase, but they really are the holy grail for collectors."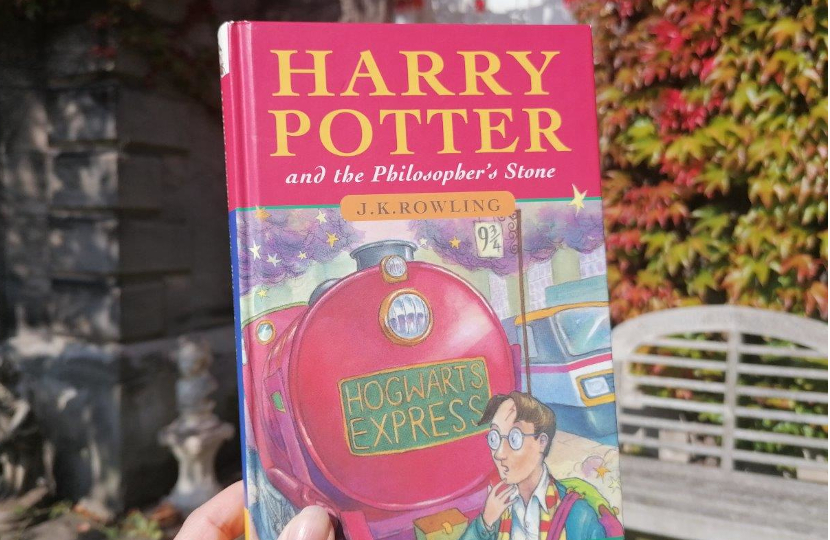 The owner had no idea he owned one of the rare first editions until he recently decided to re-read the book.
"I bought the book for my children around 18 months after it was first published… so I am guessing they had it in their warehouse for a while," said the consignor.
"I needed English books to read to my three children at bedtime as I was on a mission to teach them my native language from an early age.
"It's just been sitting on a shelf ever since with the rest of the Harry Potter books, with no special care. It's actually been read only once with the date recorded in the back of the book.
Having heard about the soaring value of the first editions, he checked for the tell-tale signs and was shocked to discover he owned one himself.
First edition copies of the book were published by Bloomsbury in 1997. They include a misprint on page 53 in which the line "1 wand" appears twice, and the issue number inside reads "10 9 8 7 6 5 4 3 2 1".
The owner then sent the book to Hanson's for an appraisal wrapped safely in a tea-towel, as a nod to the magical Hogwarts elves who wear tea-towels as their uniform.
It will now cross the auction block at Hanson's Auctioneers in Staffordshire on October 13 with an estimate of £20,000 – £30,000.
However, Spencer believes that the condition of the book could help the price go even higher.
"I was very moved by the vendor's story," said Spencer. "This book helped his daughter prepare for school, and now it's going to help her buy a home.
"This new copy deserves to do really well because it's in astonishingly good condition. I would love to see it make £50,000."