A highly rare first edition Harry Potter book could sell auction for £30,000 later this month, after it was bought in a sale of ex-library books for just £1.
The first edition copy of Harry Potter and the Philosopher's Stone was recently found by experts at Hanson's Auctioneers during a routine valuation visit.
When JK Rowling's debut novel was published back in 1997, nobody knew it would be the first chapter in the most successful book series of all time, and the start of a billion-dollar franchise.
Just 500 original copies were printed by publisher Bloomsbury, and today they are amongst the most valuable modern first edition books of the 20th century.
Of those, only 200 made it onto book store shelves, and today those copies in good condition can fetch in the region of £70,000 – £80,000 at auction.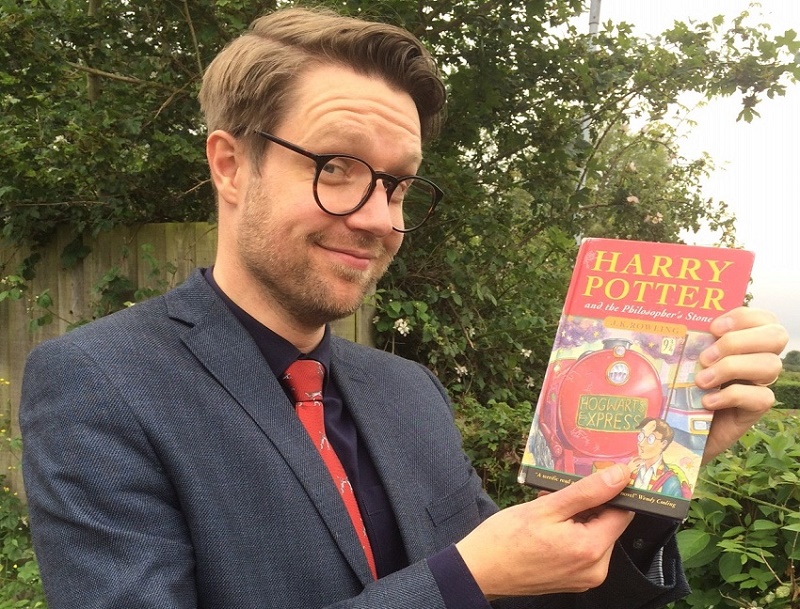 The copy on offer at Hanson's is one of 300 copies that were sent out to British libraries and schools, and carries its original Staffordshire Libraries label along with a stamp that reads "withdrawn from stock".
The desirability of the book means that even these ex-library copies, with well-thumbed pages and scuffed corners, are considered valuable by collectors.
The consigner had bought the book at a tabletop sale for just £1, and it had remained tucked away in a cupboard for many years Hanson's book expert Jim Spencer made the discovery.
"I was called to a client's house near Stafford to value three boxes of books and there it was – the holy grail of Harry Potter books," said Spencer. "I was so excited. Every book valuer dreams of finding one of these.
"I was slightly caught in disbelief when I first saw it. I receive a few calls every week from people saying they have a first edition Harry Potter, and it can invariably be ruled out in seconds, or it's one of the titles from later in the series when production was huge because of its success.
"They weren't sure if it was a Harry Potter first edition but I soon established that it was thanks to some typographical errors that particular version is renowned for."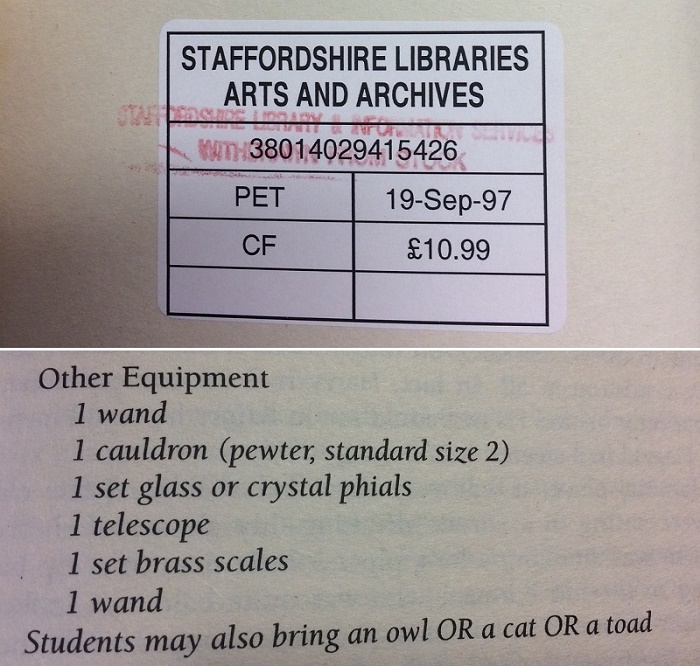 The true first edition hardback copies of the book include a misspelling of the word "philosopher's" on the back cover, and the appearance of "1 wand" twice in a list of equipment needed by Hogwarts students on page 53.
"I bought the book along with three or four others to read on holiday about 20 years ago," said the consignor. "I thought nothing of it at the time. I read the book, in fact I've read all the Harry Potter series, and then put it away in a cupboard for years.
"I decided to get some books valued and invited Jim Spencer over to take a look. It's so exciting to think that a holiday read could be worth so much now. It might raise more than enough money to buy a nice new bathroom."
The book will cross the auction block at Hanson's in Derbyshire as part of the auctioneer's Library Sale on July 31 – which also happens to be to the birthday of author JK Rowling, and her most famous creation, Harry Potter himself.
"I think Harry Potter must have waved his wand over us. It's a magical find," said Spencer. "I'm absolutely delighted for our vendor and I hope the book exceeds all expectations."