One of the finest known Babe Ruth caps in existence is expected to sell for over $1 million when it goes up for auction next week at Gotta Have Rock And Roll.
The game-worn New York Yankees cap is believed to date from 1930 – 1933, during the later years of Ruth's career, and comes with an estimate of $1 – $1.5 million.
Only a handful of Ruth's caps are known to survive, and this example comes to the market after many years in a private collection.
It will now cross the block as part of Gotta Have Rock And Roll's World Series & Sports Auction, which runs online from October 10 – 16.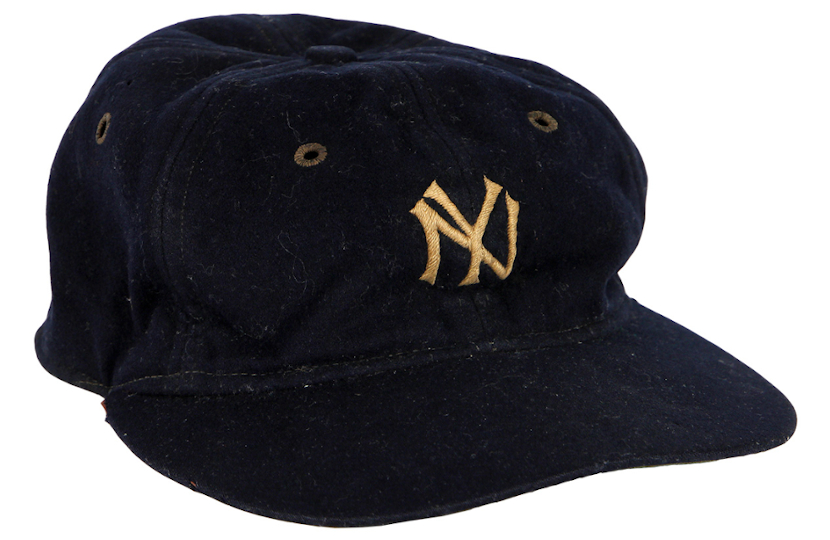 "This is a rare opportunity to acquire one of the finest game worn artifacts from baseball's most legendary player, deserving a home in the most esteemed collections," said the auction house.
If it reaches anywhere near its estimate, the cap will become the most valuable game-worn baseball cap ever sold at auction.
The record is currently held by Jackie Robinson's Brooklyn Dodgers cap, worn during his 1947 rookie season as the first African American player in the MLB.
The cap, which featured padding to protect him from deliberate high balls thrown by racist pitchers, sold in 2017 for $590,000.

The auction will also offer one of Ruth's signed signature model Louisville Slugger baseball bats, estimated at $15,000 – $20,000.
Elsewhere, the sale includes two highly significant items of Mickey Mantle memorabilia.
First up is a Mantle's New York Yankees signed and game worn road jersey, dating from his 1958 World Championship season, estimated at $400,000 – $500,000.
And second is a highly rare game-worn cap from Mantle's rookie season in New York, circa 1951-52, which is expected to sell for $60,000 – $70,000.