A rare 'rocket firing' Boba Fett figure could become the world's first six-figure Star Wars toy when it goes up for auction at Hake's Americana this month.
The unreleased prototype toy is regarded as the 'Holy Grail' of Star Wars action figures, and is estimated to sell for $75,000 – $100,000 in the online sale which ends on July 11.
Intergalactic bounty hunter Boba Fett is one of the most popular characters in the Star Wars franchise amongst fans, despite being a relatively minor character in the overall story.
He first appeared in The Empire Strikes Back in 1980, and his tie-in action figure made its debut on the Kenner Booth at the 1979 Toy Fair in New York.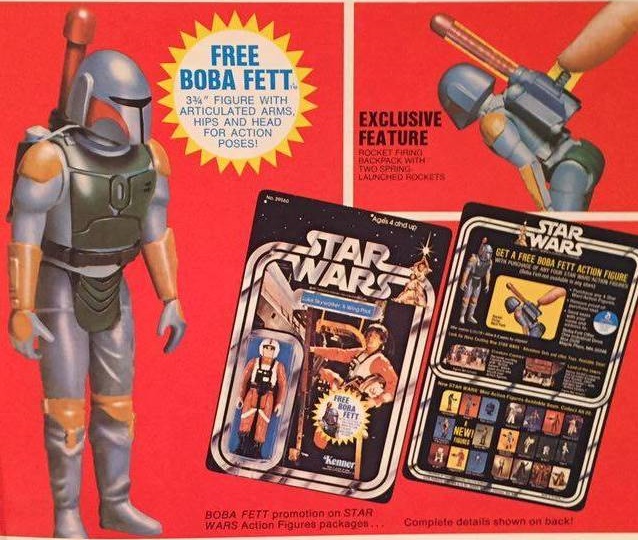 It was initially advertised that same year as a free mail-away figure, offered to customers who bought four Star Wars figures and sent their proof-of-purchase labels to the manufacturer.
The advert showed the figure with a rocket-firing jet pack – and although kids had no idea who the character was yet (as The Empire Strikes Back was still months away from release), they already knew he looked pretty cool.
However, Kenner quickly realized that the figure's spring-loaded firing rocket was potentially dangerous, and could end up potentially choking or blinding an unfortunate child.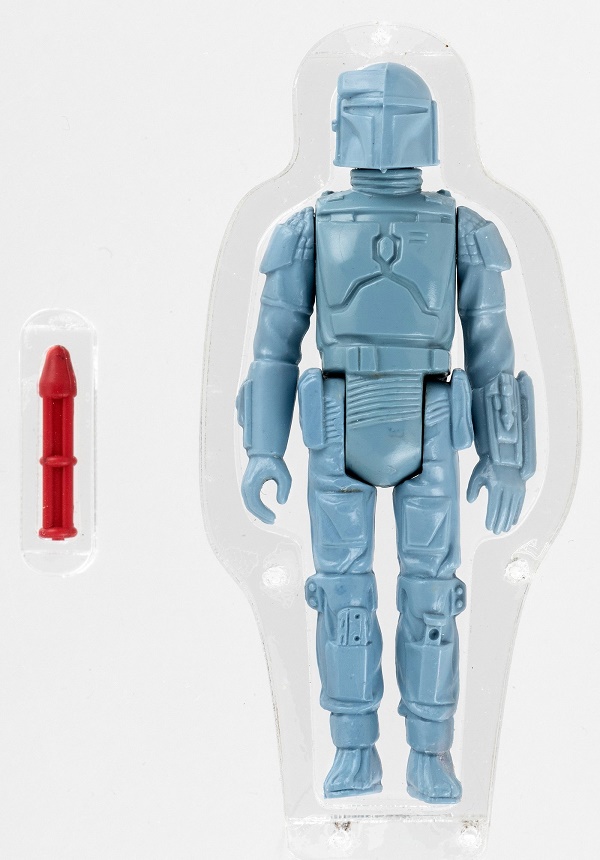 When the figures were eventually released all the firing rockets had been firmly fixed into place, leaving Kenner's lawyers relieved but countless kids disappointed.
Throughout the design process it's believed that less than 100 prototype 'rocket firing' Boba Fett figures were produced, and the majority of those were destroyed.
A handful – perhaps less than 40 – are known to have survived, having been saved by former Kenner employees, and today they are perhaps the most sought-after Star Wars toys in existence.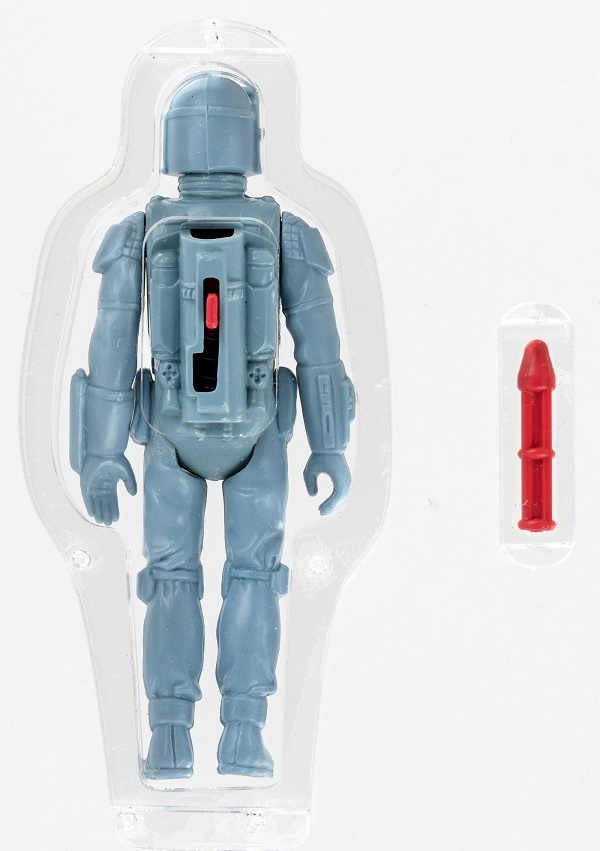 These unpainted prototypes fall roughly into two categories – 'L Slot' and 'J Slot' – depending on the shape of the rocket firing mechanism on their back.
The figure for sale at Hake's is an earlier 'L-Slot' prototype figure, and has been graded AFA- 85 NM+, which places it as one of the finest examples in the entire hobby.
The experts at Hake's Americana are no strangers to the rare figure, as in March 2018 an example also graded AFA-85 sold for a world record $86,383 as part of the Russell Branton Collection.
That sale made headlines around the world, and now it seems another rocket-firing Boba Fett could go one step further and break the $100,000 mark.
"The current talk is that this is now a six-figure piece," said Alex Winter, president at Hake's Auctions. "That remains to be seen, but it's sure to be a contender for the top seller in our July sale."