Vectis Auctions is to feature a complete set of signed first edition deluxe Harry Potter books in a July 10 sale at its headquarters in Stockton-on-Tees, UK.
The seven volume collection is expected to sell for a total of £9,000-15,000 ($11,863-19,772).
These rare deluxe editions were published alongside the originals from 1997 and 2007 and are bound in coloured cloth. Each copy is signed by author JK Rowling in blue or black ink. All have been graded either mint or near mint, hence the high estimate for the set.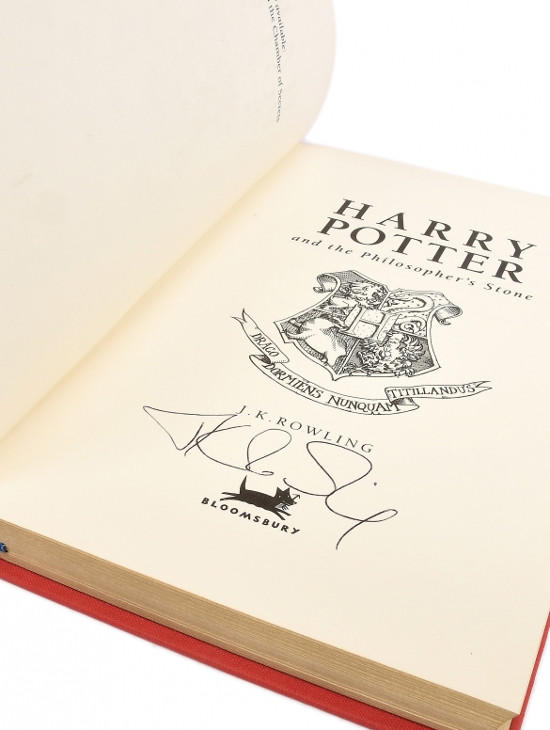 Harry Potter first editions are hugely sought after, as evinced by a string of strong sales over the past few years. The high water mark was set in 2017, when an original 1997 first edition of Harry Potter and the Philosopher's Stone sold for an unprecedented £106,250 ($140,057) at Bonhams.
That's not far off the record for any modern first edition, set at $377,000 for a copy of F Scott Fitzgerald's The Great Gatsby in 2014.
Those results are possible because the very first run of the book was produced in a hardback edition of 500. Of these around 300 were earmarked for British libraries and were thumbed by many hands. Few have survived in anything approaching mint condition.
Harry Potter was an unprecedented publishing phenomenon, with around 500m copies of the books sold worldwide (and climbing). That this phenomenon grew from such a tiny initial run has resulted in a perfect storm of limited supply and high demand.
While the later first editions in the series sell for substantially less than Philosopher's Stone, mint copies are changing hands for several thousand dollars apiece. With the originals out of reach for all but the wealthiest collectors, we may see the value of the deluxe editions rise.