A TV set blasted at gunpoint by Elvis Presley is amongst the highlights of an upcoming auction at Graceland next month.
The sale, which takes place at Presley's former Memphis home on August 12, will offer a collection of rare memorabilia from the King of Rock and Roll's remarkable life and career.
Elvis' love for both watching television and collecting guns was well known, and his two passions often came together with explosive effect.
He was known to regularly shoot holes in TV sets if they lost the signal, or if he simply didn't like the program he was watching.
It became a running joke amongst Elvis and his friends, and a pile of destroyed sets began to pile up behind the house. Every time he shot another one, he'd turn to them and say simply "take it to the graveyard".
The set up for auction originally belonged to his daughter Lisa Marie, and sat in her bedroom at Graceland until one night, whilst she was away, Elvis had difficulty with the picture quality.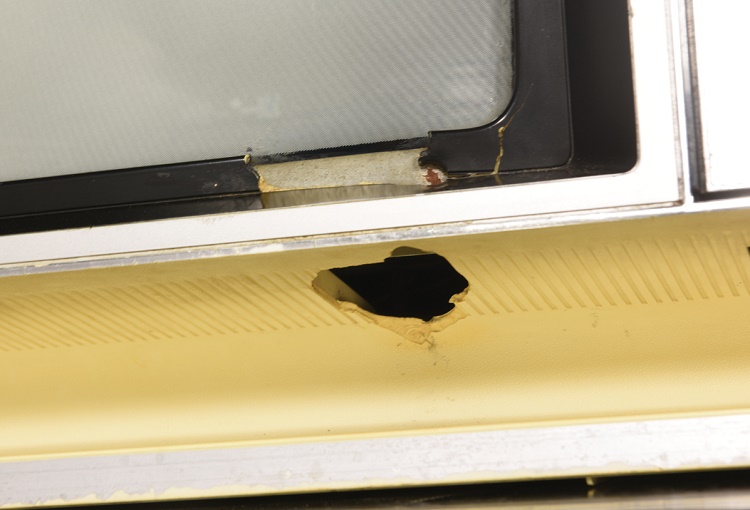 Instead of having it fixed he simply shot a hole in it, then gave it to his personal nurse Letetia Henley to dispose of. However, she discovered the set had remarkably survived in working order, and Elvis let her keep it as a gift for her daughter's bedroom.
Decades later it will now appear at auction – complete with the clearly visible bullet hole – where it's expected to sell for $5,000 – $10,000.
It isn't the first time one of Elvis' bullet-riddle TV sets has hit the auction block.
On one famous occasion in the 1970s, Elvis became enraged when singer Robert Goulet appeared on his screen, as a guest on the Johnny Carson show.
Presley hated Goulet, and believed he had attempted to steal his former girlfriend Anita Wood whilst he was away on military service in Germany in the early 1960s.
Having held the grudge for years, Elvis grabbed a nearby pistol and shot the TV set to pieces, before signing it with a marker pen "F*** ROBERT GOULET IF HE CAN'T TAKE A JOKE E.P."
He then reportedly told friend Charlie Hodge "Hell Charlie go sell it, it's worth more now anyway!", and he was right – as in 2013 it sold at auction for almost $15,000.
Another major highlight of the auction is a Beretta handgun from Elvis' personal collection, which comes with an estimate of $50,000 – $100,000.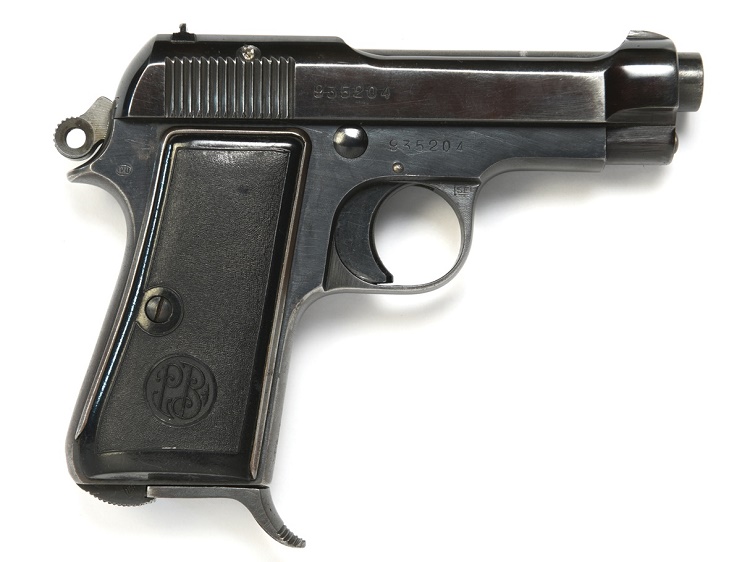 He may not have shot any electrical appliances with it, but it carried a far greater significance for Elvis, having been gifted to him by the U.S Army General and former Chairman of the Joint Chiefs of Staff Omar Bradley.
Elvis was eager to meet Bradley after seeing him portrayed in the 1970 movie Patton, which he was known to have watched several times.
The two men were neighbours in Beverly Hills, and the pair struck up a bond of mutual admiration. Bradley gifted a Beretta pistol to Elvis during a visit to his home, and in return Elvis gave Bradley an ornately decorated Colt pistol, which is now on display at the U.S. Army Heritage Museum in Carlisle Barracks, Pennsylvania.
Further notable lots will include Elvis' 1956 songwriting contract for his classic hit Love Me Tender; a microphone he used during recording sessions in the Jungle Room at Graceland; the folder he used on stage throughout the 1970s to hold his lyric sheets; and even an oil painting of his private plane the Lisa Marie.